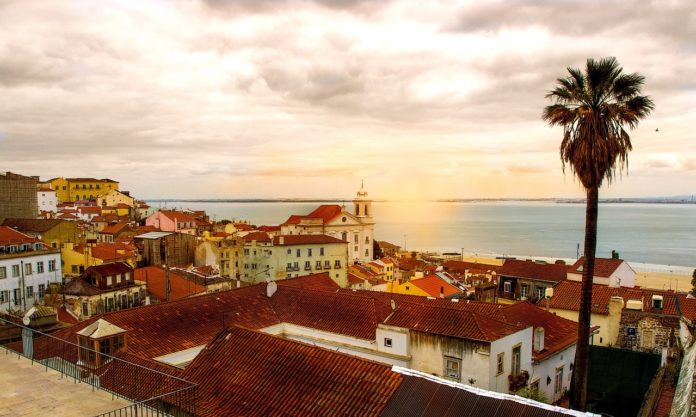 Hum! It's the charming City of Seven Hills where you're planning to visit, correct? Wow! That's a fabulous decision as you'll be traveling to Europe's most captivating city, why? Well, the vibrant Portugal city, Lisbon, will, of course, mesmerize you, how? Many things make Lisbon a treasure trove travel destination. Are you excited to know what they are?
Next up: heritage architectures, quaint cobblestone streets, bustling localities, and what else? Hey! You'll also find old cable cars moving around the streets, swish coffee shops, the famous Lisbon Aquarium, endless pristine beaches, and other exciting things to see and explore. And what about the Moorish architectures?
Yes, you'll also see them during the city tour. That's incredibly exciting and which is why Lisbon is a hot-spot tourist destination in Europe. Furthermore, it makes much sense to book tours and activities where a local tour guide will accompany you. In that way, you'll get to know about the historical sites and places like an insider.
Great! It's time to explore Lisbon and find out the ten best things to do out there. Let's do it together.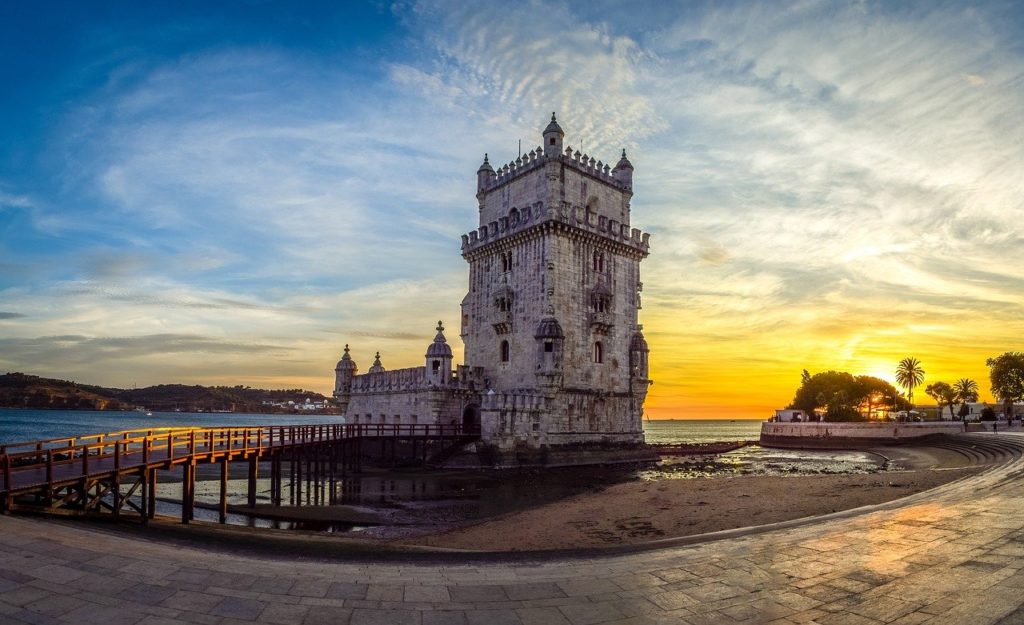 1. The Belem Tower
The Belem Tower is an unmissable attraction in Lisbon. It's a UNESCO World Heritage Site on the western side of downtown Lisbon and famous for it's historical and architectural brilliance. You can easily reach over there in less than a half-an-hour drive. Furthermore, it's a 15th-century magnificent fortress building with several floors. There's a narrow staircase that'll take you to the top of this historic tower. From the top, enjoy awe-inspiring views. However, there's a traffic restriction to control the crowd. Therefore, it's always advisable to buy advanced tickets and avoid waiting in long queues.
2. Take a Tram Ride
If you don't take a tram ride while in Lisbon, of course, you'll miss something incredibly exciting. It's the historic Tram 28 that marvels around the cobblestone streets throughout the city. So, what's so exciting about it? Well, it'll be a historical journey as the tram wonders through the old Alfama district. You'll enjoy stunning views of the surrounding ancient architectures; the domes of the Estrela Basilica is one of them. Next up: stunning palaces, and castles, they'll fall on your way as you pass by.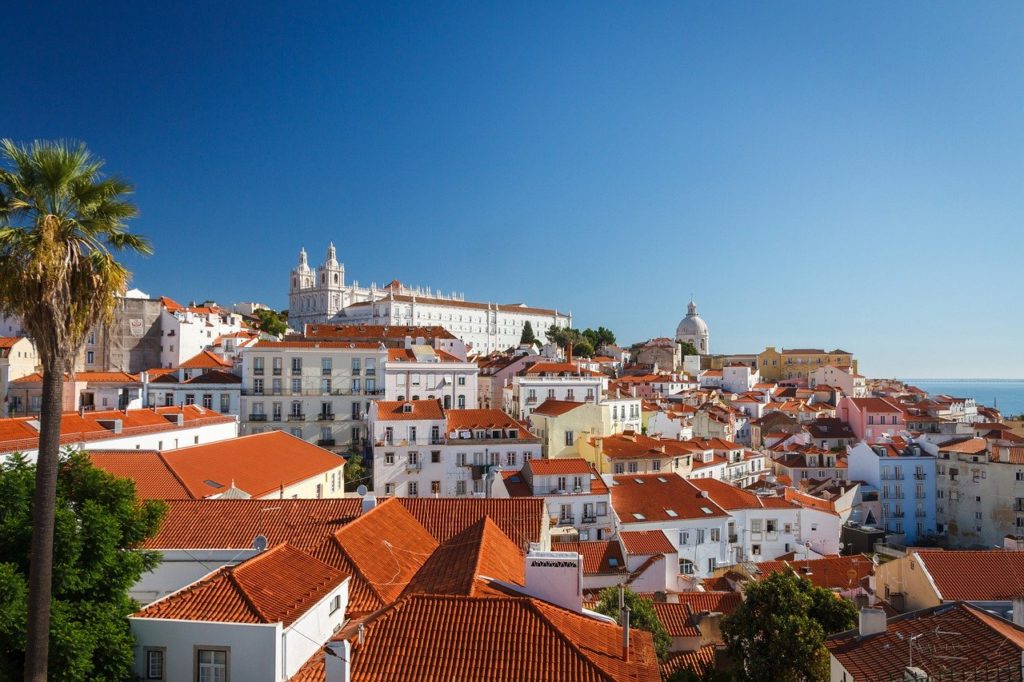 3. Visit the Alfama District
How can you miss exploring the Alfama District when you're in Lisbon, why? Well, it's one of the ancient old towns in Europe; unmissable attractions whose cobblestone street will mesmerize you. Book a walking city tour as that's the best way to explore this essential historical district. You'll find narrow alleyways with historical buildings like the Lisbon Cathedral, chapels, and others on both sides. As you stroll around, you'll also discover ancient city walls and beautiful hidden squares.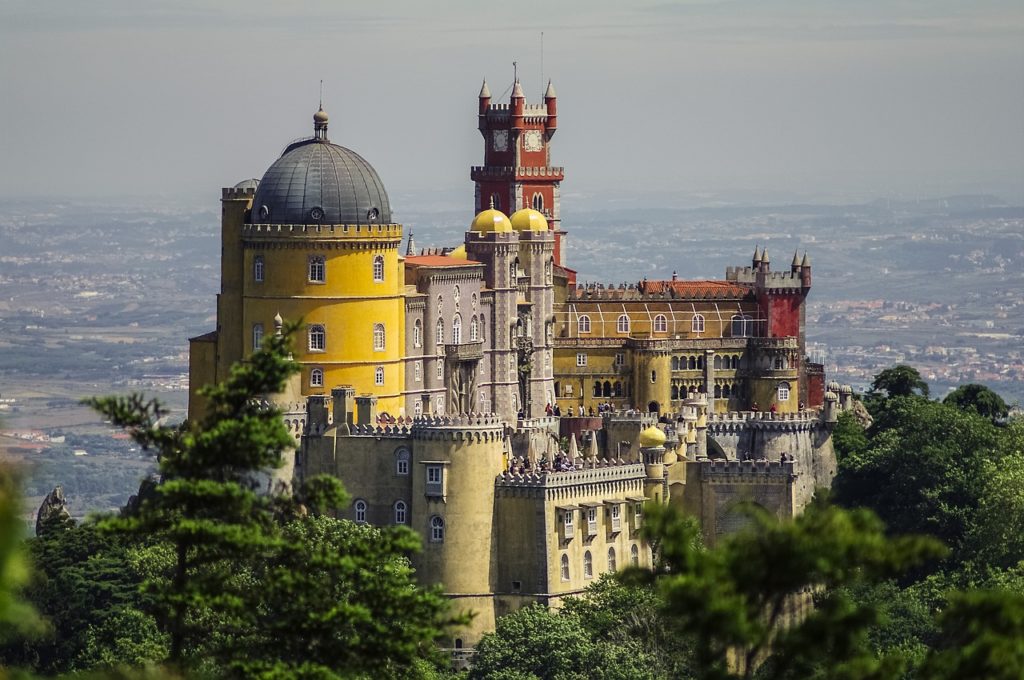 4. Book a trip to Sintra
Sintra, where's that? It's a gorgeous town where you can reach from Lisbon by car in just half an hour. It's a popular tourist attraction as it's a UNESCO World Heritage Site. The most popular are the day trips to Sintra from Lisbon. There're tons of historical sites to explore like, churches, old mansions, and the Portuguese royal palace. So, Book a trip to Sintra and explore this heritage site.
5. Visit the National Tile Museum
The National Tile Museum is an exciting place to visit in Lisbon. It houses a massive collection of historical edifices and ceramic artworks. Of course, you've book tickets in advance to beat the crowd. Furthermore, you'll also get a local guide to who'll help you in exploring the place.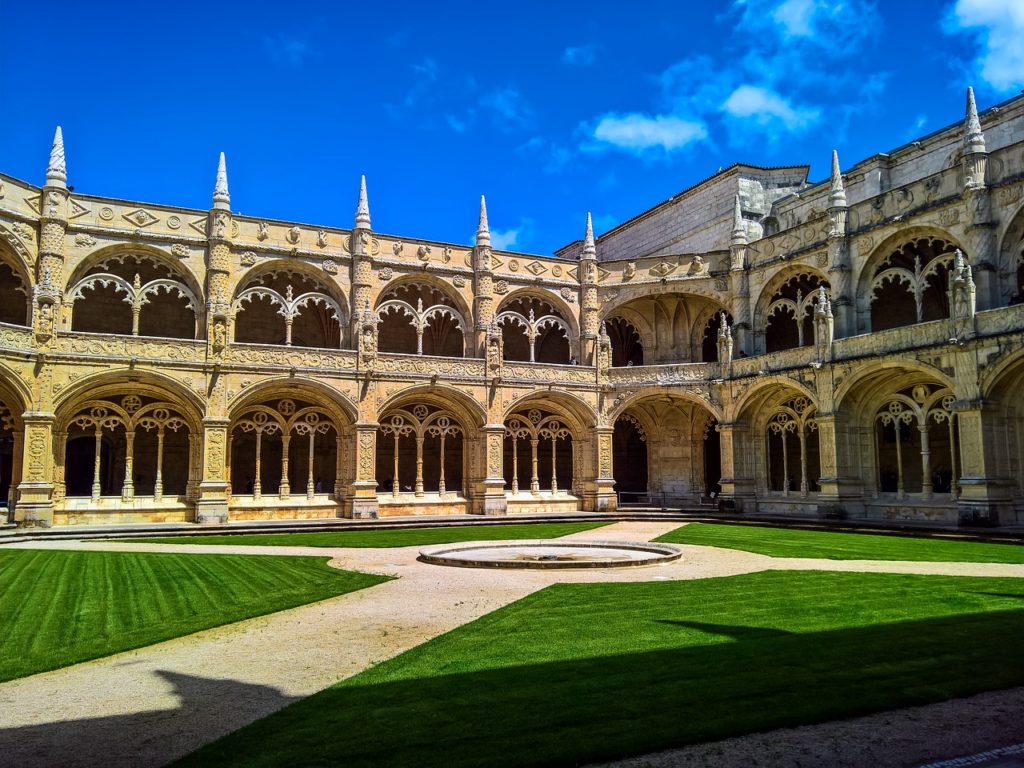 6. Monastery of Jeronimos
The Monastery of Jeronimos is yet another unmissable attraction in Lisbon. It's a hot-spot tourist destination and an excellent place to visit and explore. It commemorates the Age of Exploration – a remarkable time in the history of Portugal. As you get closer to this Manueline style architecture, you'll wonder to its brilliant design from inside and outside alike.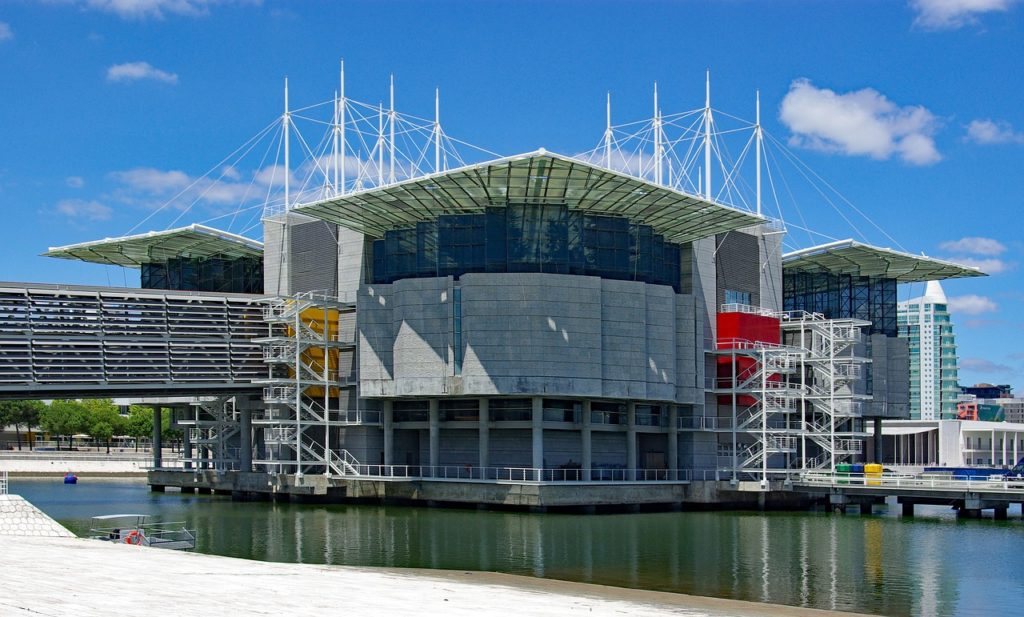 7. Explore underwater Lisbon Oceanarium
You can't leave Lisbon without exploring Lisbon's underwater Oceanarium. It's a fantastic attraction that houses a large number of marine life. Well, it draws over a million visitors each year; imagine yourself it's popularity. You'll find a wide variety of different marine life, including pufferfish, marauding sharks, and others. That's incredibly exciting. Therefore, make sure to include this stunning attraction while you're planning your Lisbon tour and activities.
8. Visit the modern Berardo Collection Museum
You'll find another famous museum in Lisbon, attracting nearly three million visitors every year. You must be wondering why correct? Well, it's a place where you'll find a treasure-trove collection of the smorgasbord of eclectic artworks. That's, of course, unique, and with a guided tour, you'll get more information about these exciting collections.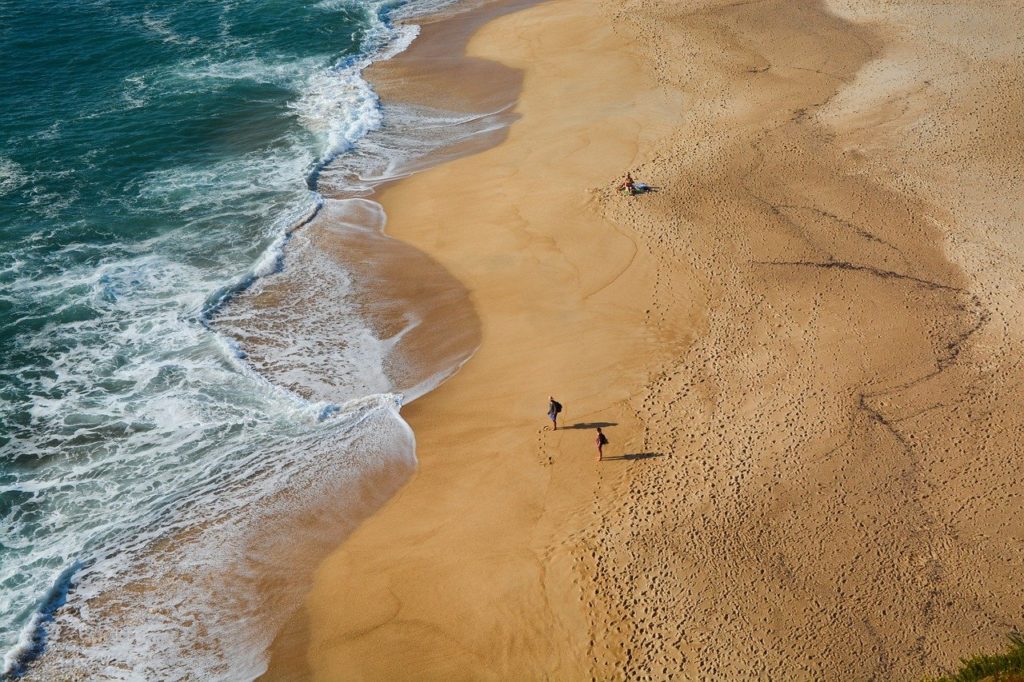 9. Ride the waves at Caxias
If you love surfing, it's an unmissable attraction for you. Also, it's an excellent place for all beach lovers to visit and explore. You'll discover a breathtaking combination where the Tagus Estuary meets the Atlantic Ocean to mesmerize you with its natural beauty.
10. Explore the natural beauty of Troia
You'll discover stunning beaches in Lisbon, and the Troia peninsula is one of them. It'll take around two hours to reach this sparkling beach. Once you reach over there, you'll also discover other stunning beaches. Thus, plan an entire day exploring the beaches, sun, and sand.
Final Verdict
When you're planning to visit a tourist destination full of historical heritage, culture, and beaches, it's a good idea to book all tours and activities in advance. But, there's a challenge as you'll find over two thousand events for you to shortlist. Don't worry! We've shortlisted the tours and activities along with the ten best and exciting things to do in Lisbon; that's what we've written over here. Therefore, visit Lisbon and enjoy your Bone Voyage!