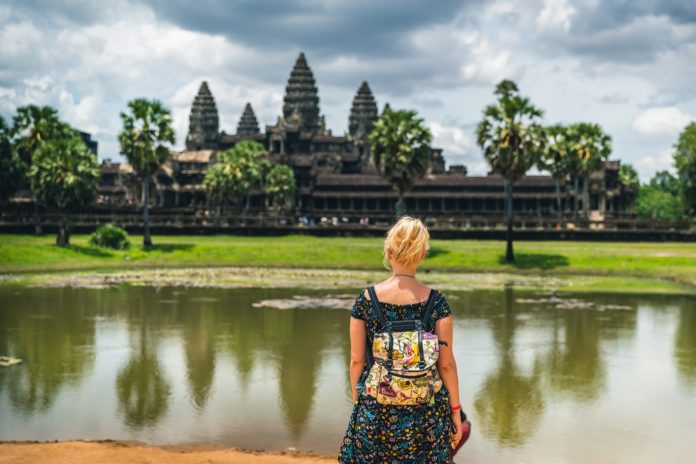 Hello, readers! How are you doing? We are excited to know that you're backpacking! Vola! Then, it's time to talk about a new destination. Cool! Our meta-search engine has over a thousand incredible travel places. Wow! So, let's travel to Southeast Asia and explore Siem Reap, Cambodia. It's a treasure-trove destination, and we have a list of the ten best and most unforgettable things to do in Siem Reap, Cambodia.
Siem Reap, located northwest of Cambodia, is a bustling city. It's famous for its rich history and ancient temples. In addition to visiting the famous Angkor temples, there are plenty of other activities to do and sights to see. Indeed, you'll find an overwhelming list of tours and activities to explore. However, don't worry! We have this list of recommended tours and activities in Siem Reap, Cambodia.
Let's begin.
1. Experience Cambodian Traditional Music
Let's begin the exciting journey by exploring the culture of this city. We have got an excellent half-day tour for that. Then, you'll learn how to play traditional Cambodian instruments and enjoy Khmer music with instruction from the local orchestra. It is a unique opportunity to immerse yourself in the country's culture and music. It'll be an unforgettable experience, we bet!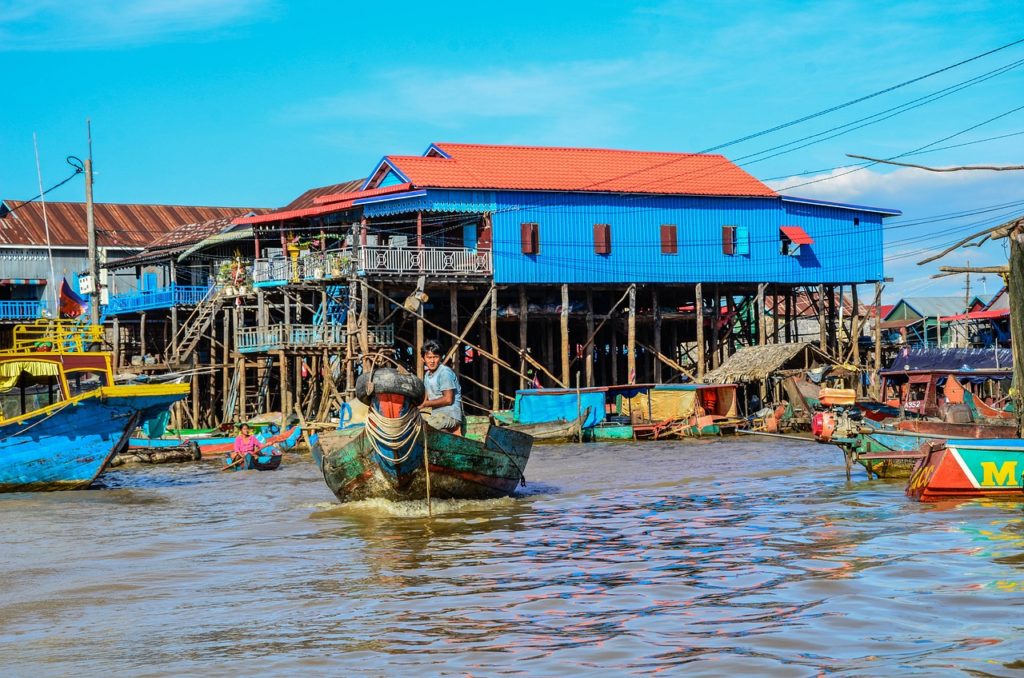 2. Kampong Phluk Floating Village Tour with Sunset
Next up is the visit to Kampong Phluk Floating Village during the Sunset. Indeed, it'sone of the island's famous floating villages, Kampong Phluk. You will experience local life while exploring the stilted houses, fisheries, and floating hospitals. Finally, witness the stunning Sunset over Tonle Sap, Cambodia's largest lake just south of Siem Reap.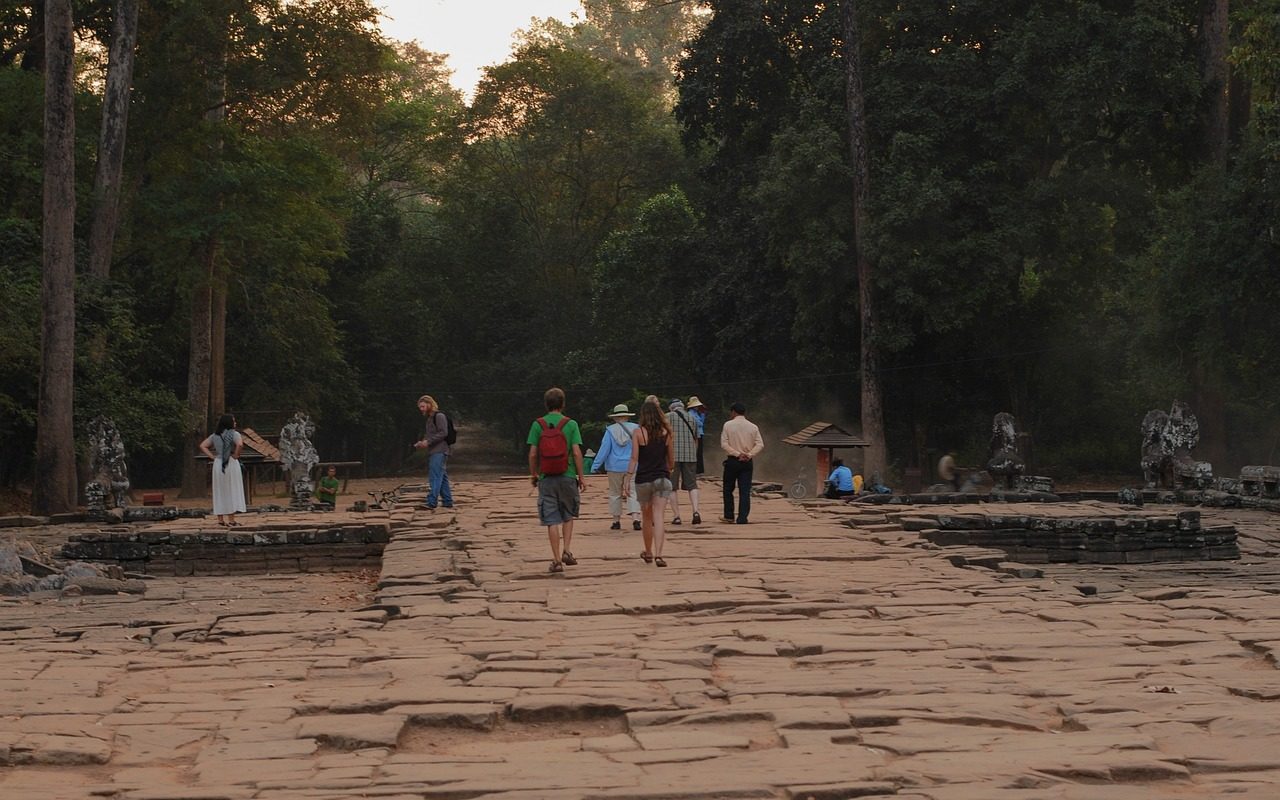 3. Sunrise Small-Group Tour of Angkor Wat
Wake up early and spend a beautiful morning at Angkor Wat with a fantastic sunrise view. This eight-hour tour takes you to the most beautiful temples in the Angkor complex, including Angkor Wat, Southgate of Angkor Thom, Bayon Temple, and Ta Prohm Temple. Then, join a top-rated small group tour with an air-con minibus to explore the major temples at a more relaxed time. You can choose the Sunrise Small-Group Tour of Angkor Wat by minibus, Private Angkor Wat Sunrise, and Angkor Wat Sunrise Biking tour.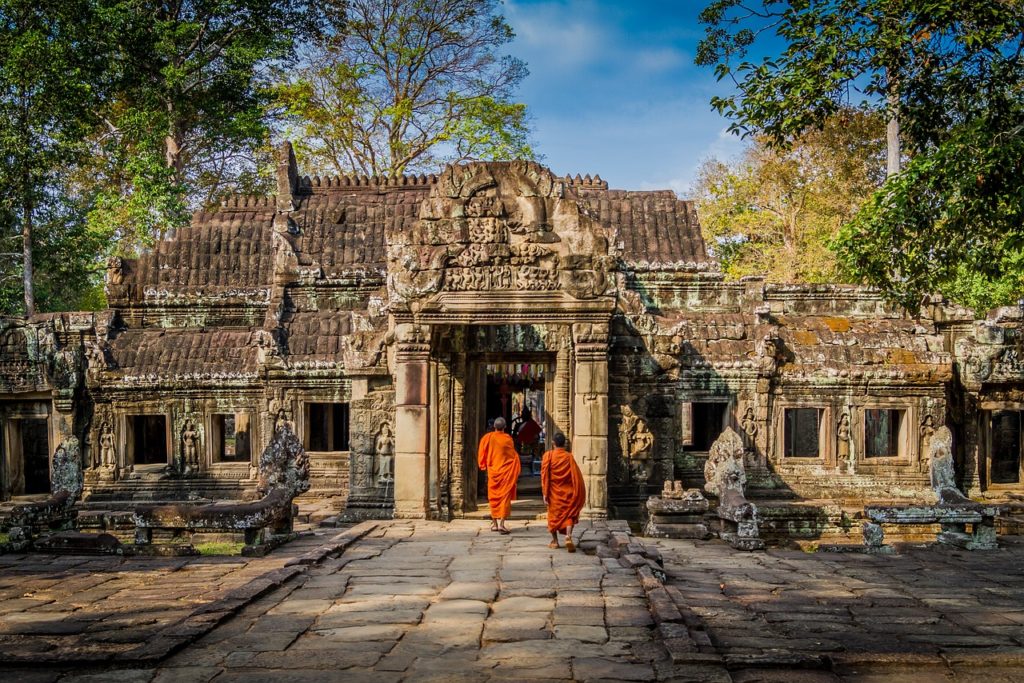 4. Explore Angkor Temples Privately
We also recommend you visit Angkor Temples privately. It'll be a two-day tour with an unforgettable experience. You'll explore the temples of Angkor and discover the ancient city's iconic sights and other jewels of Khmer art, like Angkor Thom and Banteay Srei.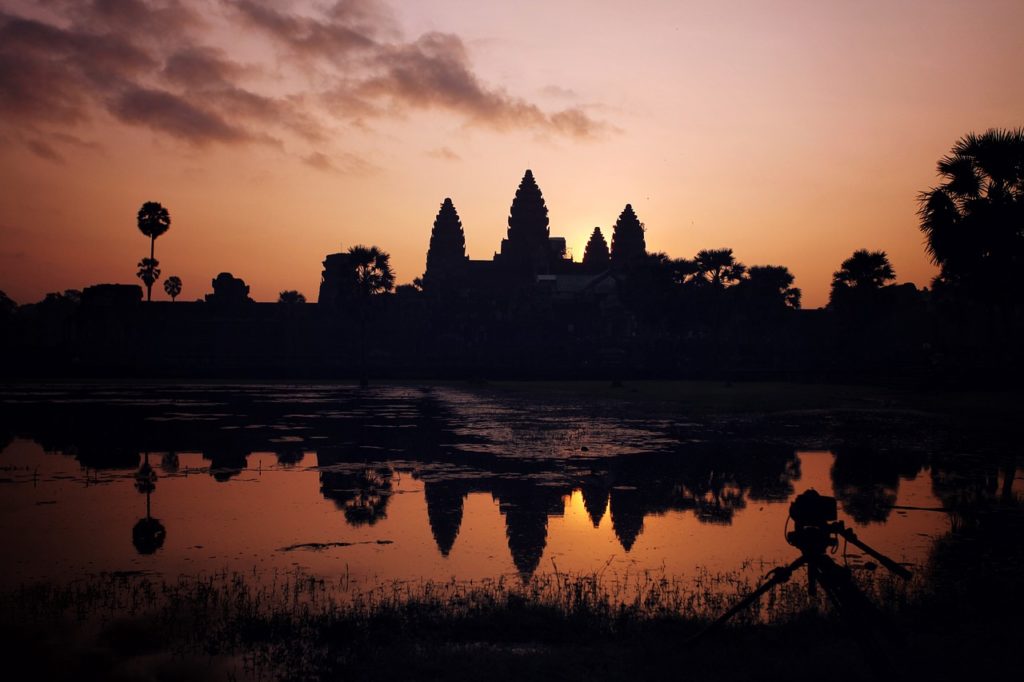 5. Take a Sunrise Guided Tour of Angkor with Picnic Breakfast
Experience the beautiful Angkor temples in the serene light of sunrise. Start the day with a delicious picnic breakfast in front of the Royal Bathing Pool and then embark on a guided tour of the famous Victory Gate, Bayon, and Ta Prohm temples at Angkor. End your time by exploring the most prominent local market in Siem Reap.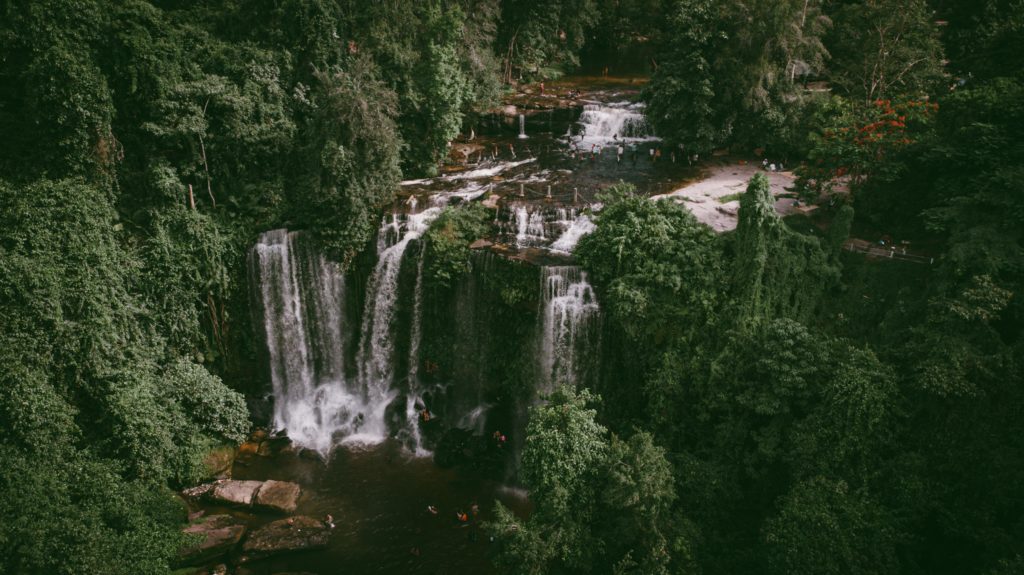 6. Explore the Waterfalls and Natural Beauty
Discover the natural beauty of the Phnom Kulen National Park with a full-day guided tour departing from Siem Reap. You can marvel at the stunning Kulen Waterfall and the River of a Thousand Lingas. Or a journey to the top of the mountain to find the world-famous Reclining Buddha. Led by an Apsara Authority-certified guide, this small-group trip is limited to a maximum of ten participants and includes hotel pickup and drop-off.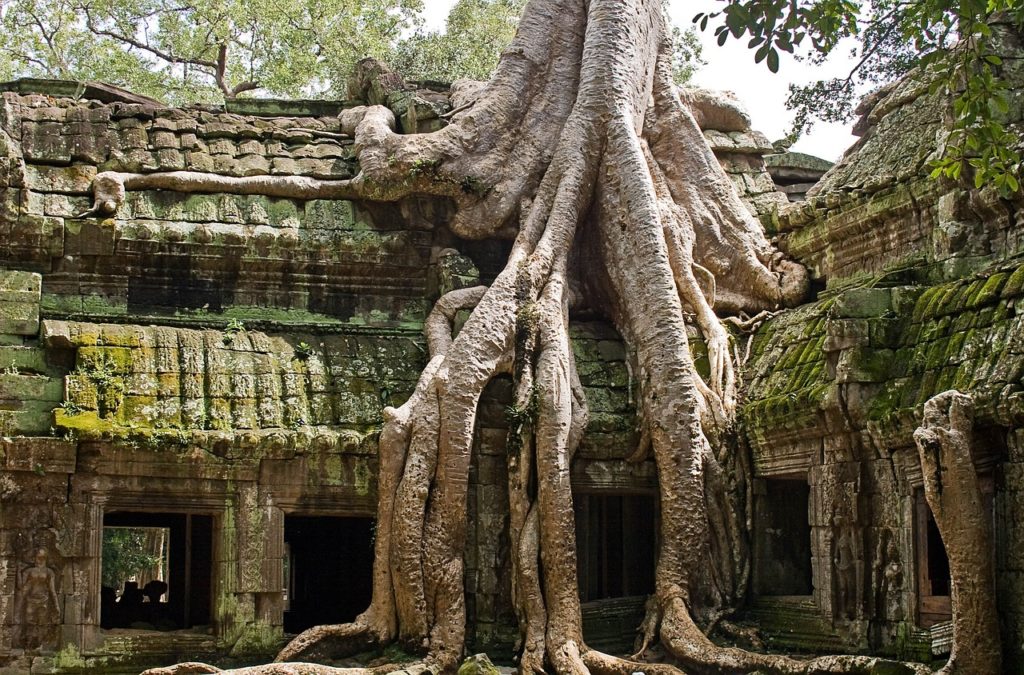 7. Visit the Koh Ker Temples on a Day Trip
Explore one of Cambodia's most prominent ancient temple complexes on a day trip to the Koh Ker Temples. Uncover the hidden secrets of the shrines as you venture through the jungle around Koh Ker and Beng Mealea. Take the chance to see these incredible structures more open than other temple complexes in the area.
8. Discover the Beauty of Phnom Kulen National Park
Join a full-day Phnom Kulen National Park tour and witness the region's natural beauty. Visit the Kulen Waterfall, the River of a Thousand Lingas, and journey to the top of the mountain to see the world-famous Reclining Buddha. Wander through the lush jungle and take in the stunning views of this spiritual place.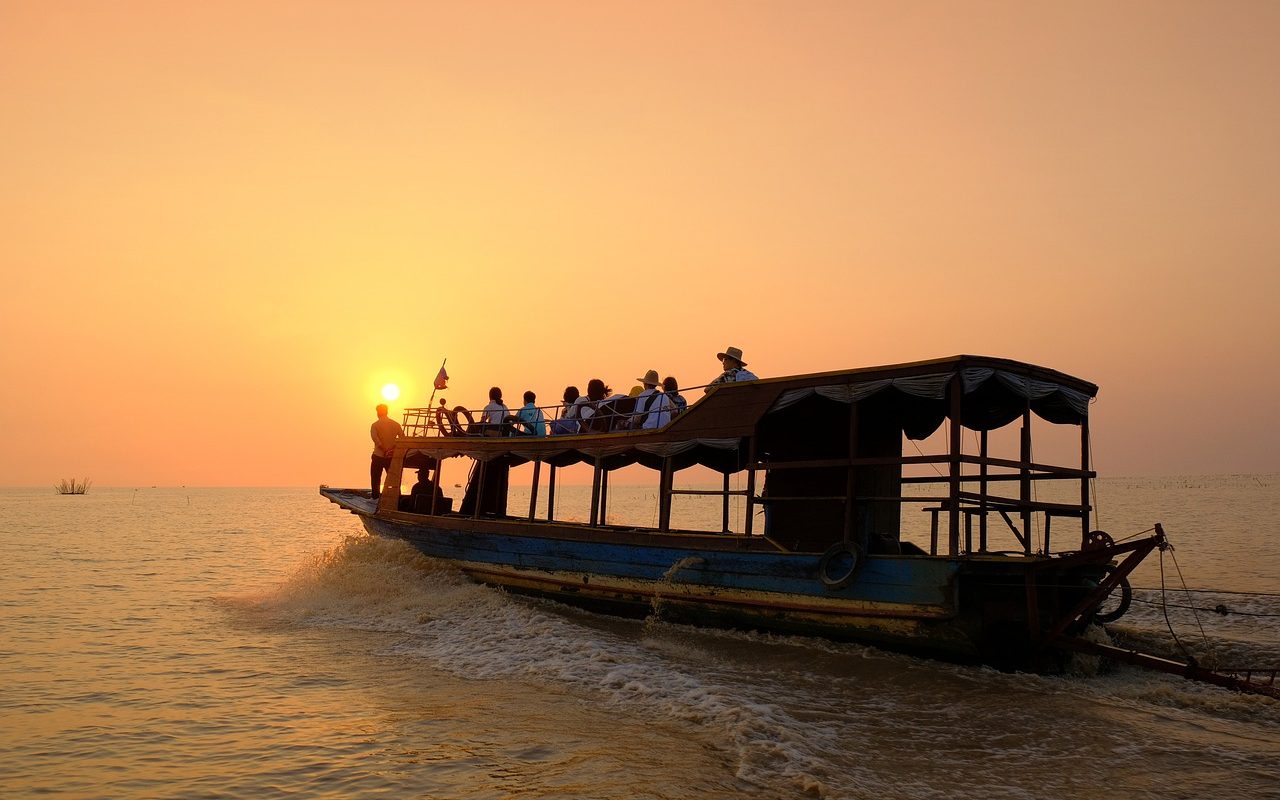 9. Take a Sunset Tour of the Floating Village Kampong Phluk on the Tonle Sap
Witness the ever-changing landscape of the Kampong Phluk floating village, set among lush, often-flooded mangroves. On this small-group tour, get an up-close view of the lifestyle and culture of this unique Southeast Asian lake community. Our expert Khmer guide will enrich your experience and give you insight into the way of life of these communities. Enjoy a stunning sunset view of the largest lake in Asia, the Tonle Sap.
10. Watch the Phare, the Cambodian Circus Show
Be entertained by a circus performance where the artists create and perform stories based on their life experiences, drawing from recent Cambodian history, folklore, and modern society. The Phare, the Cambodian Circus Show, is an unforgettable experience that offers a unique insight into the country's vibrant culture and arts scene.
Final Verdict
Siem Reap, Cambodia, is a paradise travel spot. You can enjoy the natural beauty and the historical attractions alike. We have over a thousand tours and activities on our website. But follow this recommended list and get a guaranteed experience!