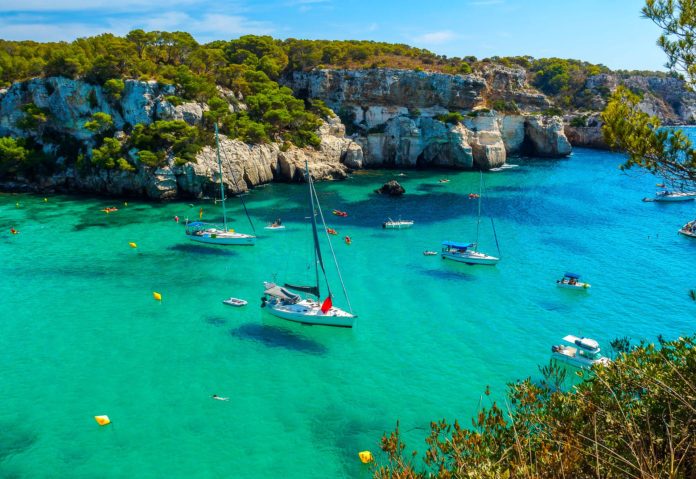 Hello Readers! Are you planning to visit any beach destination? Well, we think yes! Cool! Then, we have got a dream destination on today's bucket list. It's the beautiful Menorca island in Spain and is often called the paradise island in the Mediterranean. Of course, it's a place of spectacular natural beauty. You'll find sugar-granulated white sandy beaches, national parks, vibrant cities, and fantastic food to eat.
Indeed, it's one of the most popular holiday destinations among couples and families! You can do endless things while exploring this beautiful island destination. You'll enjoy hiking, listening to live music, or tasting handcrafted wine as a part of your unique experience. Also, you'll find various adventure activities like scuba diving, paddle boarding, and cycling. But, hey! Is that all on the bucket list? Haha! Of course, not!
It's a fascinating destination where there's a lot to see and explore for any outdoor enthusiasts. Indeed, it's one of Europe's perfect laid-back holiday destination gateways. Everything is on the bucket list, from open-air archaeological museums to wine-tasting nature trails.
Superb! Then, let's dive in and explore this fascinating island destination, Menorca in Spain. We are listing the ten best tours that'll make your holiday memorable.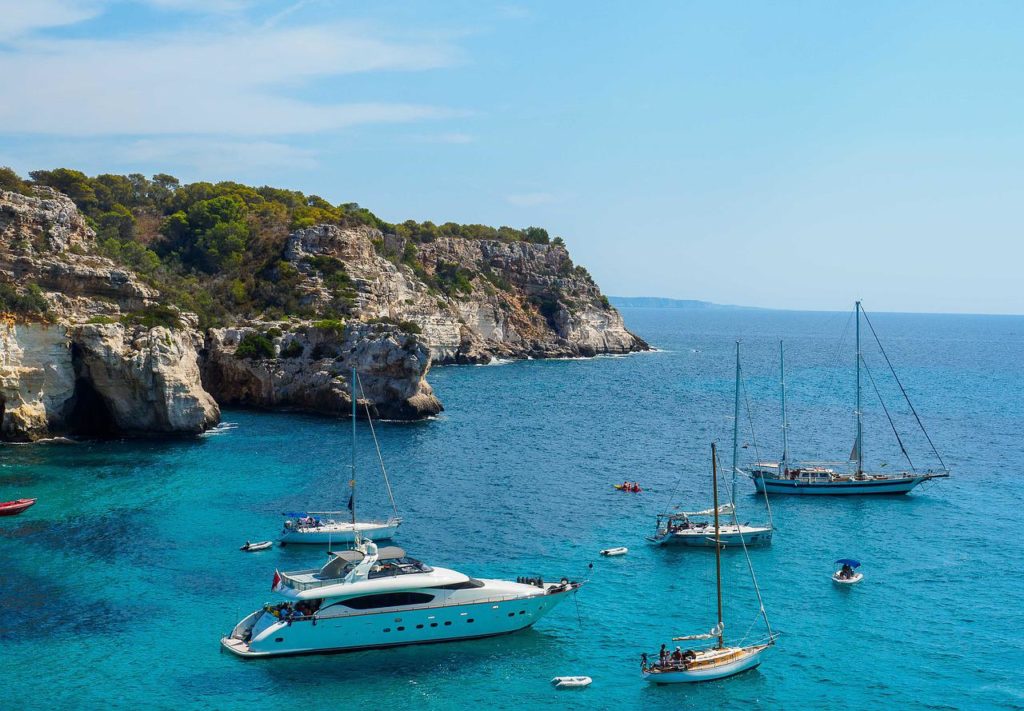 1. Explore Cala Macarella
Let's begin our adventure travel experience in Menorca from Cala Macarella. It's a dream beach destination for travelers from around the globe. Its mesmerizing beauty, tranquil water, and surrounding atmosphere attract you like a magnet. Indeed, it's one of the tourist hubs for some of the most acceptable water adventure activities. Swimming, Snorkeling, and diving are, of course, popular with our recommended boat tours. Vola! Then, don't wait!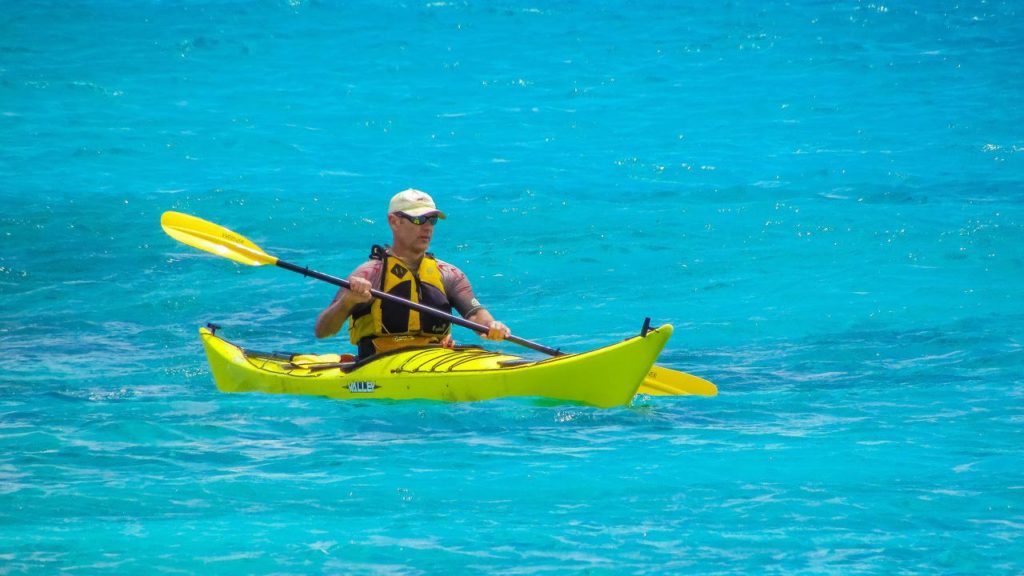 2. Enjoy Kayaking at the Cala Fornells
Another perfect way to enjoy the sun, water, and sand is to go Kayaking. Well, the best place for that is the Cala Fornells which is an excellent place for water sports fans. Indeed, it's a natural lagoon full of environmental treasure. There's a lot to explore while you enjoy kayaking stealthily through this beautiful marine reserve full of natural glory. Don't forget to check the best available boat tour and reserve it early.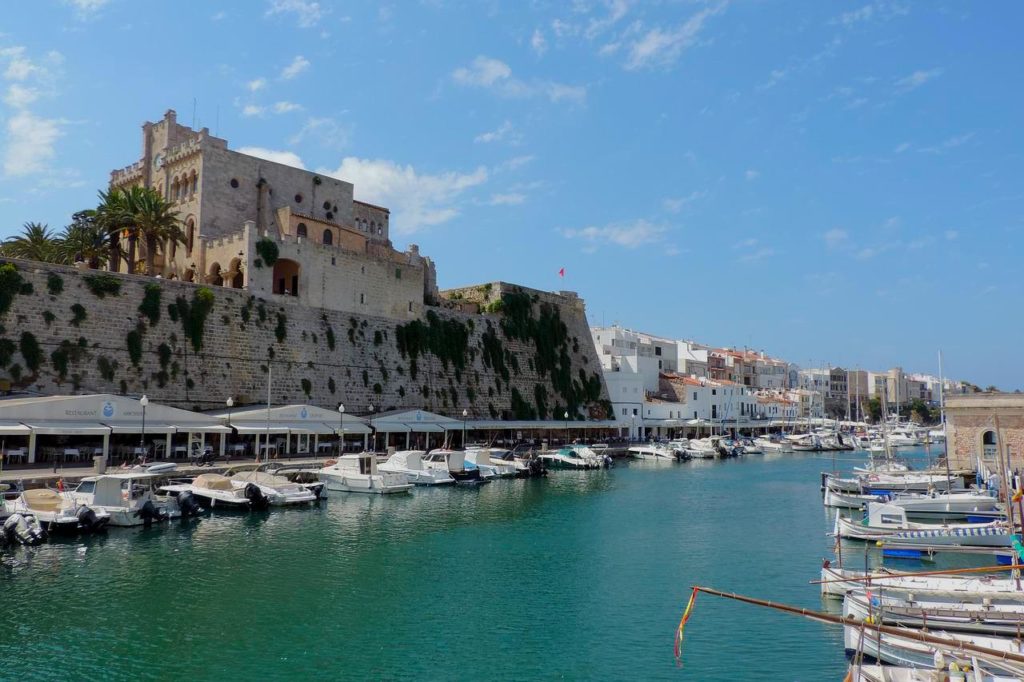 3. Take a stroll and explore Ciutadella de Menorca
Now, let's take a walk date back in history. Hey, it's time to learn about the cultural treasure of Menorca. Thus, we will be exploring the Ciutadella de Menorca. While taking a stroll along the tranquil harbor, our expert guide will brief you about the historic buildings. You'll find fortresses, museums, churches, and a lot to explore. Don't forget to taste the authentic Menorcan cuisine, including seafood prepared in traditional style.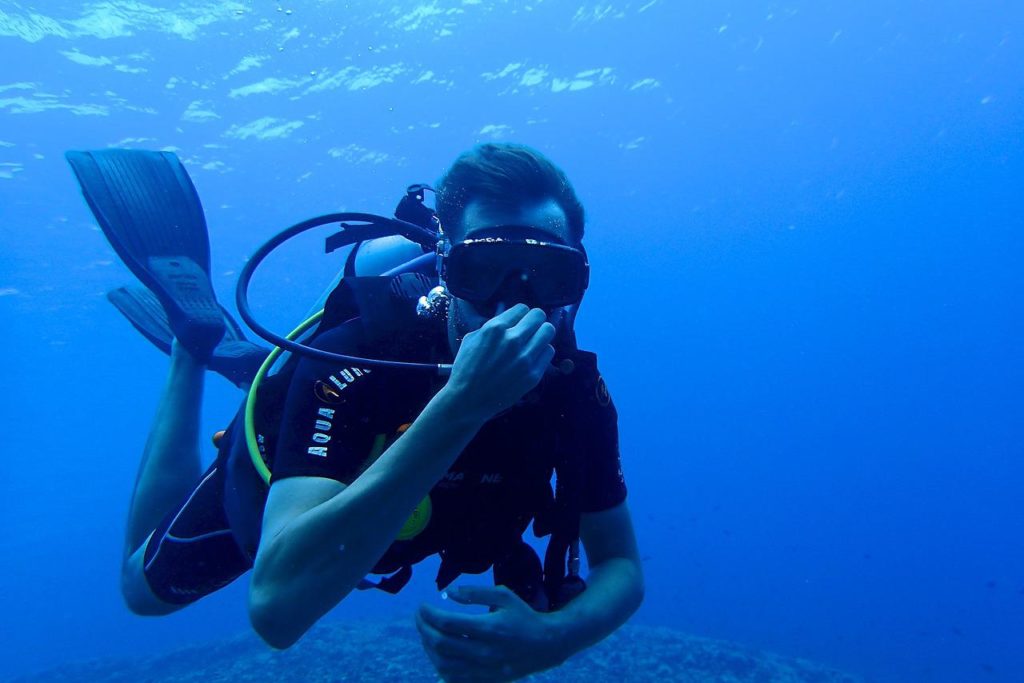 4. Binibeca Double Dive
You can't resist plunging inside the tranquil seawater. Thus, the scuba diving tour is everyone's favorite. With this tour, you'll get an opportunity to explore the Island's underwater beauty. But don't worry if you're not an experienced diver. The Binibeca Dive School offers an instructor lead Diving tour. Indeed, it's an unmissable one.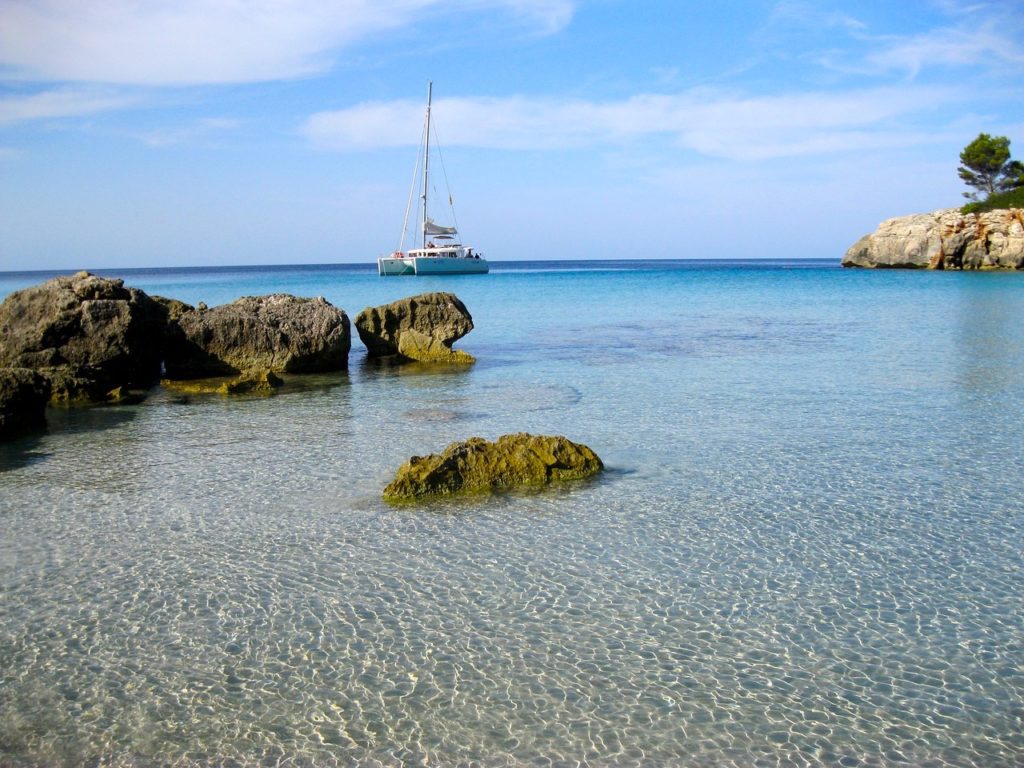 5. Private Catamaran Cruise from Fornells
Next up is a private cruise tour in a Catamaran. Indeed, the Private Catamaran Cruise tour from Fornells fits in perfectly. It'll be a fascinating day full of excitement and thrill. You'll find the boat loaded with valuable items for swimming and Snorkeling. In addition, you'll find an opportunity to dive at various points where the ship stops during the cruise. But, hey, don't forget to enjoy sunbathing and relaxing.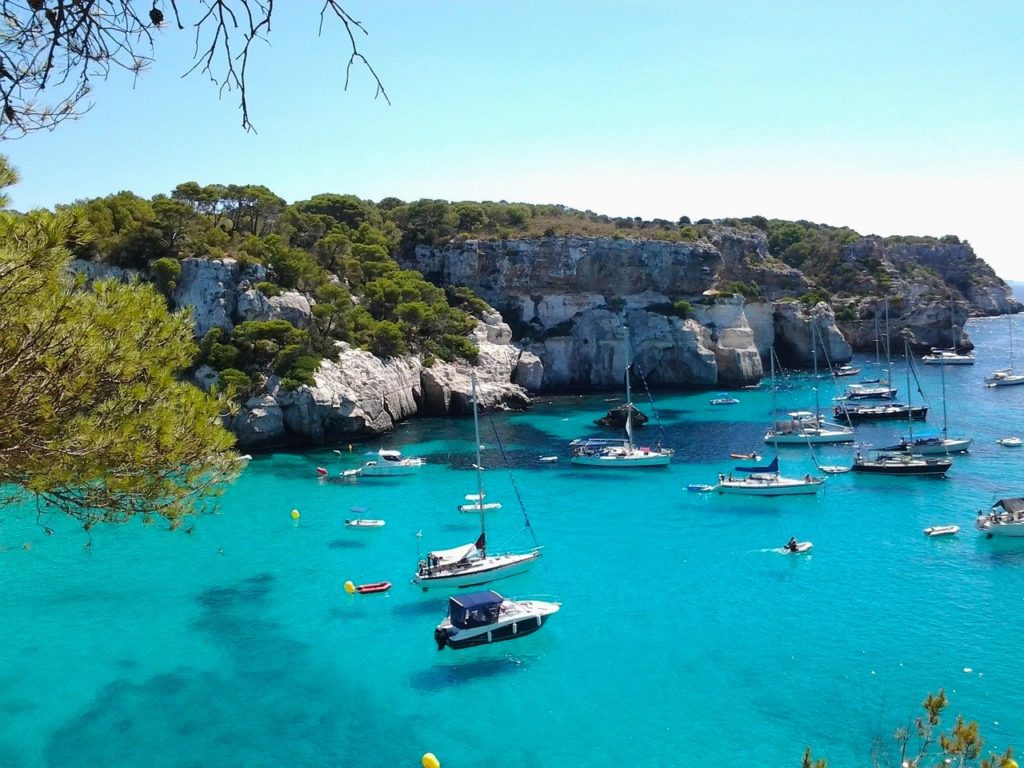 6. Enjoy the Natural Coves and Beaches Boat Trip from Menorca
Let's travel to the southern parts of the Island to enjoy an adventure day with family. Yes! It'll be a Mediterranean delight where you can explore the best coves and beaches. You'll be thrilled to enjoy bathing in the tranquil water. But, hey! Don't forget to eat the mouthwatering traditional lunch that'll be a part of the tour package!
7. Mahon Harbour Glass-bottom Boat Tour
Have you ever traveled in a glass bottom boat? Indeed, it's one of the most beautiful experiences to explore the Mediterranean beauty on a Glass-bottom Boat Tour. Why? You'll sail into one of the biggest harbors full of stunning natural beauty. While you cruise along, you can enjoy watching the mesmerizing underwater views.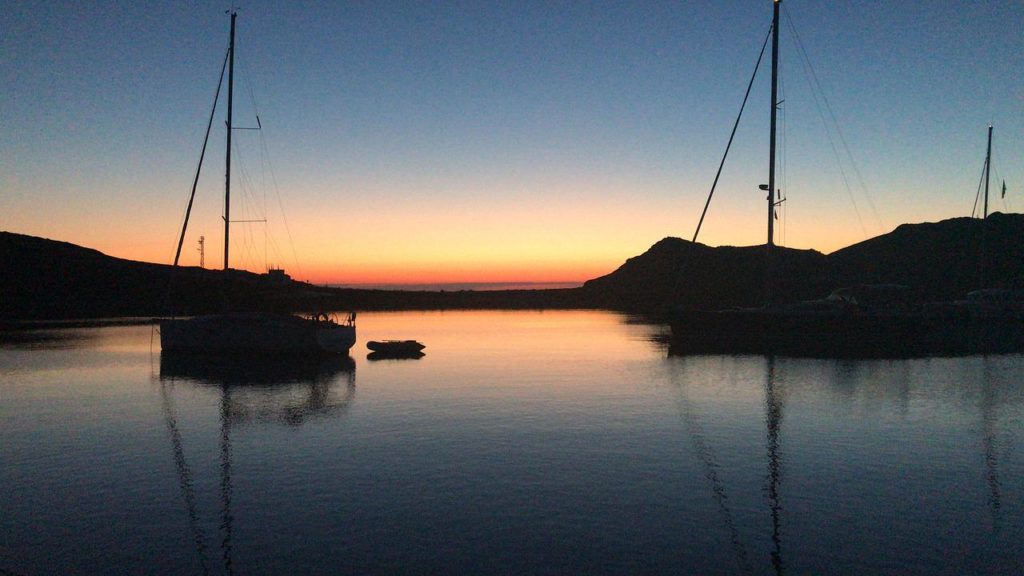 8. Catamaran Sunset Trip in Menorca
There's another way to explore the beauty of this Island. Well, it's when you sail during the Sunset. Yes! You've got it correct! The Catamaran Sunset Trip in Menorca is one of the pioneer boat tours you can enjoy during your stay on the Island. It'll be a sensational moment for you to enjoy the Island's beauty at Sunset. Indeed, it's the most romantic moment for you to enjoy with your beloved. Thus, it'll be a memorable tour, we bet!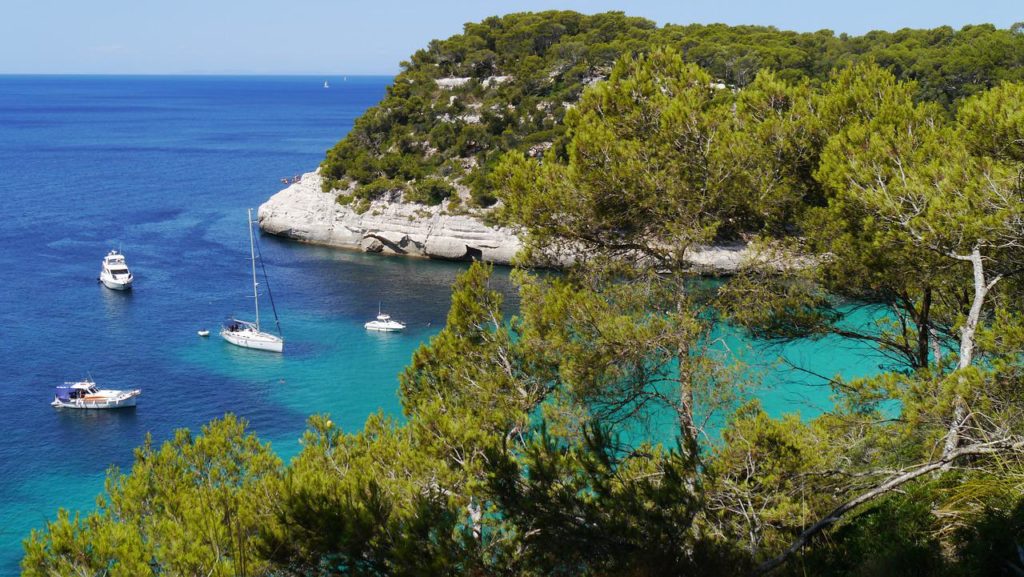 9. Southwest Menorca Cruise
Do you want to enjoy a 360-degree overview of this picturesque Island? Yes, correct? Then, you've to travel to the Southwest part of Menorca. Indeed, it'll be a luxurious cruise journey along the southern and western coastlines of the Island. As you begin the trip, you'll feel mesmerized while exploring the sparkling white beaches and the surrounding settings. Hey, we will also discover hidden spots and beaches and make it an exciting trip, we bet!
10. Lloc de Menorca Animal Park Ticket
Do you love Animals? Or do you have kids traveling along with you? Vola! Then, we have got a surprise pack available for you. It's the Lloc de Menorca Animal Park, one of the most exciting places to visit. It'll be an entire day-out plan to visit and enjoy with family. You can spot animals such as Monkeys, Ostriches, kangaroos, giant tortoises, and other unique creatures. But, don't forget to get the tickets before you arrive to save time.
Final Verdict
There's no shortage of Island destinations globally. However, Menorca in Spain is a unique attraction for everyone to visit and enjoy. It's for the stunning natural settings and a list of adventure tours you can select and enjoy. Hey, don't worry! We have made a list ready for you, but you can also check this entire discounted tour on offer. Don't wait! It's backpacking time, haha!