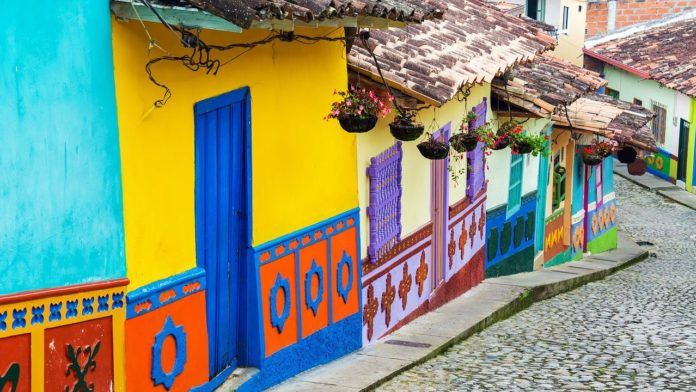 Bogota is the bustling cosmopolitan capital city in Colombia. This bustling city is packed up with tons of historic attractions and things to do. Once you visit this amazing Colombian city, you can feel the unique vibe spread all over. You can marvel around nice parks, eat food in some of the best restaurants and enjoy the thrilling nightlife during your stay. You can also explore beautiful markets and street arts that surrounds the city. There are multiple numbers of beautiful places to explore in Bogota. The list is long, and it includes stunning lakes, picturesque villages and gorgeous waterfalls.
There are over six-hundred tours and activities available for tourists visiting Bogota. It is important to know about the most important tours from Bogota so that you can include it in your to-do list. Selecting the best might be a daunting task but we have the suggested list ready for you. Book these suggested tours and activities along with the ten best things to do in Bogota and have a thrilling experience. So, let's start exploring Bogota and learn about the best things to do.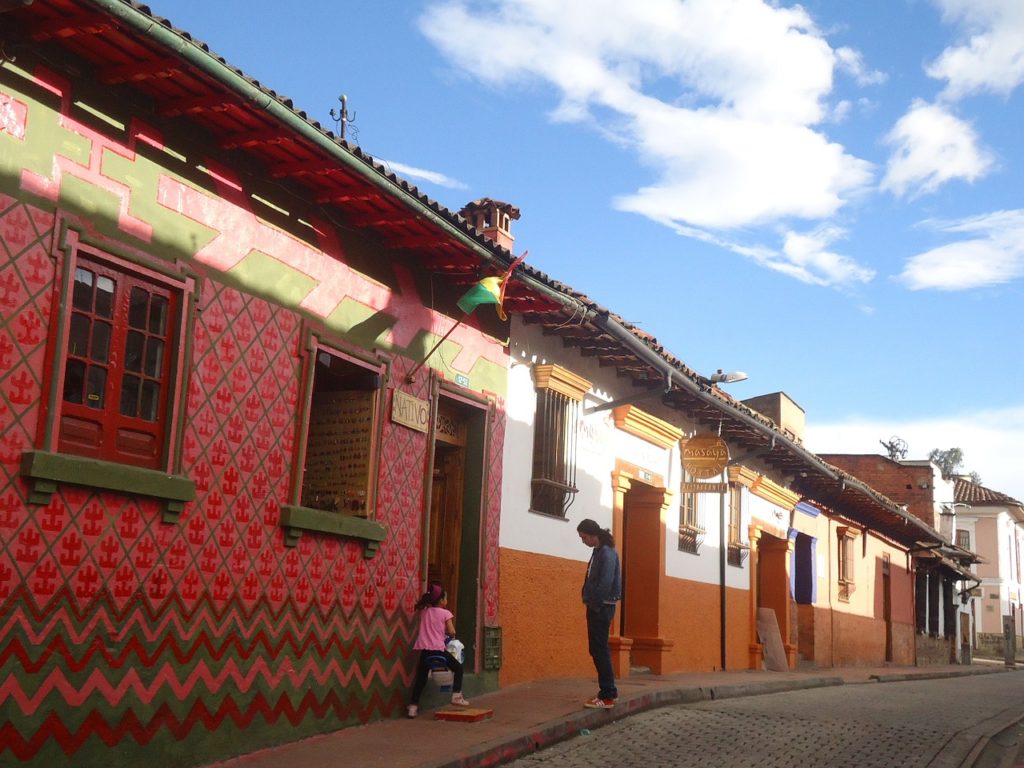 1. Marvel around La Candelaria
La Candelaria is a historic place to explore in Bogota. It is the most popular tourist attraction to explore in the city. Once you visit this place, you can marvel around the beautiful cobblestone streets. There are amazing colorful Spanish colonial buildings, university halls, cathedrals, bars, cafes and so many places to explore. To learn more about the history of La Candelaria, it is important to book a guided tour and explore this place.
2. Visit the Gold Museum
The Gold Museum is probably one of the city's most unique attractions. Over here you can find a huge collection of over 30,000 pieces of gold. This is a three-storied museum where you can find a large collection of artifacts from the pre-Hispanic cultures of Colombia. You will learn about the ways people used to live and work during that time. The Museum's collection includes masks, bowls and various items made out of metal. You will also learn how people during the pre-Hispanic time were using gold on a daily basis. Gold Museum Tour in Bogota is, therefore, something you cannot miss. Spend time exploring this amazing museum and enjoy your day.
3. Enjoy great views from Monserrate
Climbing the peak and enjoying great views from Monserrate is something you should not miss during your visit to Bogota. There is a beautiful church located on the top of the hill. However, climbing over to the top is the most stunning experience. Once you reach the top, enjoy breathtaking views of the city. Private tours of Monserrate are popular among tourists visiting Bogota.
4. Explore Plaza Bolívar
The Plaza Bolívar is an important square in the city and a historic place to explore in Bogota. Important buildings like the Palace of Justice, Capitol Building, the Cathedral of Bogota, etc. surround this square. The Presidential Palace, the Palacio de Narino is also located near to this square. Guided tours are highly recommended to explore this important square and learn about underlying Colombia's history.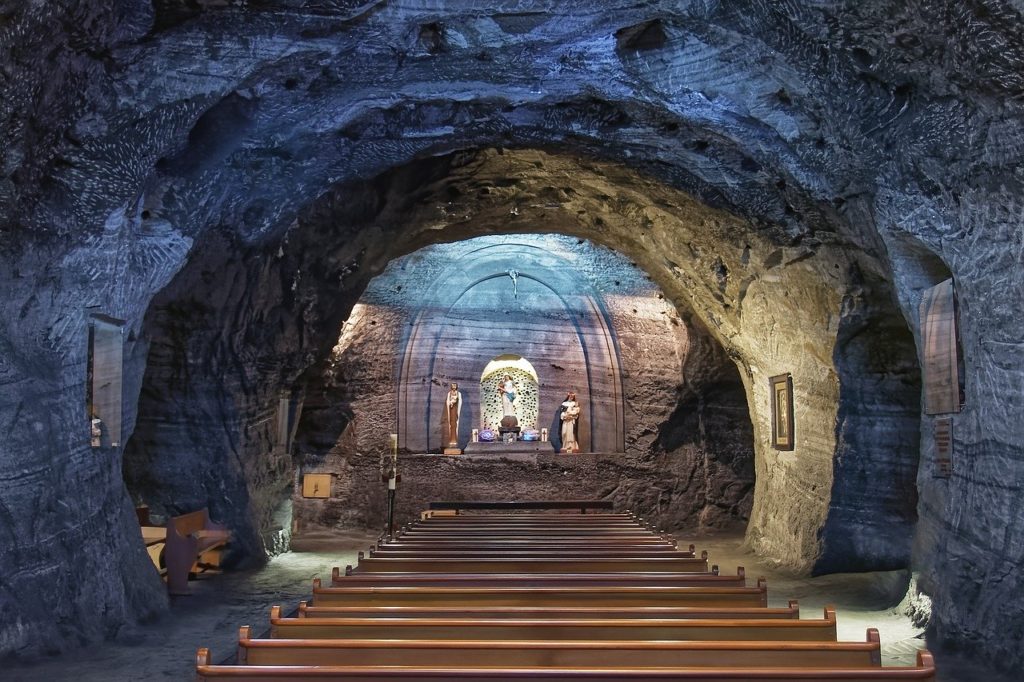 5. Visit the Salt Cathedral of Zipaquira
The Salt Cathedral is located in the town of Zipaquira. One of the most popular tours in Colombia is to visit this unique Cathedral. It is just an hour drive from the city. The entire cathedral is located underground below 180 meters in a salt mine. You can find beautifully lit crosses and alcoves for worshipping. This is one of the most crowded attractions in Bogota. Therefore, it is highly recommended you buy skip-the-line tickets to save time.
6. Explore the Botero Museum
The Botero Museum is the most popular art museum in Colombia. This museum is dedicated to the famous artist, Fernando Botero's artistic collection works. Once you visit this museum, you can find some amazing paintings and works of art of this famous artist. The museum also houses art collections from other renowned painters like Picasso, Monet, Renoir, etc. It is a great place to marvel around and understand the cultural significance.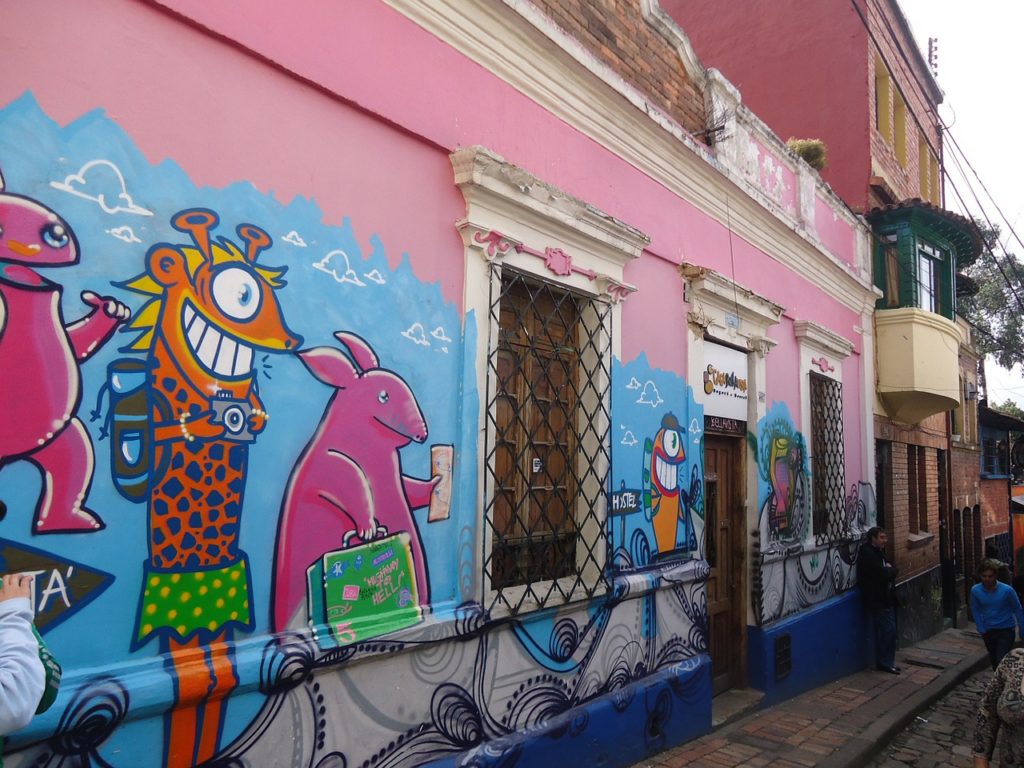 7. Explore Street Art
Street Art is something unique to explore in Bogota. There are tons of impressive street art spread around the city. Guided walking tours are best to explore the street arts and understand the socio-political significance.
8. Visit Zona Rosa
Zona Rosa is a beautiful neighborhood area where you can visit from Bogota. It is known for the food and stunning nightlife. There are tons of eating joints, malls, bars around offering you complete entertainment. Visit Zona Rosa and spend a day visiting the pubs and enjoying the thrilling nightlife.
9. Teatro Colón
Teatro Colón is a historic architecture built date backed in the 1800s. This neoclassical style building is named after Christopher Columbus. The building has stunning frescoes decorating its interior. Enjoy a theatrical performance at this place as it is Colombia's national theatre. You can find the list of shows online and buy tickets accordingly. If you just want to marvel around, book a guided tour and explore this place.
10. Museo Nacional de Colombia
Museo Nacional de Colombia is an important historic landmark and a popular tourist attraction. It was build date backed in 1823 and was Colombia's oldest museum. As you marvel around you can explore a huge collection of exhibits and artifacts. There are over seventeen permanent galleries showcasing these exhibits. Make sure to book tickets in advance and save your time.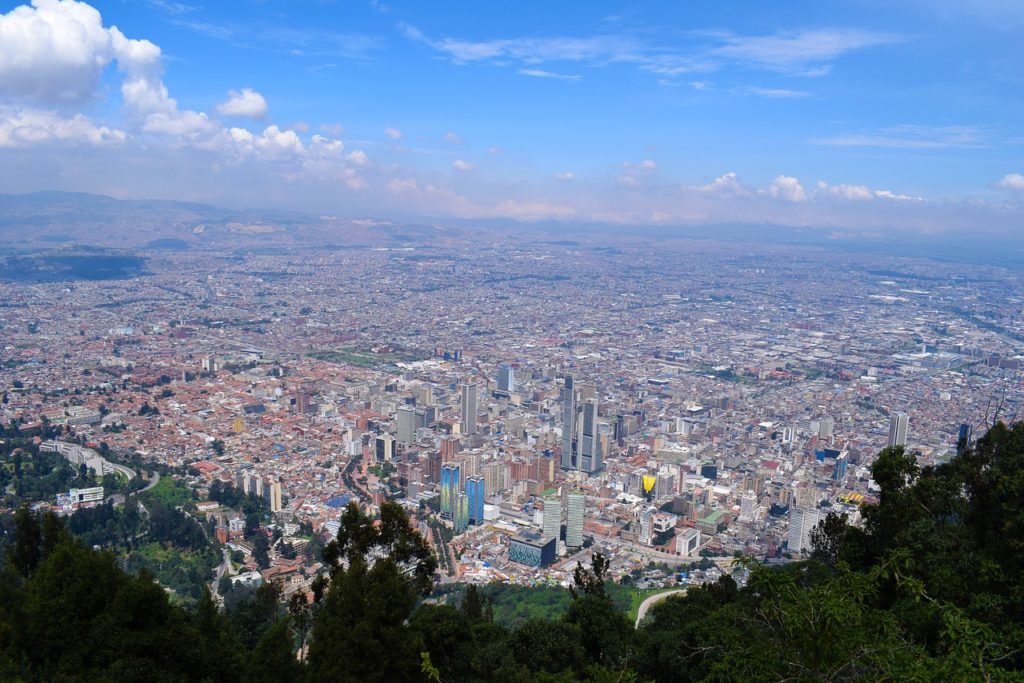 Final Verdict
The list of best things to do in Bogota is big. We have however recommended the top tours and activities to explore Bogota's top attractions. Visit this city and start exploring the city's attractions. The ten best things to do in Bogota are discussed over here. So, enjoy visiting these places and have a thrilling holiday. If you want to learn about all the tours and activities in Bogota, Click Here!