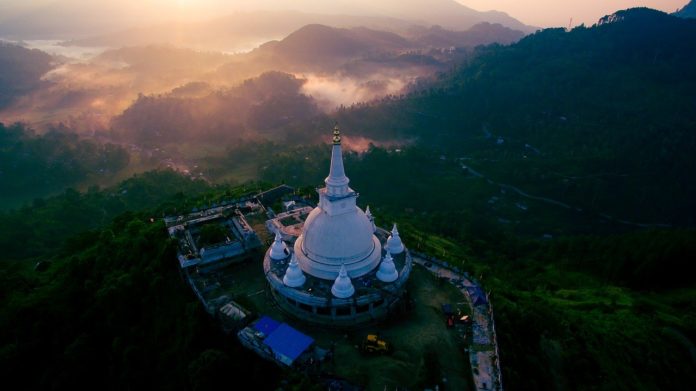 Humm, you're worried about this ongoing Coronavirus Pandemic, correct? Of course, you're and so as the entire world is too! We know there's a dramatic change in your travel plans for 2020; with travel-restrictions and safety measures in place, it's hard to travel and explore the world. Well, did you plan to lock yourself in the room then, or you're excited to learn about Covid-19 Safe travel Destinations? Indeed, the second option is better. What do you think?
Then there's exciting news for you and what's that? We've done our research to extract information about the Covid-19 Safe Destinations around the globe. We'll begin with Colombo, Sri Lanka, and learn about the best things you can do.
The current statistics of Covid-19 in Sri Lanka is incredibly useful. You'll be happy to know that they've only six hundred active cases with incredibly low COVID death rates. Thus, once international travel resumes, backpack Colombo for a thrilling holiday experience!
But, before we begin, let's get an overview of this hot-spot tourist destination Colombo, Sri Lanka's vibrant capital city. What do you say, huh?
Indeed, Colombo houses a treasure-trove collection of thriving history and culture. It'll remind you about the Portuguese, Dutch, and Britishers living over here decades ago. Thus, you'll have a multicultural experience while marveling around the city.
From historical monuments to ancient buildings, and from thrilling activities to nightlife, there's a lot to see and do in Colombo. Unmissable attractions: the Gangaramaya Temple, the National Museum of Colombo, Dehiwala Zoo, and others.
That's great! Let's dive in then and explore these treasure-trove destinations in detail: We've got the list ready for you. Don't worry!
1. Visit the National Museum
The National Museum in Colombo is a tourist hot-spot; the first destination for you to explore in this capital city, why? It houses a treasure-trove collection of historical and cultural artifacts, some of those even date backs to the 9th century. Of course, you'll need time to marvel around and explore them. From ancient swords to beautiful galleries with stunning art-works, it's a long bucket list. Thus, you've to keep time in hand and explore this beautiful place. Alternatively, book a tour with an expert local guide and learn exciting stories.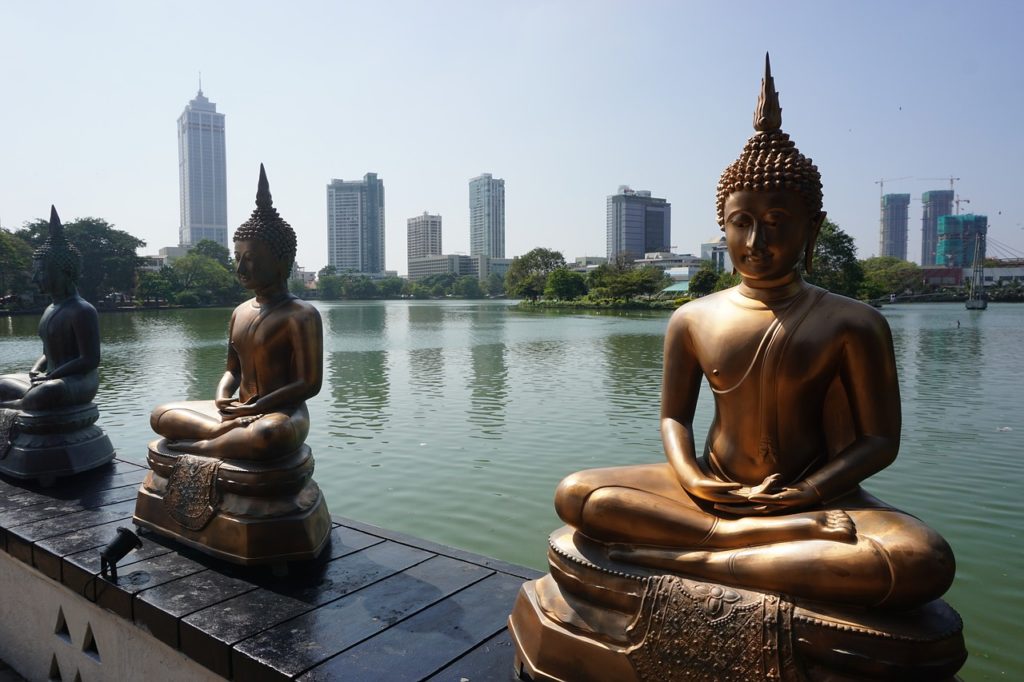 2. The Gangaramaya Temple
If you're in Colombo, a visit to the Gangaramaya Temple is one of the unmissable DIY activities that you've to include in your travel itinerary. It's a sacred ancient Buddhist temple and one of the holiest places in the city. Indeed, it's history date backed to centuries. There's no doubt that the colossal Buddha figure and the miniature paintings will surprise you, breathtaking. It'll be a good idea to explore this attraction with a guided tour but book it online to save time.
3. Enjoy an Open Deck Sightseeing tour
There's a lot of natural beauty to discover around the city. The best way to enjoy it is on a sightseeing tour. You'll enjoy the exceptional natural beauty of the surroundings while your guide will tell you exciting and mythological stories about this city; it'll be an unforgettable experience, and we bet that!
4. Visit Beira Lake
Are you a honeymooner looking around for a romantic destination for COVID safe travel? If that's the case, then you're in the right spot, and the Beira Lake will be the worthiest pick! Indeed, it attracts honeymoon couples like a magnet for it's surrounding romantic vibe and tranquillity. It's a big lake with an area spreading over sixty-five hectares. Also, it houses many islands, a Buddhist temple, and the Kaala Doorway. It'll be a memorable experience exploring these places with your family and enjoying the romantic vibes.
5. Independence Memorial Hall
Next up in your itinerary is the Independence Memorial Hall. It's a beautiful heritage building built date back in 1948. Indeed, there's a historical significance and learn those in detail while you book a guided city tour. There's an option to rent a bike and explore this entire area, immaculately marvelous!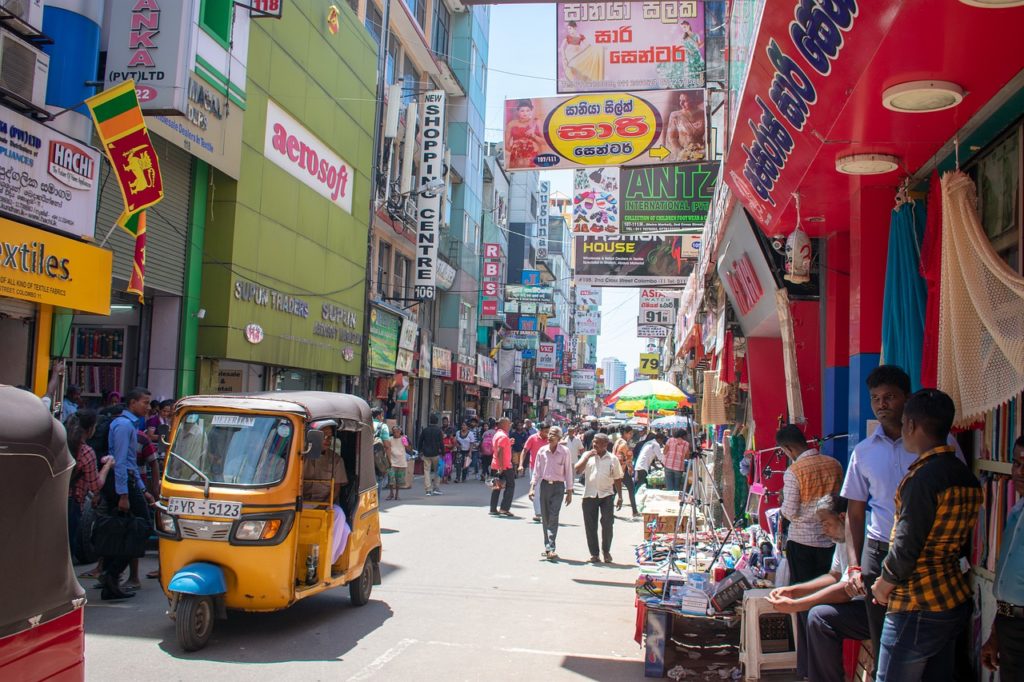 6. Visit the Pettah Market
Do you know that Sri Lanka is a colorful country? Indeed, you'll find it's real reflections after visiting the Pettah Market, an open-air market that'll keep you occupied for hours, and we can bet that! You'll enjoy exploring the bursting streets and colorful shops all around the place. It's one of the major tourist attractions and comes as a part of your Colombo city tour. Enjoy walking around the area and have an exciting experience like never before!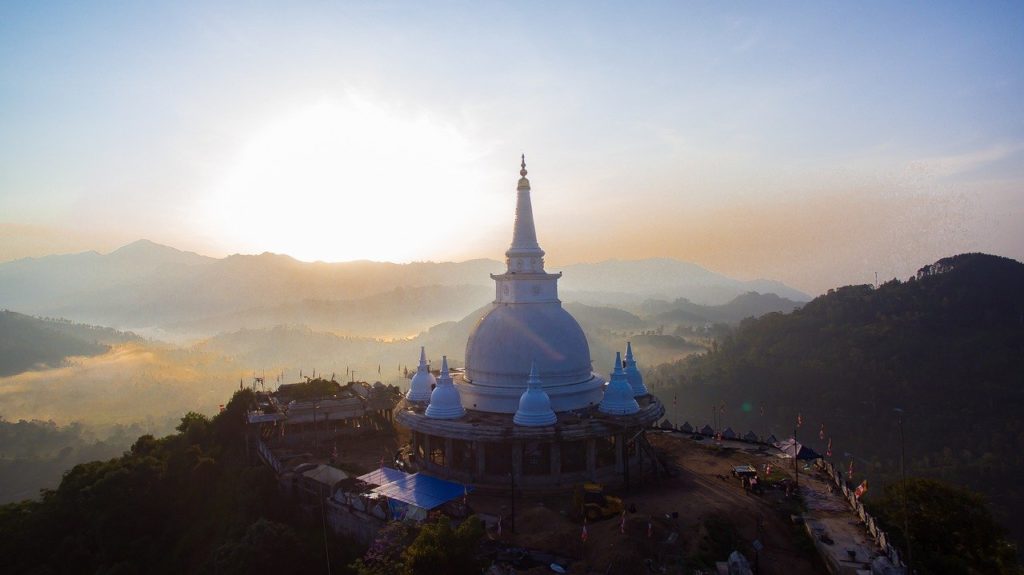 7. Temple Tour
A visit to Colombo is incomplete unless you'll visit the Sri ailawasanathan Swami Devasthanam Kovil temple. It's one of the holiest mythological temples of the Hindus and an unmissable attraction. You'll be thrilled to see it's interiors and exteriors alike for the brilliant paintings and art-works. Also, it's one of the most crowded attraction, so make sure to book tickets online and reach early to save time.
8. Viharamahadevi Park
The next hot-spot destination in your tour itinerary is the Viharamahadevi Park. You can hike or stroll around this open green space. Also, it holds certain historical significance and nicknamed as Victoria Park. Don't worry, when you've got a local guide who'll be explaining to you the historical significance of this place.
9. Explore Seema Malaka
If you're in Colombo, there's a hidden hot-spot destination where you've to visit, and that's Seema Malaka. It's a 19th-century ancient Buddhist temple amidst the Beira Lake and surrounded by breathtaking natural settings. Indeed, it's one of the most photographed landmarks of the city; breathtaking.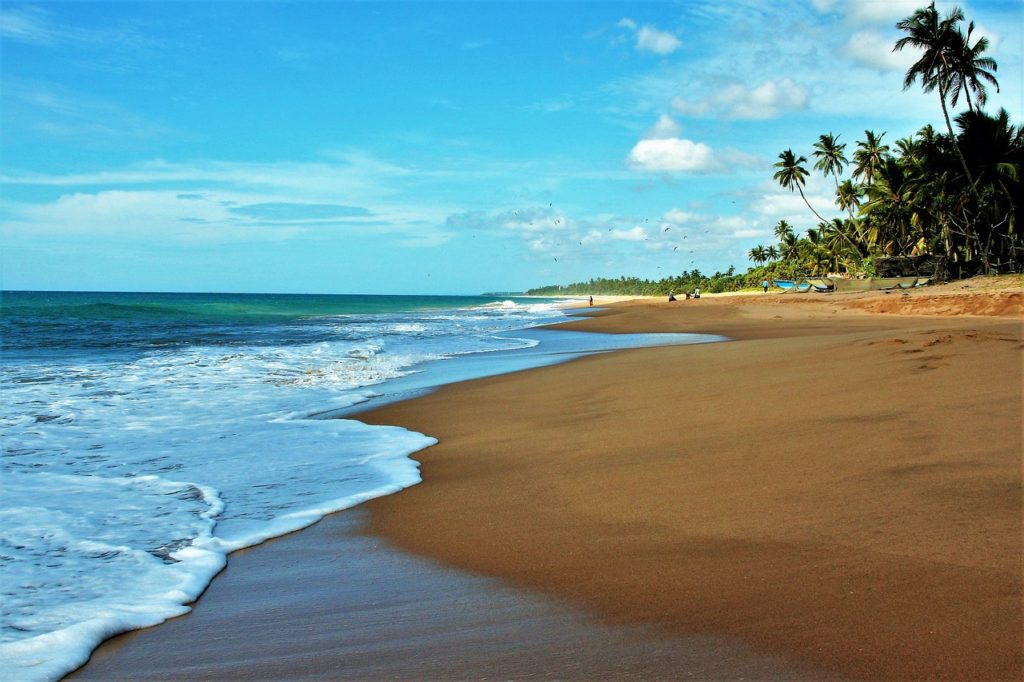 10. Mount Lavinia Beach
Do you know about the stunning beaches in Colombo? Well, Mount Lavinia Beach is one such example. It's a beautiful beach covered by a bed of golden sand and surrounded by turquoise blue waters. Don't forget to try tasting mouthwatering local foods available right over there. You can plan a beach day out with your entire family for a memorable experience.
Final Verdict
None of us want's to live with this COVID-19 pandemic fear. Thus, we've to keep our minds open and continue with our travel plans. The good news is that there are many countries and destinations around the globe where traveling is 100% safe and secure!
Thus, we've shortlisted Colombo as one of our top favorite destinations for all history lovers and thrill seekers alike. We've also suggested the best tours and activities that you can book online in advance and unlock great discount offers.
To know further, Click Here!