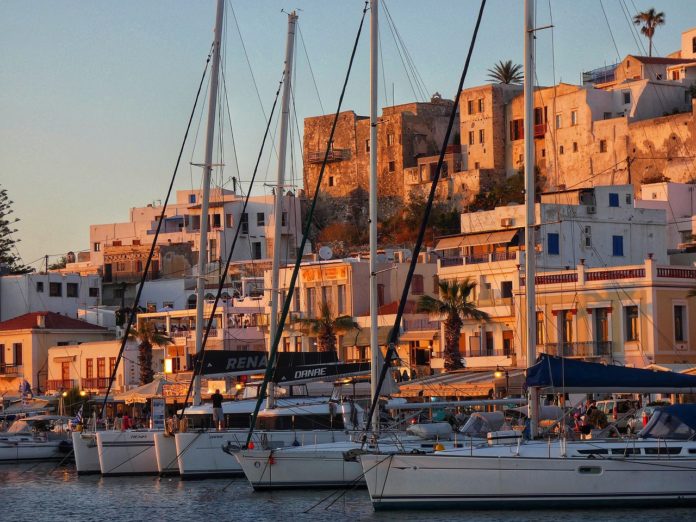 Humm, it's Naxos, but where is this place? Have you heard about Naxos before? It's the largest and the most fertile Cyclades Island in Greece, perched on top of the hills. It's full of vegetation like olives, potatoes, and a variety of citrus fruits. Naxos receive sufficient rainfall throughout the year which is why it favors agriculture; that's a unique thing to see.
Of course, it's one of the beautiful Grecian Islands; Day trips to and fro from Naxos to Mykonos and Santorini are popular among tourists. What else is there to see in Naxos? Next up: Beautiful old town, quaint alleyways, Medieval citadel, and mesmerizing beaches are a few of the exciting things to see in Naxos. But that's not all, and the list is long.
Once you're visiting Greece, you can't leave without exploring Naxos, but prepare in advance a list of activities that you've planned to do. We'll help you to shortlist the best things to do in Naxos. Let's explore each one of them to make your holidays exciting.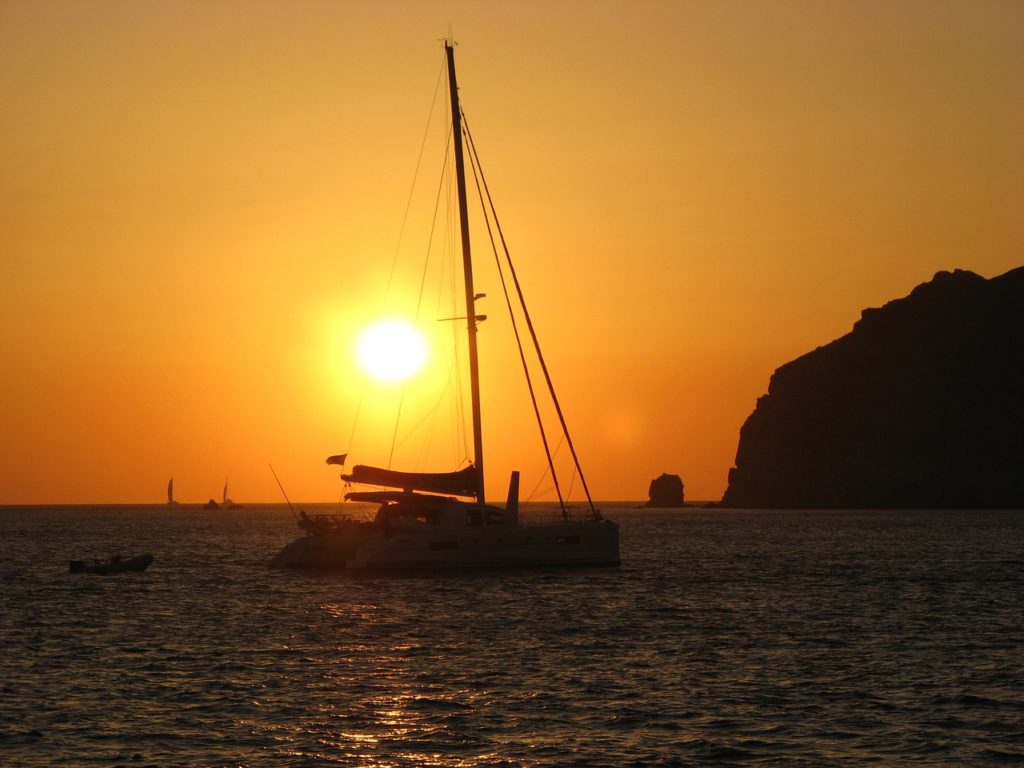 1. Explore Naxos in a Catamaran Cruise
Explore Naxos in a Catamaran Cruise, and that's the best way to start your journey on this beautiful Island. Cruising on the bright, tranquil water is always a unique experience. It gets more exciting when you do that on a catamaran as its an ideal boat to enjoy a romantic ride. It's a full-day adventure experience for around eight hours, where you get unlimited opportunities to swim and snorkel. Refresh yourself with coffee and snacks as that comes as a part of the package. For early bird discount and exciting offers, Book it now!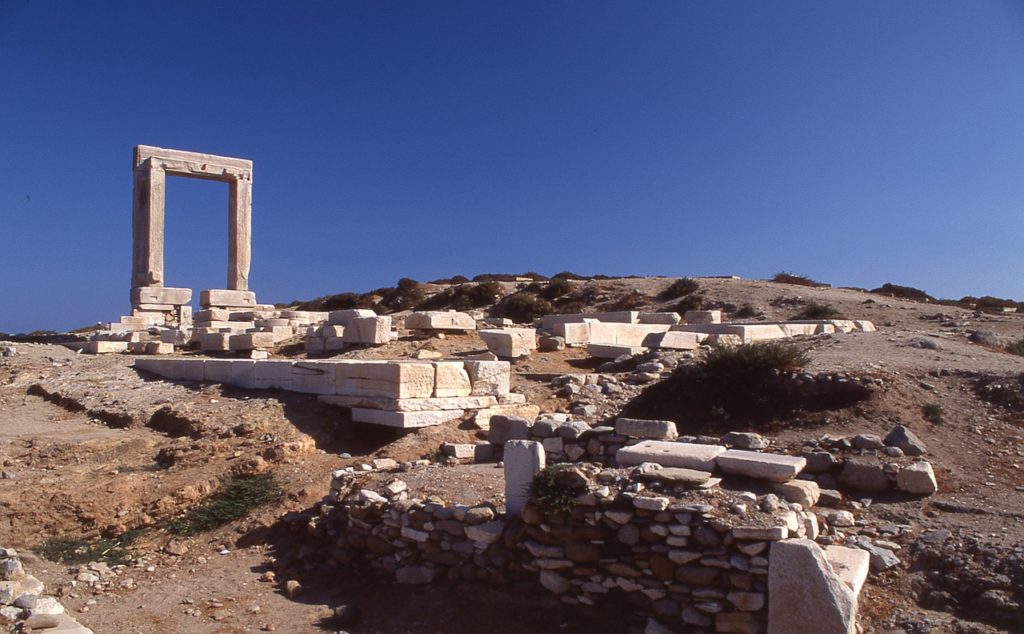 2. Visit Portara
Portara is a stunning monumental marble frame and the iconic landmark of Naxos. It'll catch your eyes as you're nearing the island by boat. It's a six-meter tall frame; an amazing preserved historical relic of the sixth century. Of course, you need a guided tour to explore such a stunning attraction. So, plan and book the guided walking tour before visiting this place.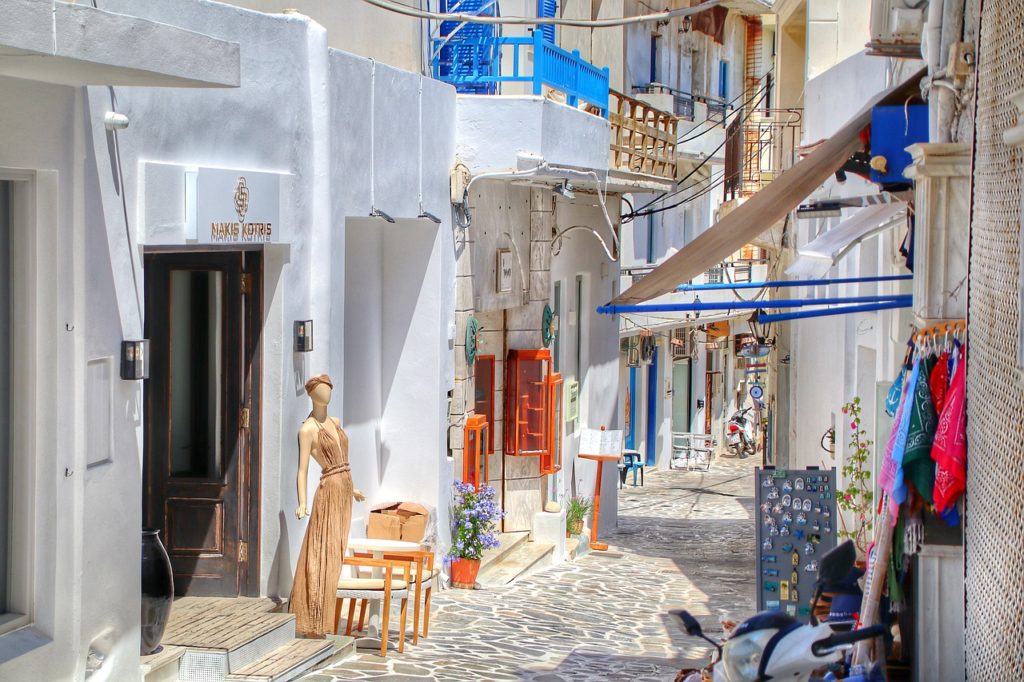 3. Explore the Old Town
The old town in Naxos is a place housing treasure trove historical edifices. Marvel around its beautiful alleyways and cobbled streets, and you'll enjoy stunning views of Cycladic houses as you pass by. Also, you'll find many bars and charming cafes, those lined up along the street.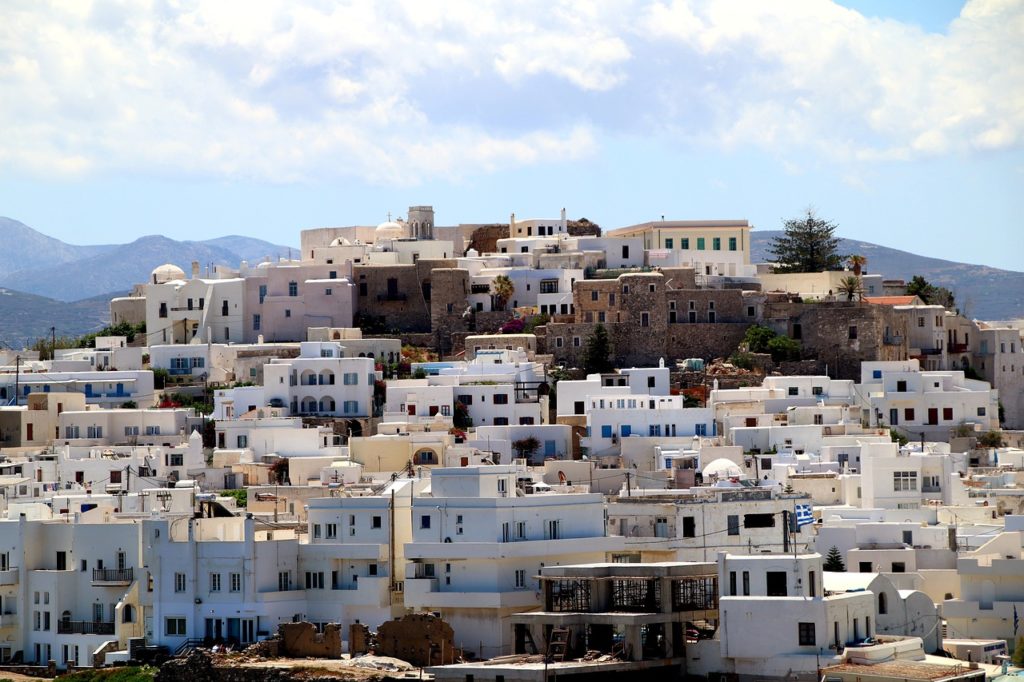 4. Visit Kastro
The Kastro is a beautiful square, and you can't miss exploring this place. Its surrounded by churches, stunning mansions, and monasteries. Over here, you'll find the Naxos Archaeological Museum, which is a popular tourist attraction. Next up: Awe-inspiring views of the whitewashed houses surrounding the area.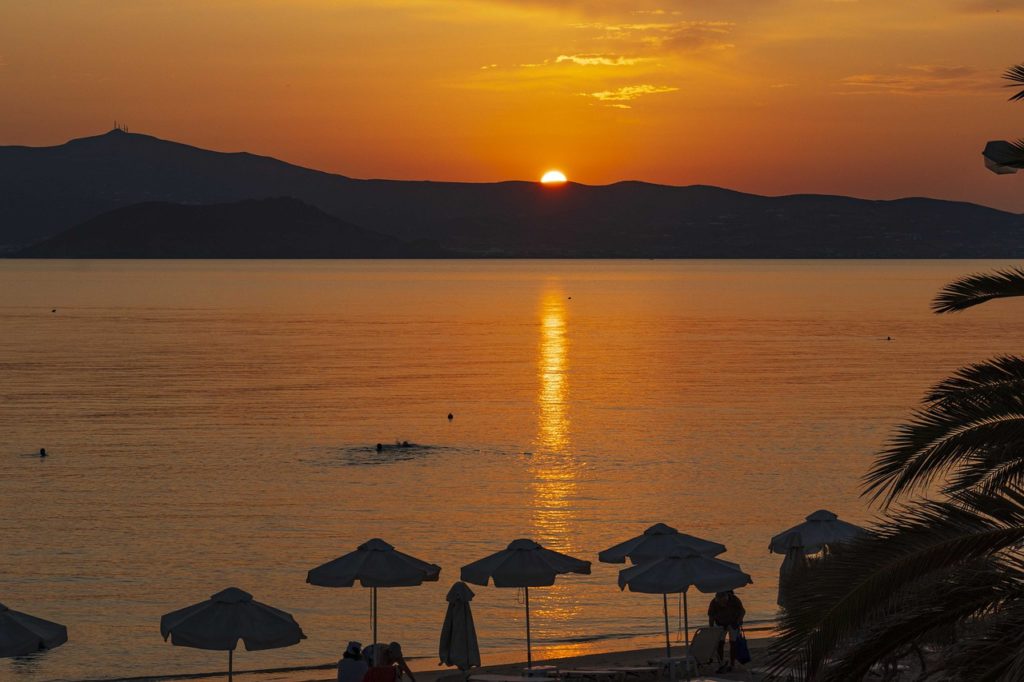 5. Explore Prokopios Beach
You'll find tons of pristine beaches, and the Prokopios Beach is one of the best to explore. Its a beautiful Blue Flag beach with a beautiful golden sand-bed spread all over. Enjoy the sun and the sand and also the crystalline turquoise water; we bet you'll spend hours enjoying and relaxing in this atmosphere.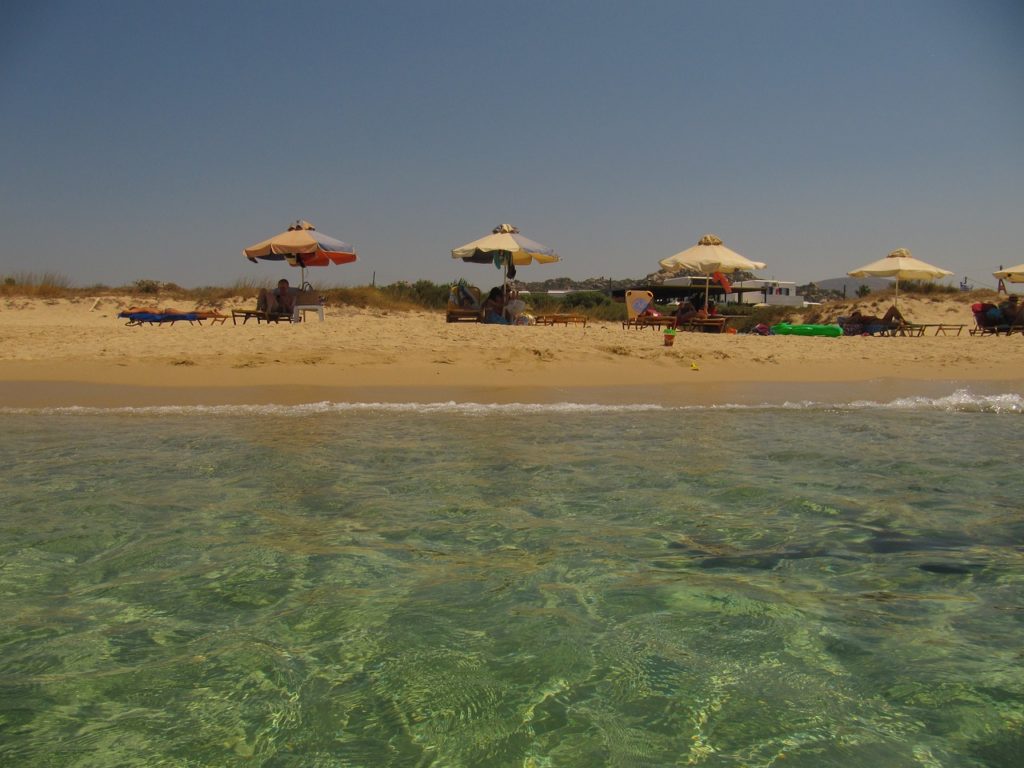 6. Marvel around Plaka Beach in Naxos
If you want to spend time in a romantic environment with your loved ones, this's the ideal place for that. Beautiful golden sand beaches, full-day sunshine, and beach bars surrounding the area will mesmerize you. Of course, the sparkling clear blue water makes it great to enjoy beach activities – paddle boarding, swimming, and snorkeling; you can enjoy everything.
7. Kouros of Apollonas
Near to Apollonas, you'll find a ten meters tall marble quarry, and that's something for you to see and wonder along. It's a 7th-century beautiful historic sculpture whose weight is not less than eighty tons. Of course, you need an experienced tour guide to explore this place, and over here, we've got the ideal tour for that.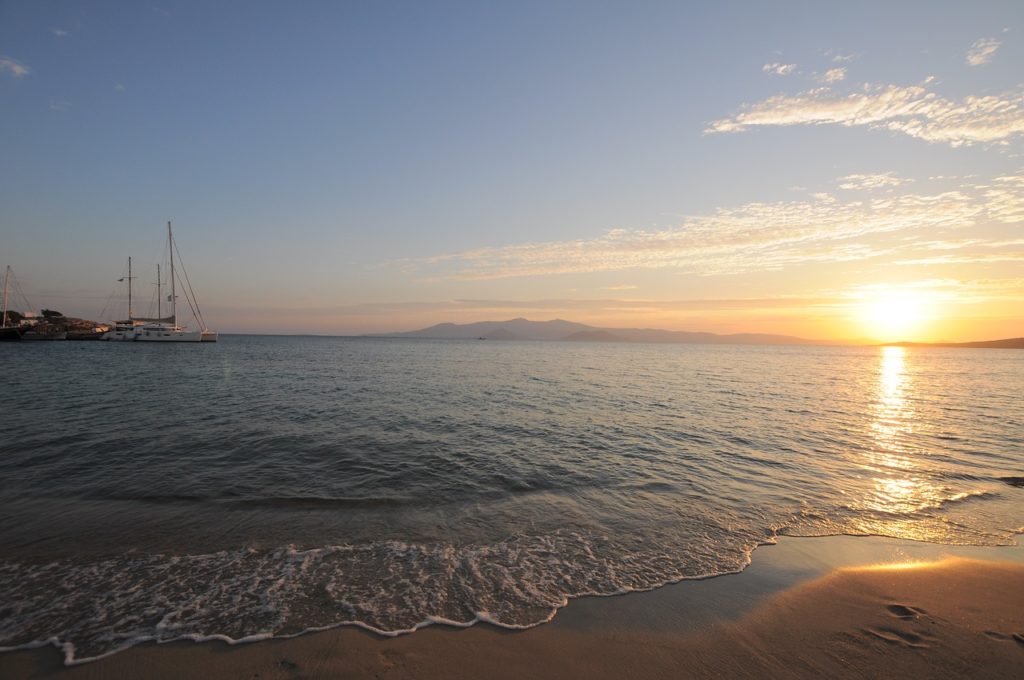 8. Explore Mikri Vigla
Mikri Vigla is a beautiful beach and will mesmerize your travel experience. It's near to the Naxos town and a great place for a day trip. You'll find stunning white sandy beaches, great weather, and perfect sunshine. It's also an ideal spot for windsurfers and kite-surfers, so visit and explore the beach area; we bet, it's fun!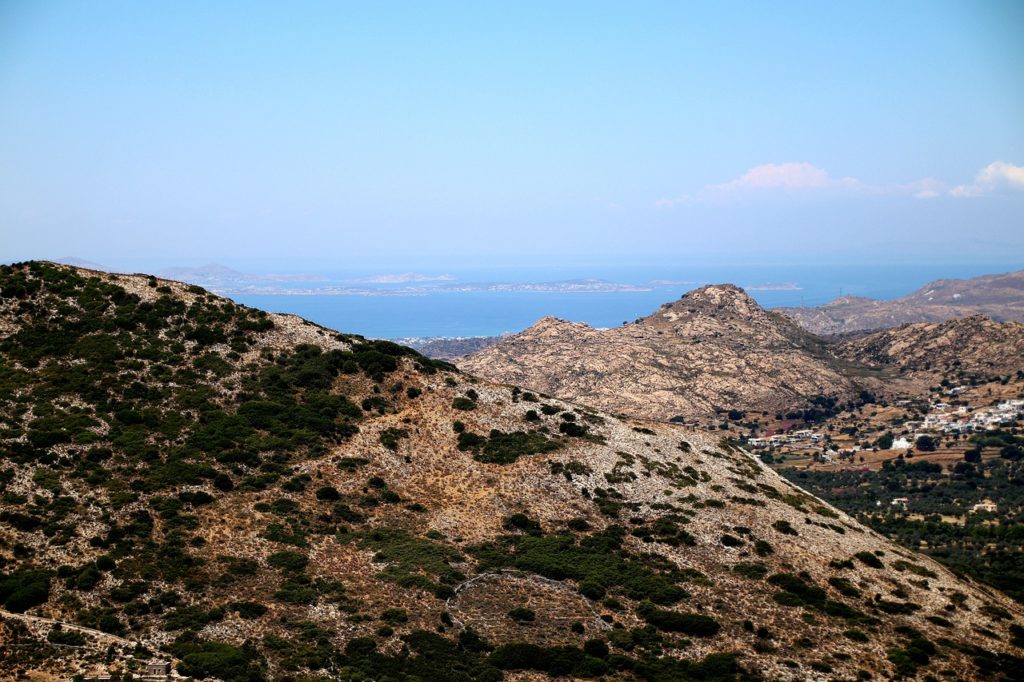 9. Climb Mount Zas
Don't forget, Naxos's natural beauty doesn't cater only to the sand and the sea, but, there're beautiful surrounding landscapes too. Trekking to the top of Mount Zas at over 1000 meters is awe-inspiring! It's one of the most popular and unmissable trails in Naxos, so climb to the summit and enjoy the natural beauty and surrounding views; breathtaking!
10. Visit the Panagia Drosiani Church
The Panagia Drosiani Church is a stunning attraction in Naxos and an excellent place for history lovers and Thrillist alike. It's a 7th-century old Byzantine church that'll remind you of the date backed history. Explore this church with a guided tour and uncover exciting ancient stories.
Final Verdict
The lovely island in Naxos, Greece, will not disappoint you. It's a beautiful place to explore with family; Of course, popular among tourists are day trips from Santorini and Mykonos to this beautiful Gracian Island. What to do after reaching there? We've suggested the list of ten best things to do in Naxos, Greece. If you want to explore all the activities, Click Here!