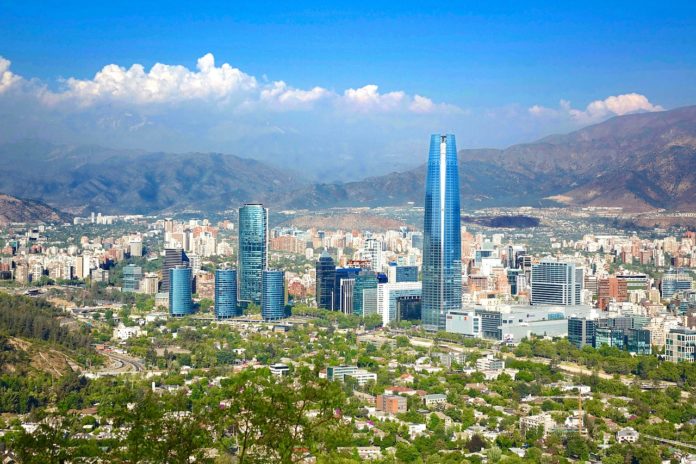 Are you in search of a trendy holiday destination? The world's most beautiful destination, Santiago de Chile is there for your dream holiday. This vibrant capital city has an enriched history and stunning culture. In addition to it, Santiago is a tourist-friendly destination. This city houses a large list of equally diverse attractions. Whether it's an adventure hiking in the Andes or witnessing the Atacama Desert, you need time to explore all of them. Other exciting experiences include the mountain trekking, wine tasting tours and exploring the city's thrilling nightlife. Similarly, there are popular tours and activities for tourists to explore in Santiago. The search could be difficult, but we made it easy for you. Over here is a list of the ten best things to do in Santiago, Chile. In addition to it, we also listed the best tours and activities that goes perfect with Santiago's attractions. So, let's move on and explore Santiago together from the beginning…
Top ten best things to do in Santiago, Chile
1. The Plaza de Armas
Start with a history tour to explore this beautiful Chilean capital city. The Plaza de Armas is a historic square established date backed in 1541. This is a beautiful place to relax and socialize. However, there are tons of historic landmarks surrounding this Square. A few of them are the Royal Court Palace, the Metropolitan Cathedral and others. Walking tour or guided city tours fits best for exploring this historic area. It allows you to learn in details about this place.
2. Take a city tour
A city tour gives you an overview of this great city. You will learn in details about the important landmarks in Santiago. Moreover, this is a guided tour where you get a local tour guide explaining you a lot about the city. You can also enjoy shopping and eating around as you marvel around through the city.
3. Trek to the top of Santa Lucia Hill
Santa Lucia Hill is an important attraction to explore in Chile. There is a nice park surrounding this hill. It is a great place to sit and relax during any warm afternoon. This hill and park both are having a historical significance. The hill is a part of an extinct volcano which is almost fifteen-million years old. The park also has a beautiful fountain, Neptune Fountain which is located centrally. After reaching the top of the hill, enjoy breathtaking views of the surrounding.
4. Explore the Museums
Santiago will surprise you with so many stunning museums. This capital city of Chile has a bucket-list of beautiful attractions, and these museums stand unique among them. The Museum of National History is a popular museum and an important tourist attraction. It houses a vast collection of important exhibits, and you need time to explore them. In addition to it, visit the Museum of Memory and Human Rights. The exhibits present over here will remind you about victims of human rights violations. They were brutally killed during the reign of Augusto Pinochet.
5. Central Market
Central Market is a bustling place in Santiago. If you are a seafood lover, this is the place for you to visit. This historic market started its operation in 1872. Since then it became a mecca for all seafood lovers searching for fresh crab or clams. You will find vendors, restaurants and cafes all over the place. Take a guided tour and explore this area as it ranks high in the list of Santiago's popular tourist attractions.
6. The National Museum of Fine Arts
The National Museum of Fine Arts is a beautiful art museum in Santiago. This museum was build in 1910. It contains a huge collection of important paintings and artifacts. This is also another popular tourist attraction in Santiago and remains crowded. So, book a tour or get ticketing done online to visit and explore this Museum.
7. Wine Tasting Tour
Wine Tasting Tour is an exciting thing to do in Santiago. This city is famous for its vineyards. A wine tasting tour gives you a unique opportunity to see some popular vineyard. In addition to it, taste some handcrafted wines. Also, learn the history of these wineries and the way they became famous.
8. Enjoy a traditional show in the Municipal Theatre
Santiago has an impressive performing art scene. The Municipal Theatre is an ideal venue to visit and see a traditional cultural show. Once you visit their website, you will find a list of shows along with their timings. So, make a booking online in advance and save time.

9. Sky Costanera
There is no doubt about the beauty of Santiago. When you view this city from the top, it gives a stunning experience. Sky Costanera is an observatory located on top of three-hundred meters. This is also Latin America's highest observatory deck. From here you get a marvelous view of the city and its surrounding areas.
10. La Moneda Palace
Chile's capital is full of important buildings. La Moneda Palace is one of them. This beautiful building is the official residence of the country's president. The famous Italian Architect, Joaquin Toesca designed this heritage building date backed in the 17th century. You can visit this palace and marvel around to understand its grandeur and magnificence.
Wrapping it up…
The world has a list of beautiful places to explore. Undoubtedly, Santiago's name tops the list. This is a marvelous destination with stunning natural beauty, historic landmarks and thrilling outdoor activities. We have already listed the tours and activities to choose while exploring these attractions, but there are more. Want to know all of them? Click Here!