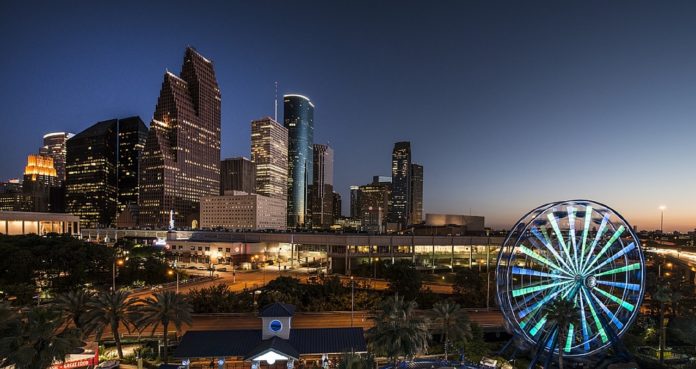 Houston is one of the most popular North American city and a hot-spot tourist destination. Each year millions of tourist are attracted like magnets visiting this beautiful city. You must be wondering why right? The main reason is, Houston houses the Space Center Houston and astronaut training complex for NASA. These are definitely some of the pioneer attractions for people to marvel around. It is not only fun to visit Houston but this city also gives you multiple learning experiences. If you are visiting Houston for the first time, you must be looking around to book the best tours and activities. We have our list for the best tour and activities to make your search easy. So, let us explore the ten best things to see in Houston and find out the perfect tours that go along.
The 10 Best things to see in Houston
1. Museum of Natural Science
Houston is recognized more of a destination where you find so many attractions with regards to science to marvel around. The Museum of Natural Science is definitely one of them. This unique museum holds a vast collection of space station models, skeleton mounts and mineral specimens. It was opened date backed in 1909 and today a popular attraction for kids and adults alike. The grasshopper clock located at the entrance of this beautiful museum attracts kids a lot.
2. Children's Museum
Houston Children's Museum is a beautiful place to visit with your kids. This is one of the most popular kid's attraction and remains crowded with children of all ages. If you visit this museum with your kids, they can learn many hands-on exhibits about science and technology. The interactive exhibits also give them the opportunity to learn about history, culture and more. Your kids can even learn how to apply for jobs or get paychecks using ATM cards in the Market area equipped with various simulation tools. So, visit this exclusive museum designated only for kids to learn and enjoy.
3. Space Center Houston
Space Center Houston is probably the top attraction in the city. It houses over 400 artifacts all from the space flight programs of America. You will be spellbound to marvel around the beautiful collection of this space centre and understand in details about the NASA programs. Guided tours and skip-the-line tickets are the best way to explore this beautiful place and understand how things work behind the scene. You can save time and get detailed information about space research programs.
4. Discovery Green
Discovery Green is a beautiful public park situated in the heart of the city. This greenspace spreads across an area of around 12 acres. You can find here tourists and locals alike strolling around to enjoy the morning fresh air. Various community events like free yoga sessions, etc. are offered over here. You can visit this place and spend an entire day playing on the nice playground and picnicking with your family.
5. Downtown Aquarium
The Downtown Aquarium is truely an aquatic wonderland to explore. These houses more than 200 interesting marine species from around the world. This huge aquarium holds over 500,000 gallons of water and a great place to explore all these unique aquatic exhibits. This is a crowded place so its better if you book Skip-the-line tickets to save time.
6. The Health Museum
The Health Museum is a popular attraction attracting nearly 200,000 visitors each year. This is a great place for the schoolchildren to enjoy interactive educational experience about Science and health. Once you visit this museum, you can find kids experiencing the entire human anatomy with exciting exhibits. This is generally a day trip full of fun, so visit and enjoy.
7. Visit the Fast Track Amusements
The Fast Track Amusements is a centre for complete family entertainment. Over here you can find options to play arcade games, miniature golf and even enjoy racing on go-karts. There are lots of other engaging activities for your kids for a day full of fun. So, visit and explore this place for fun.
8. Museum of Fine Arts
The Museum of Fine Arts is certainly a place for art lovers to visit. The museum holds more than 6000 years old exhibits from various sectors of art. The total collection is over 60,000 works from different continents around the globe. They include works of Gleizes's La Femme, Memling's portrait and other impressive paintings and sculptures. It is important that you book a guided tour and explore these unique exhibits in details.
9. Visit Cockrell Butterfly Center
All of us love seeing colorful Butterfly. Cockrell Butterfly Center gives a unique opportunity to explore the spectacular habitat of a butterfly. You can also find some of the strange arthropods located over here. So visit this place and explore the huge collection of bugs and species. It is definitely a great learning experience equally for kids and the entire family.
10. Explore the Galleria
The Galleria is an ideal place to hang around in Houston. Over here you can find more than 400 premium stores like Valentino, Gucci, Prada, La Perla, etc. You can find beautiful restaurants and many food stalls selling mouthwatering dishes. It is also the largest mall in Texas. Therefore, visit this place and enjoy your way.
Final Verdict
There is no doubt that Houston is a great place to visit and explore. From parks, monuments, science museums and architectural buildings, there are so many things to see in this city. So, make sure you book tours covering all the major destinations. We have suggested the best tours and activities you should go for. If you want you can explore all the available tours and activities.