Wow! It's exciting that you're visiting Antalya. But where is this place? What's there to see? Well, these are obvious questions that'll come in your mind, but don't worry! We'll address them and tell you an exciting story about Antalya. We'll also give a detailed overview of the best tourist Attraction in Antalya.
It's Turkey's most popular tourist destination and a beautiful place to explore. That's great, so let's get an overview of Antalya before we dive into the details. If you're ready to explore tons of fascinating tourist attractions, stunning sightseeing, and enriched historic edifices, Antalya is your ideal destination. Next up: The Old Town of labyrinthine, a treasure trove place of fascinating history and ancient ruins.
You'll also find sugar-granulated white sandy beaches and turquoise sea; irresistible natural beauty, we bet! But what tours and activities to book in order to explore Antalya, are you confused? For the first time visitors, it's, in fact, a daunting task.
Therefore, follow us along as in this article we'll be writing about the ten best tourist Attractions in Antalya. We'll also write about the tours that you've to book in advance for a fantastic holiday experience.
Let's begin the exciting journey of exploring Antalya.
1. Start from the Old Town
The Old Town in Antalya is, in fact, a fascinating place that'll take you behind times. It's a perfect place to walk around and enjoy the cobblestone streets and quaint alleyways. You'll also see beautiful whitewashed mansions that'll remind you of the Ottomans architecture. Nevertheless, there're tons of art galleries, souvenir shops, and boutique hotels to explore.
If you book a guided tour, the local tour guide will bring you in front of the 18th-century Mosque. You'll also discover other interesting ancient ruins of the 19th century. Next up: Roman temple, Byzantine church, and the Tekeli Mehmet Pasa Mosque are the treasure trove attractions to explore.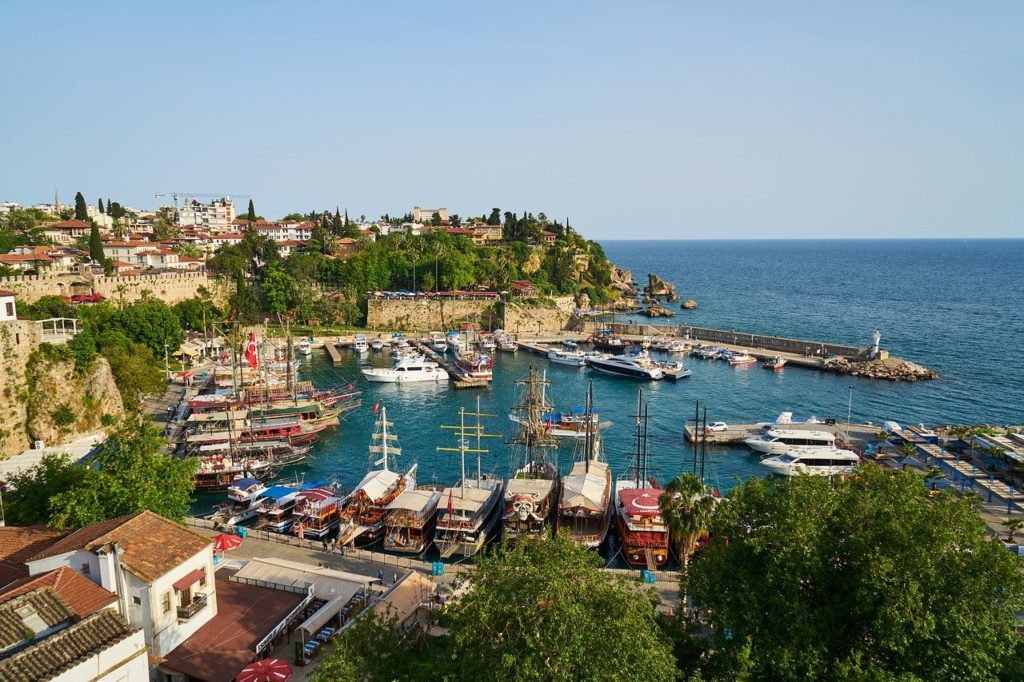 2. Visit the Old Harbor
The Old Harbor in Antalya is a picturesque destination full of boutique bars, cafes, and bazaars. It's also a historical place as, during the 2nd century, it was the main trading point. Today, it's a fantastic destination to socialize, enjoy watching the sunset and explore the surrounding beauty with a boat ride.
3. Explore Antalya Museum
If you want to explore the enriched Turkish history, the Antalya Museum is the ideal place for that. It's a popular museum where you'll find tons of dazzling exhibits from the Bronze Age to Byzantium. Of course, you've to book a guided tour as the local guide will give you interesting historical insights.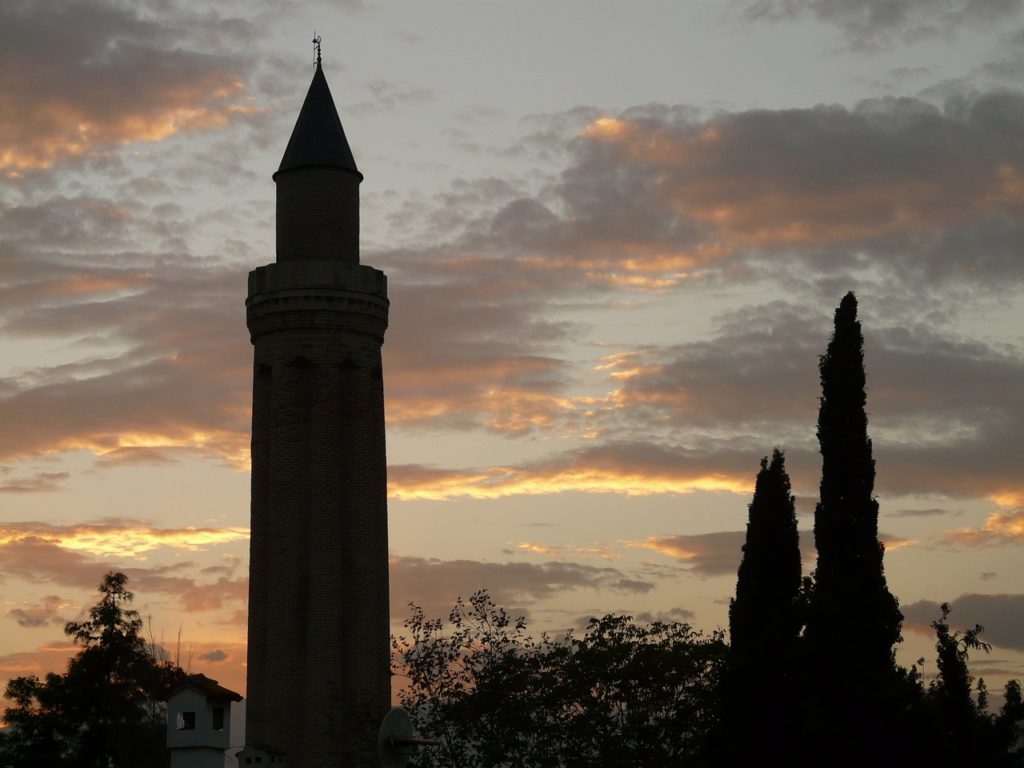 4. Visit Yivli Minare
The most remarkable landmark in Antalya is this beautiful minaret, the Yivli Minare. It's a magnificent 14th-century building with pieces of architectural brilliance. Surrounding this building, you'll find the Ottoman-era clock tower, awe-inspiring.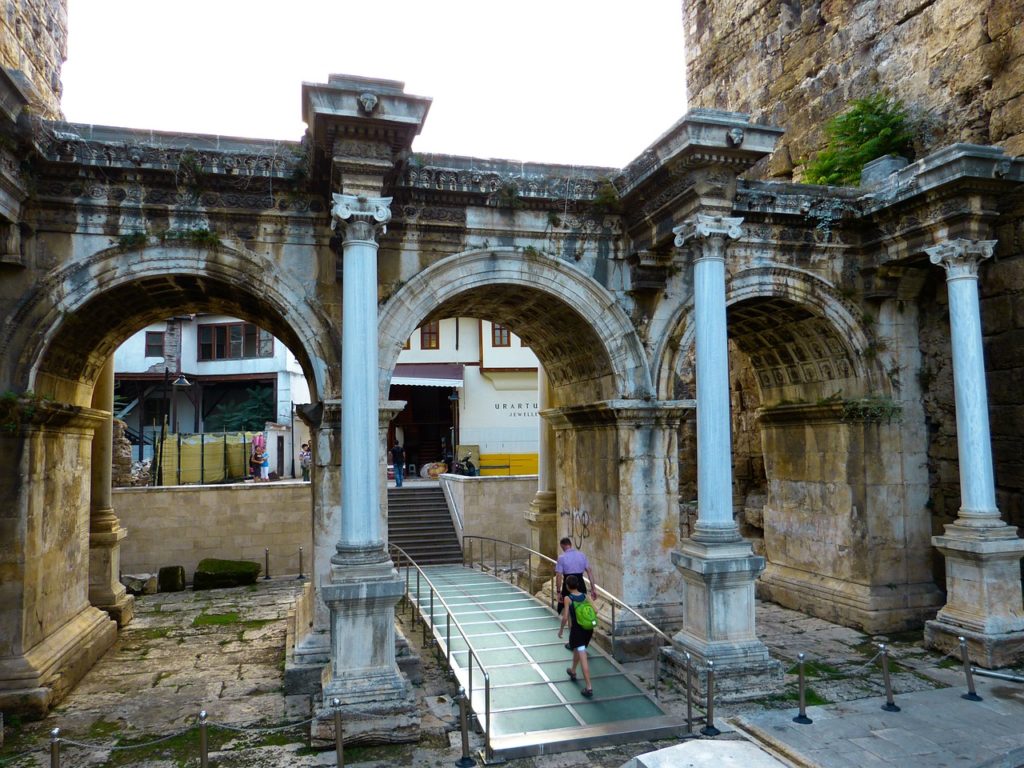 5. Hadrian's Gate
The Hadrian's Gate is a preserved Roman architecture, dated back to AD 130. It's a brilliant marble gateway with splendid sculptural decorations. In addition to it, you'll also see stunning preserved carvings on its ceilings. Of course, book a guided tour and visit this place, you'll not regret it!
6. Visit Hidirlik Kalesi or the Roman Fortress
Antalya's attractions will keep on surprising you; the Roman Fortress is yet another name on the bucket list and your next stop-over point. It's a tall free-standing tower of the second century, overlooking the old harbor, simply awe-inspiring. Centuries ago, it was functioning as the lighthouse, but, today it's a famous sunset-spotting location in Antalya. There's a stunning park surrounding and an excellent place to enjoy breathtaking panoramic views.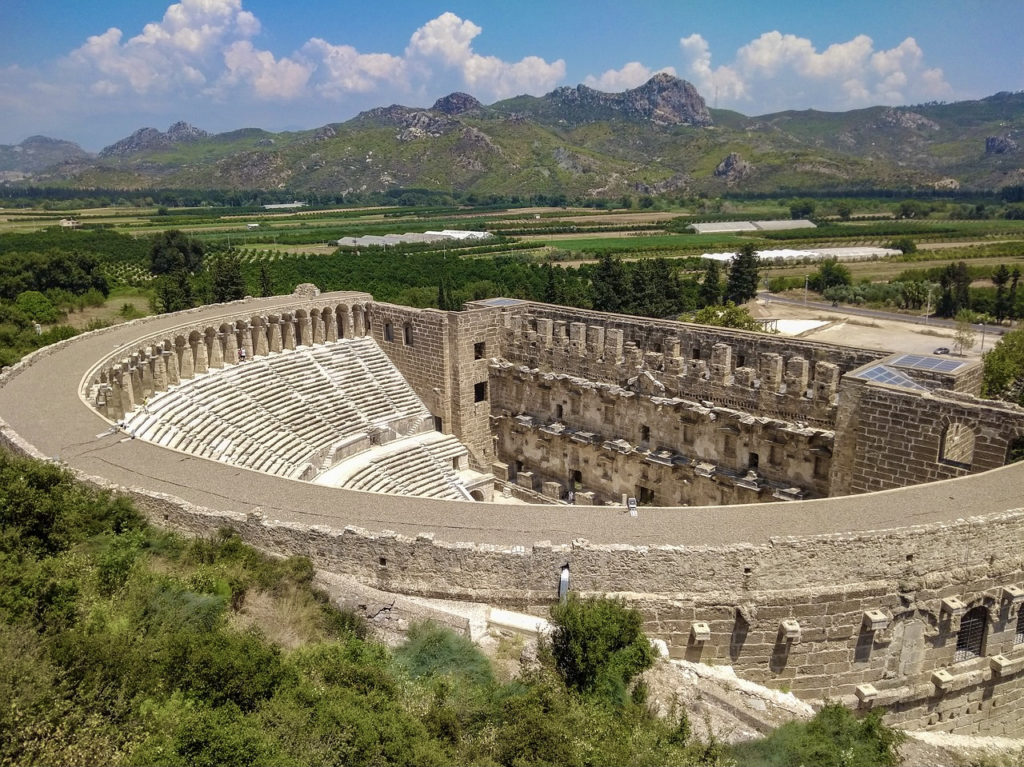 7. Aspendos
The next location to visit is Aspendos, which is around fifty kilometers east of the town. It's an excellent spot to locate some of the ancient Roman architectures. You'll find the remains of an ancient Roman amphitheater or the Colosseum. It's one of Turkey's best-preserved ancient sites and, of course, a popular tourist attraction. With a guided tour, you'll be exploring it as well as the surrounding attractions, Perge and Manavgat Waterfalls, two of the unmissable natural attractions.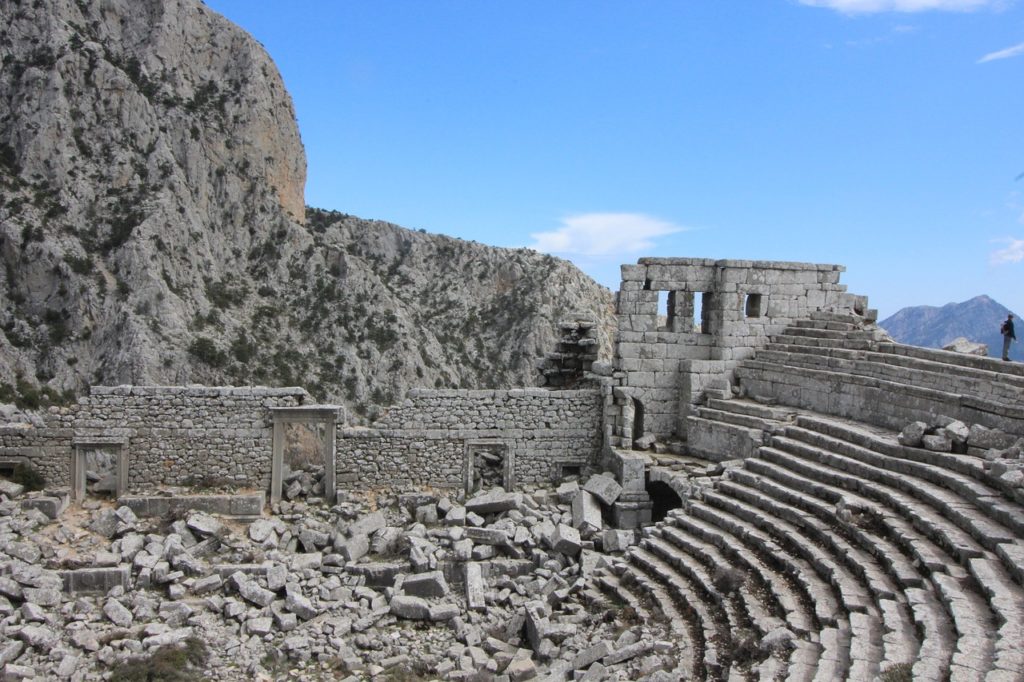 8. Termessos
Take a day trip and travel around 34 kilometers to the north of Antalya, why? You'll get an opportunity to explore another splendid Roman archeological site. It's the preserved remains of an ancient city, and you need time to explore it. The remains include colonnaded street, upper agora, and even a theater. So, don't miss this outstanding attraction; Of course, book a guided tour and have the best experiences.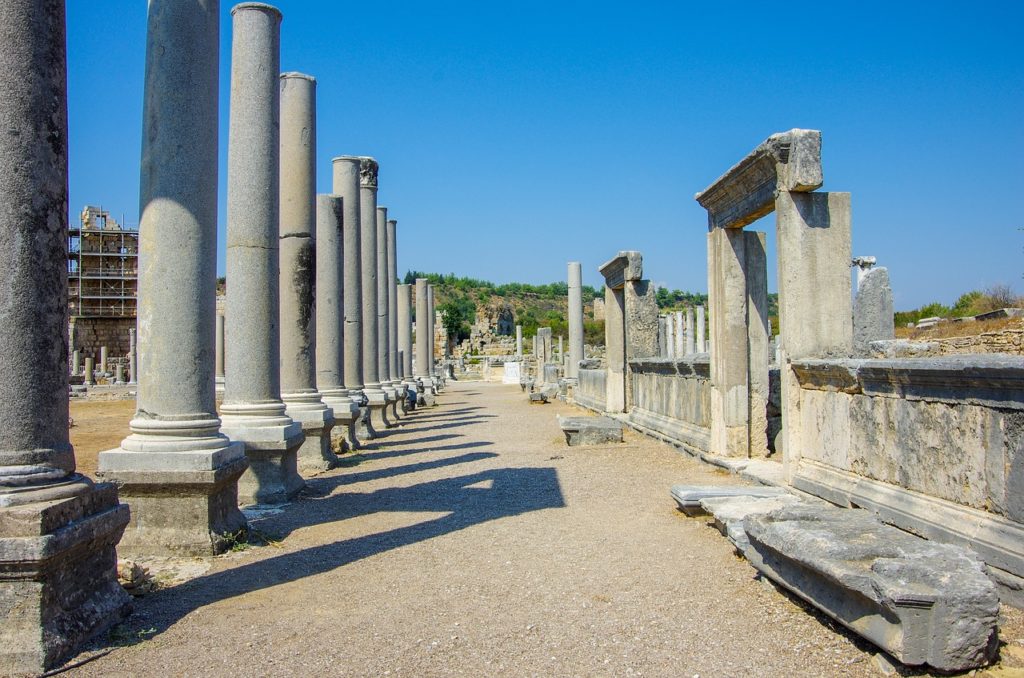 9. Perge
Your next attraction in Antalya is the ancient site of Perge. Centuries ago, it was the ancient capital city of Pamphylia. The Greeks and the Romans were the first settlers inhabiting this place. You'll find these ruins located around 17 kilometers from Antalya. Remarkable attractions: Hellenistic Gate, The Great Roman baths, and Acropolis; merely awe-inspiring.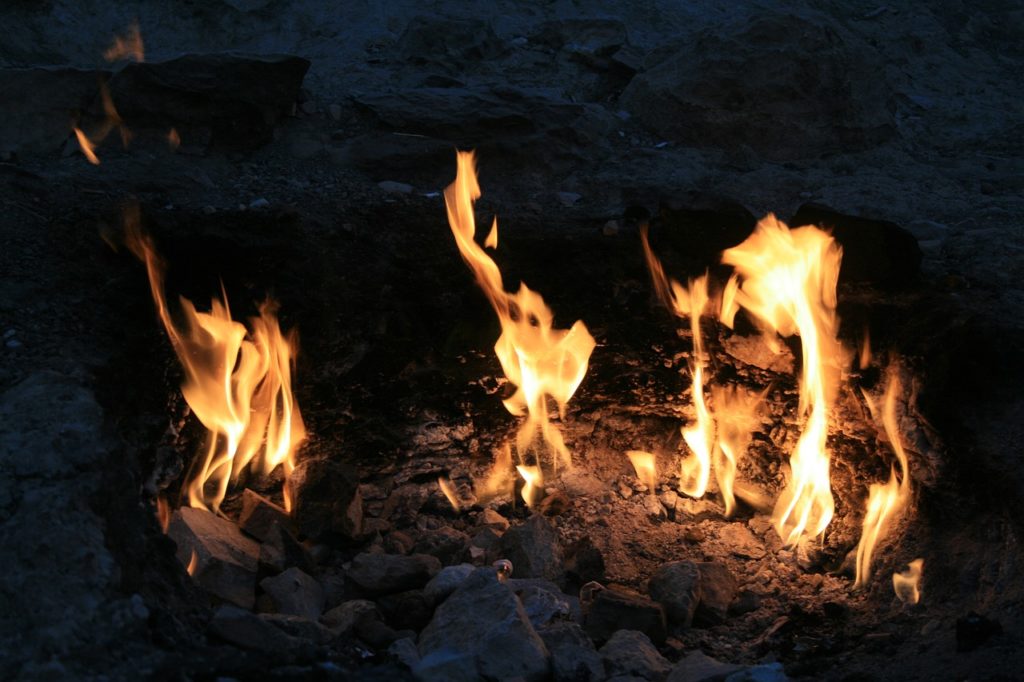 10. Visit the Olympos and the Chimaera
If you want to enjoy and see the lively side of Antalya, a stunning place full of young crowds and chill vibes, it's the backpacker's ideal destination, why? Remarkable nightlife, options to chill out on the beach, and stunning tourist resorts. So, visit this place and enjoy a beach holiday in Turkey. However, the Chimaera is another major highlight of this place. It's an eternal flame that flickers naturally from top of a rocky cliff, breathtaking.
Summing Up
When you visit Antalya, there're high chances that you'll need assistance to prepare a land travel itinerary. That's what we've done it for you. Follow this article and explore these ten best tourist Attractions in Antalya; we bet you'll never regret it!
Furthermore, if you want to explore all the tours and activities, Click Here!