Solo Traveling simply means exploring the world alone. It is a rewarding journey with new challenges and unforgettable experiences. Many people around the world prefer traveling solo as they find it convenient and interesting. Destinations offering easy transportation, lots of activities, staying on budget and safety are ideal for Solo Traveling. It is therefore important to identify those destinations prior to travel. Are you curious to know what makes solo traveling so popular? Let us quickly capture some of the top advantages of traveling solo before we dive into knowing about the best destinations. Who knows, you could be the next solo traveler!
Top 10 advantages that make solo traveling be a rewarding experience
Be your own boss and take your own decisions remaining completely selfish. It means there is no one to stop you from let's say spending endless hours inside museums or go for any challenging trek.
Meeting new people and making new friends is another unique advantage of traveling solo.
Spend time in reading books and enhance your knowledge as you are traveling alone without any group. There is no disturbance and you remain free to read your heart's content.
Give time and know yourself in a better way while you travel solo. You might suddenly discover you are a great cook after joining a cooking class during your solo traveling journey.
Face challenges and solve the problems by yourself when you travel solo.
Learn new languages and that's the best gift you get when you travel solo.
Get more confidence when you face new challenges and solve them during your solo traveling experience.
Solo traveling takes you out from any comfort zone as you dare to do challenging tasks. Imagine you are hiking to the top of Table Mountain or camping inside any forest.
Do crazy things and take part in adventure activities as there is no one to stop you.
Travel on a budget and save a lot of money. You may prefer walking down the streets of London exploring the great city instead of riding the tube. It's awesome as a solo traveler as you saved a lot of traveling expense.
Do you still want to know how can solo traveling be a rewarding experience? The experience gets more rewarding when you choose the correct solo traveling destination and travel. Over here are some of the best solo traveling destinations ideal for all solo travelers.
The 10 best solo traveling destinations
The USA
The United States of America is definitely one of the top tourist destinations in the world, but it's a preferred destination for solo travelers too. The list of attractions and things to do are endless in the USA. From adventure sports, hiking, city escape, great food and nightlife everything comes under one bucket list when you travel to the USA. New York, Los Angeles, Chicago, Phoenix, etc. all these US cities stand apart from each other with countless attractions welcome a massive number of visitors. After all, who doesn't want to see the Grand Canyon, Niagara Falls, Statue of Liberty, the White House or stay at the Walt Disney World Resort?
Top 5 US cities best for solo traveling
England
History, culture, city life, food and nice weather are all that makes traveling to England great. London is one of the most visited cities by any solo traveler as there are over 100 things to see and do. Many of London's attractions are even without any entry ticket. Visiting England and exploring all the attractions remains a unique experience. Other things that a solo traveler looks for are budget staying, language and food. England offers all of these for which it remains as one of the top solo traveling destinations. Top attractions are Tower of London, Westminster Abbey, Kew Gardens, Chester Zoo and the British Museum.
Top 5 UK cities best for solo traveling
Spain
Spain is an amazing place to visit for solo traveling and remains as one of the top Solo traveling destinations. Each of the cities in Spain is completely submerged in a vibrant culture. There are many beautiful places you can visit once you travel to Spain. Some of the top attractions in Spain are The Alhambra and Generalife Gardens, Barcelona's Sagrada Familia, The Great Mosque of Cordoba, The Prado and Paseo del Artes, Madrid and Guggenheim Museum, Bilbao. Spanish food is world famous and there are so many varieties. Spain also ranks among the safest country to visit. All these factors make Spain one of the best solo traveling destinations.
Top 5 cities in Spain
Australia
Australia is often called as the heaven for backpacking and solo traveling as there are so many unique experiences. In Australia, you find budget-friendly places to stay, stunning beaches, great diving spots and amazing food. Many solo travelers prefer to work abroad, and Australia is an ideal place for that too. There are many beautiful cities in Australia and each one is equally famous.
Top 5 cities in Australia
Italy
Discover the best of history and ancient architectures when you plan to visit Italy. There is no doubt that Italy remains as one of the top solo traveling destinations. Cities like Rome are famous for its ancient monuments and architecture, whereas, in Venice, you find the best romantic atmosphere. Colosseum, Pompeii, Leaning Tower of Pisa, Lake Como, and St. Mark's Basilica is some of the major tourist's attractions in Italy.
Top 5 cities in Italy
Iceland
Iceland is one of the safest and peaceful countries in the world to travel and therefore preferred by Solo travelers. The country has excellent air connectivity with all the major airports across the globe. You can further book a car and tour packages to explore breathtaking natural wonders like the Gullfoss waterfall, Strokkur geyser, Thingvellir National Park, and the Blue Lagoon, etc. Traveling to Iceland remains worry-free as it's easy to navigate inside the country to visit the different tourist's attractions.
Kyoto
Japan is one of the safest countries to travel and therefore preferred by Solo Travelers. Kyoto is one of the beautiful cities in Japan with many unique attractions. The Kinkaku-Ji Temple which is a Buddhist temple is one of the major tourist attractions. The top two floors of the temple are covered with gold leaf, something unique to see. The Fushimi Inari Taisha Shrine is another important time to explore when you travel to Japan. Food is reasonably priced, and you can get around Japan using the Japan Rail Pass that remains safe and economical too.
Ireland
Solo travelers prefer Ireland as it offers a unique European experience. There are many beautiful tourist's attractions and Pubs in Ireland to spend a great time. Traveling remains absolutely safe and secure too.
Maui
Maui is an incredible tropical Island with some stunning places to hang around. Snorkeling, ziplining or mountain biking, etc. are some of the adventure sports you can take part. There are many stunning beaches for all incredible beach activities. The locals are nice, friendly and helpful too.
Costa Rica
People call Costa Rica as a nature lover's paradise because of the lush green rainforests, incredible beaches, and abundant wildlife. English is widely spoken in Costa Rica and its one of the safest countries in Central America. Santa Teresa is the famous beach destination with a warm temperature and unspoiled beaches perfect for sunbathing, surfing and other beach activities. Solo travelers, therefore, find Costa Rica an all-around gateway destination.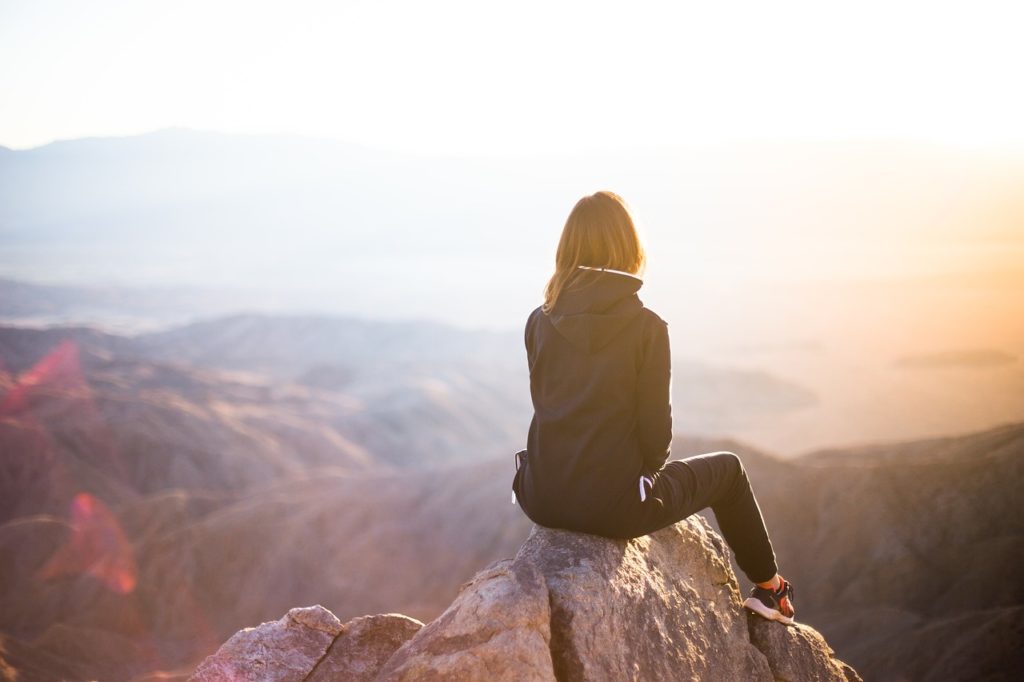 Conclusion
The list of the top solo traveling destination is large and it remains a daunting shortlisting the top destinations. Solo traveling is actually a rewarding journey because of so many learning opportunities. If you are keen to go for solo traveling, stick to this list of the best solo traveling destination for some unique experiences.