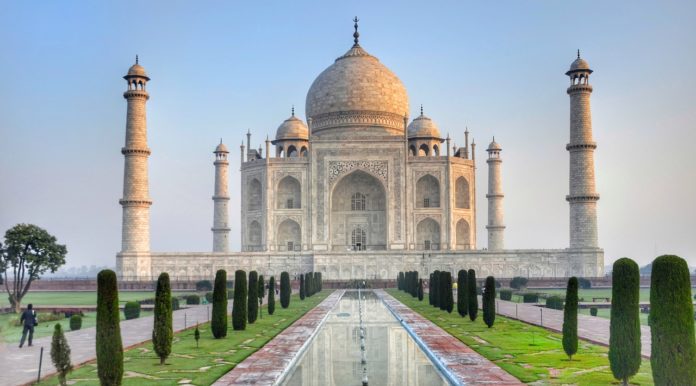 India remains the land of wonders! There are so many multicultural people with diversified ethnic groups, religion, language and food living together in India. With a population of over 1.33 billion, India ranks second after China. There are over 29 states in India with massive diversification in the land masses and geography. At some places, you experience excessive temperature where at other places you find snowcapped mountains. Some cities are legendary for their beaches while some for their ancient architectures. Delhi remains the capital city of India blessed with many remarkable monuments and historical wonders. The Tourism Industry in India is ever booming and attracts over 9 million foreign travelers each year. Other than historical monuments and temples, there are some ultimate romantic hiatus. A romantic Gateway to India undoubtedly remains a popular choice for many travelers. Over here we are discussing the top destinations in India.
Top 5 destinations in India
Goa – The Romantic gateway
This unique state in India is a Paradise for Romance. You find the fusion of European and Indian culture in Goa because of the Portuguese rule. Goa is often compared with Las Vegas because of the liberal culture. There are options for unlimited enjoyment, party, nightclubs and beaches at Goa. The loveliest beaches in India are also in Goa. Beach destinations inevitably convey a passionate feeling and Goa remains no exception. The balmy shore, fiery glasses of feni and electrifying nightlife give you the best coastal retreat. Goa offers an amazing romantic gateway experience in India. Below are a few of the most pleasing romantic things to do in Goa.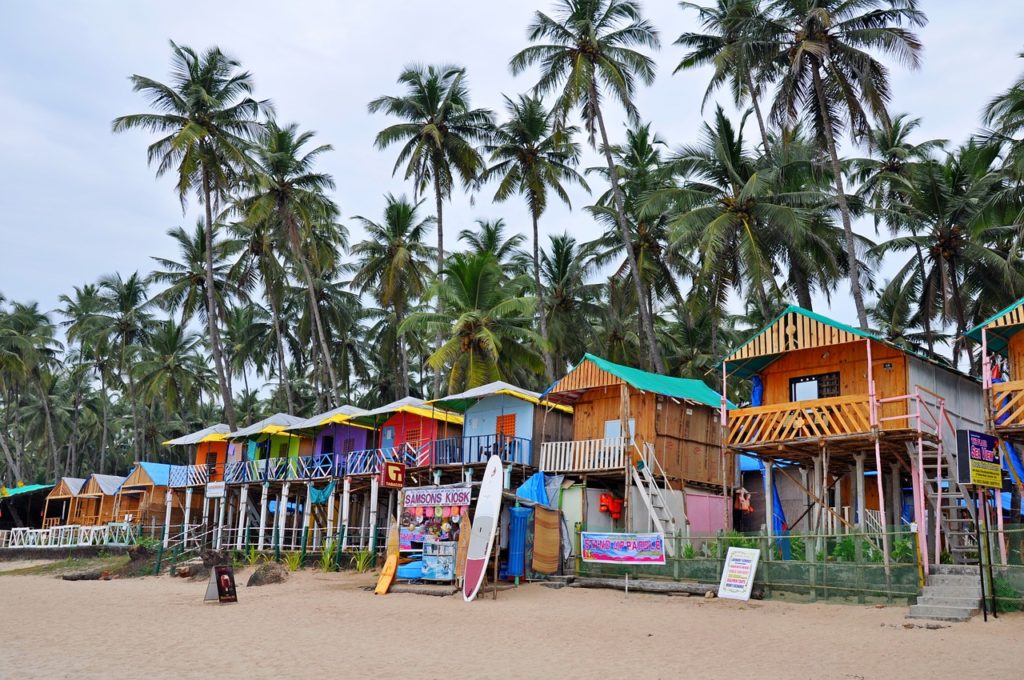 Best romantic things to do in Goa:
Go for exclusive sea fishing with your beloved. Find more details here.
Explore the mesmerizing beaches of North Goa. Click here for more details.
Enjoy the amazing sunset view from Fort Chapora
Go for Kayaking on river Nerul. Get the experience here.
Enjoy snorkeling. Click here to know more.
Agra – The city of Love
Agra is famous for the Taj Mahal a symbol of love built by the Mughals during the 17th century. The Taj Mahal is also recorded as the new seven-wonders of the World and a UNESCO World Heritage Site. Emperor Shah Jahan erects this iconic monument in the memory of his beloved wife Mumtaz in 1565 AD. Standing in front of Taj Mahal and enjoying its majestic beauty gives a romantic feeling. This stunning monument beholds many mysteries and fascinating facts with it. Few of them are discussed over here.
Interesting Facts about Taj Mahal
22,000 labors got involved for building the Taj Mahal.
It took 17 years to complete this brilliant architecture.
It is believed that over 1,000 elephants were required to carry the construction materials.
The white granite marbles say to change its hue at many times of the day. Morning it looks pinkish, Evenings milky-white and during the night it looks golden.
Visit Agra and take photos with this majestic monument at the backdrop which definitely remains a lifetime experience. In case if you have time, visit Taj Mahal on a full moon night. You might not believe how gorgeous The Taj Mahal looks when the Moonlight falls on the building.
Visit Munnar in Kerala
The state of Kerala in India is a beautiful place to visit for its mountains, lakes and coffee plantations. There is an absolute green environment in this Indian State. Munnar is a small hill-station in Kerala that facilitates all kind of luxury stay and enjoyment. This is also the coldest part in Kerala. At Munnar, you can find some amazing waterfalls and mesmerizing green scenic beauty. Munnar is easily accessible by road and from Cochin International Airport it takes around 4 hour's drive. Spa treatment and herbal message are some of the popular things to do in Munnar.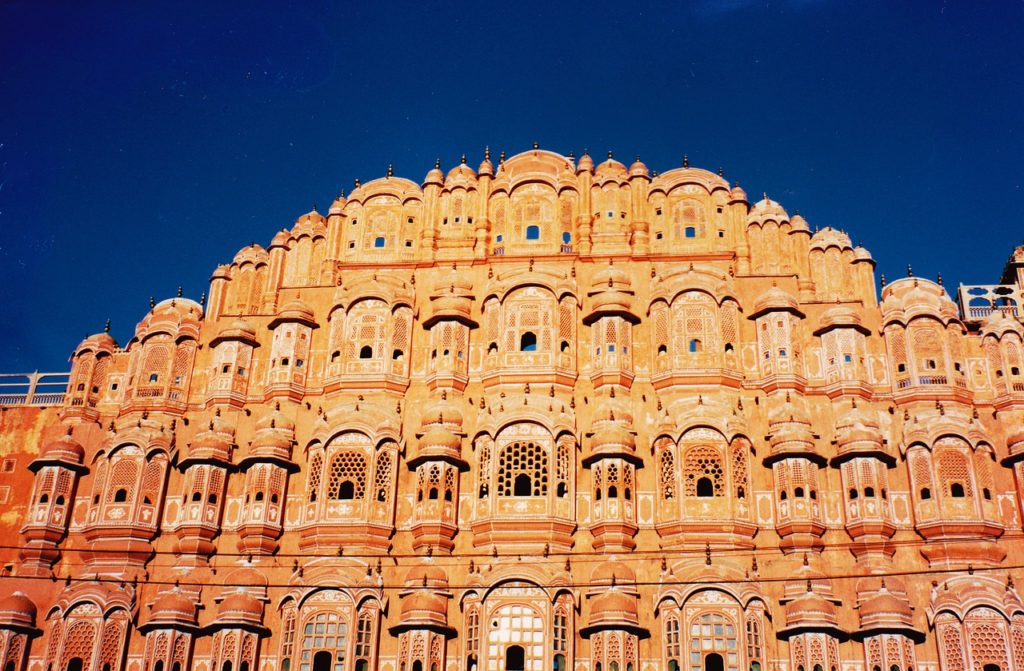 Explore the city of Jaipur
The pink city of Jaipur is a majestic place to visit in India. It is in the state of Rajasthan which has the largest number of forts and historic remains. If you travel along the old city of Jaipur, you find the entire city painted in pink color. The old forts and monuments of Jaipur have many historic fairy tales date back from centuries. The major attractions of the Jaipur City are – Amber Fort and Palace, City Palace, Hawa Mahal Palace, Jantar Mantar Observatory and Jaigarh Fort.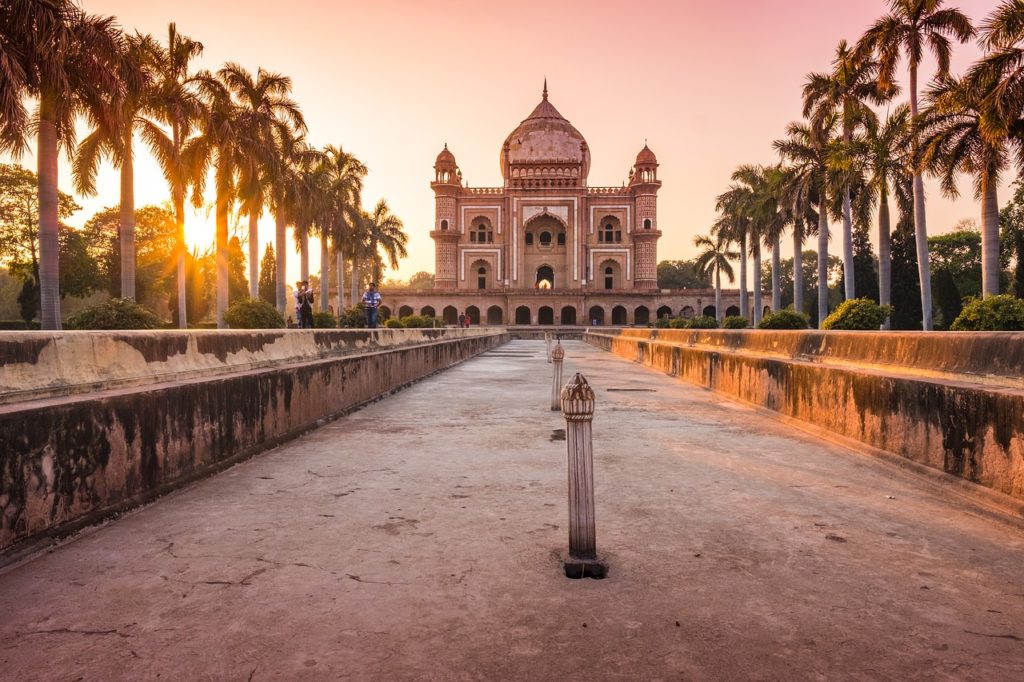 The Capital City of India, Delhi
Delhi is the cosmopolitan capital of India. Delhi has a rich history date back from ancient time. You can find here many forts, buildings and places of historic importance. You can taste some of the amazing cuisines at Delhi. The Mughals invented "Biriyani" remains a special food to taste during your visit to Delhi. Important places to see in Delhi are – Red Fort, Maja Masjid, Swaminarayan Akshardham, Humayun's Tomb, Lodhi gardens, Qutab Minar, India Gate, Lotus temple. This northern part of India has many fascinating places to visit. Delhi remains an ideal location from where you can book a cab and start exploring.
Final Comments
India is massive with many states and union territories. There are great variations in history, culture and food found in India. India is also a colorful country with cultural diversity. It remains a great experience traveling to India and be a part of this great culture. Every Indian state is beautiful, and it has attractions for the tourists. It is always a great idea to visit India and spend time. All Indian destinations are great, and few among the top destinations are discussed over here. If you are visiting India, do the plan a longer holiday as the bucket list for the top destination in India is large. If you have in your mind any other place to visit in India, Click here to choose.