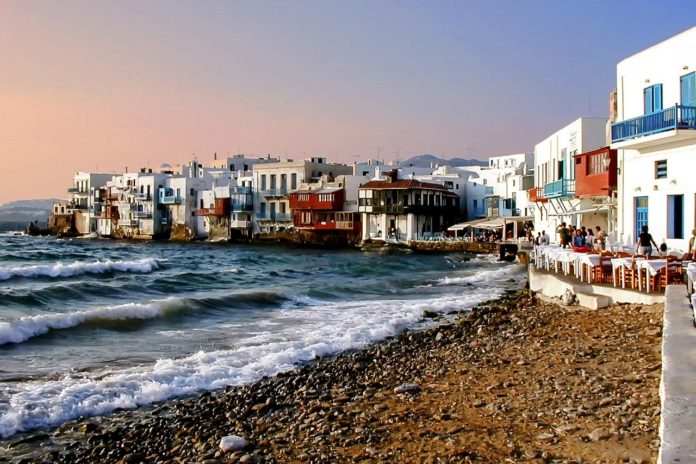 Wow! Amazingly, you're planning to visit one of the most popular Greek Islands, and that's Mykonos. Holidays in Mykonos means having some luxurious experiences like sunbathing on yachts or enjoying the pristine sand of the paradisaical beaches. It is one of the most beautiful Aegean islands with a fun-loving and cosmopolitan atmosphere.
In Mykonos, you'll find vibrant and young crowds from around the world. It makes a stunning atmosphere to marvel around and enjoy with your family. Next Up: Mykonos Town – A fashionable city where you'll see pure white houses, cobblestone streets, beautiful rolling windmills, and even historic ruins.
Of course, you've to list down the top activities to do there. Don't worry, and we'll do that for you. In this article, we'll tell you about exciting ways to spend the holidays in Mykonos. We'll also tell you about the top activities to do and the best tours to book likewise.
Let us now learn about the ten best things to do in Mykonos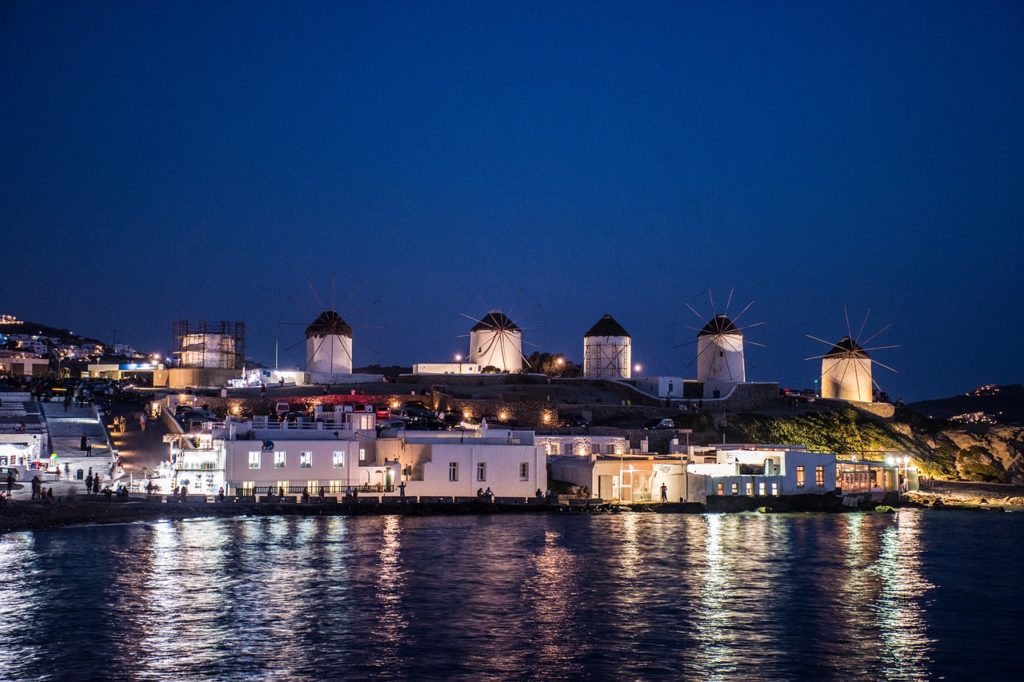 1. View the beautiful Mykonos Windmills
As soon as you land in Mykonos, you'll see the beautiful white Windmills rolling around its blades. These are build date backed in the 16th century to catch the northern winds and mill grans; Mykonos most photographed sites. Of course, you can't miss the opportunity to take beautiful pictures with the windmill and clear blue sea at the backdrop. Walking tours are popular among tourists, and that's the best way to explore the place.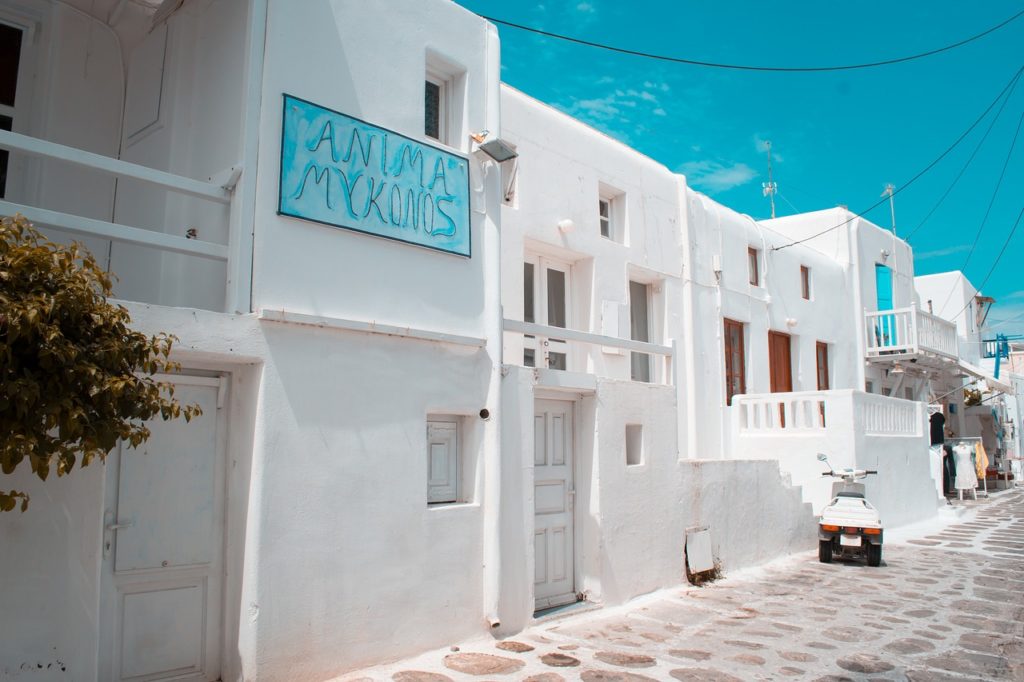 2. Marvel around Matogianni Street
Mykonos Town is an exciting place to explore. Walk around its cobblestone streets lined up with souvenir shops, boutiques, and fashionable jewelry stores. You'll also find international brand shops like Sephora and Lacoste selling branded items. Once you are tired after walking and feel hungry, sit at any tavernas to enjoy a bite on the go. Also, it's the place in Mykonos to enjoy a thrilling nightlife. A guided tour to this place will help you to marvel around and explore the area.
3. Visit Delos
Are you a History Lover visiting Mykonos? Great news for you too! Over here, you'll find an old and treasured archaeological site, the Island of Delos, a UNESCO World Heritage Site. According to ancient Greek mythology, it is the birthplace of Apollo and Artemis, the twin Greek Gods. These historic ruins are from the 7th century, and you'll love discovering around a treasure-trove of historical information. Of course, a local guide is what you need, and our Guided suggested tour to Delos will solve your purpose.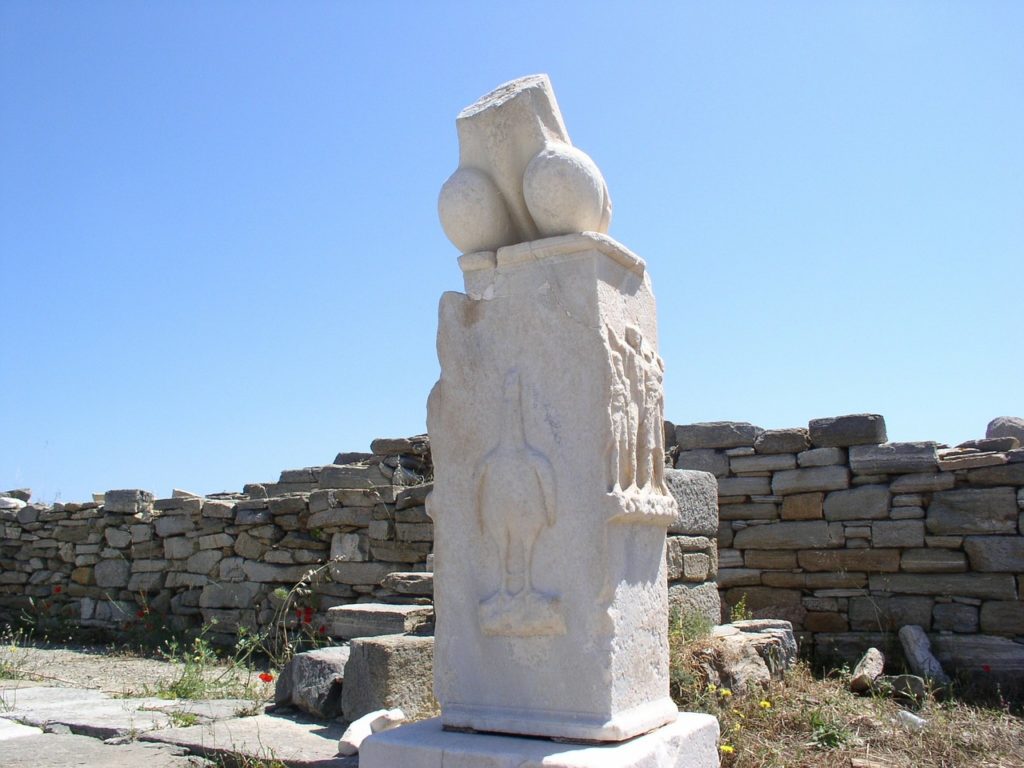 4. Delos Archaeological Museum
Delos Archaeological Museum is an exciting place to visit in Mykonos. It was inaugurated date backed in 1904, where you'll find ancient archeological remains. Over here, you'll find preserved ceramic sculptures of those more than 3,500 years old. Also, marvel around 1st-century and 2nd-century ancient archaeological remains. These are stunning pieces of historic edifices, and it's essential to book a guided tour to learn in detail about them.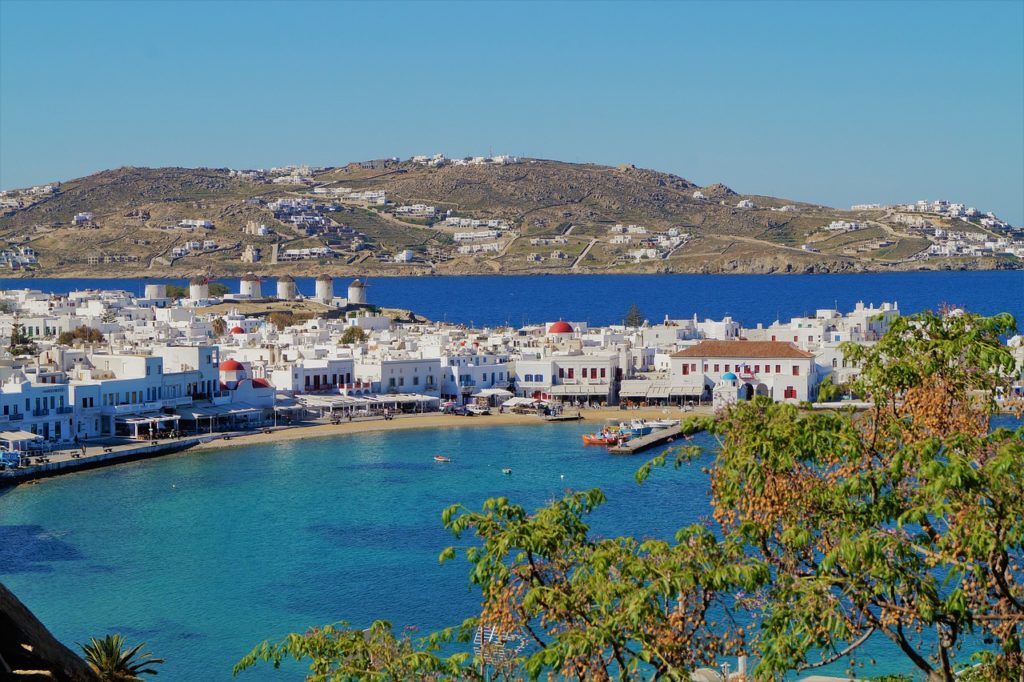 5. Take a tour of the Little Venice
Most of you must have visited Venice, the floating city. Whether you have or haven't, you'll enjoy this exciting place in Mykonos, the Little Venice. It's a gorgeous place with brilliant car-free alleyways, white pained houses and of course floating restaurants and buildings. You'll love to see these waterside buildings with beautiful blue and green painted balconies. It is a place to enjoy one of the best sunset views in Mykonos. What's next? You'll find lined up cafes, so grab a chair, order a hot coffee, and enjoy the beautiful surrounding views.
6. Visit the Church of Panagia Paraportiani
A tour to Mykonos will continuously surprise you. Over here, you'll find the 15th century beautiful Church of Panagia Paraportiani; it's a wonder to marvel around. It is a group of five churches, the height being the church of the Virgin Mary. So, it's a fantastic place that'll wonder you, we bet! Don't forget your camera as there's plenty of photo opportunities around.
7. Explore the Rarity Gallery
Good news for Art lovers visiting Mykonos! Over here, you'll find the beautiful Rarity Gallery, a treasure destination for art lovers. It's a big art gallery housing sculptures, paintings, photography, and other brilliant and stunning pieces of artwork. So, explore this place with a guided tour and enjoy your day in Mykonos.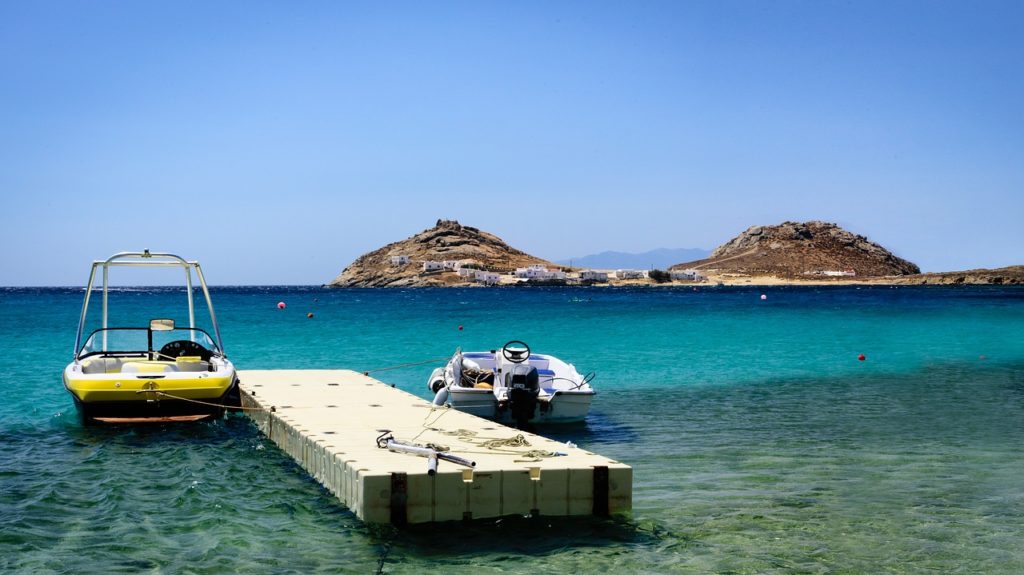 8. Agios Sostis Beach
How can you leave Mykonos without exploring its beaches? The Agios Sostis Beach is one of the best pristine beaches to explore in Mykonos. It's a fantastic place to relax and explore around with family. You'll find stunning beachfront bars, sun-beds, and of course, pristine water around. So, visit over here and enjoy the place.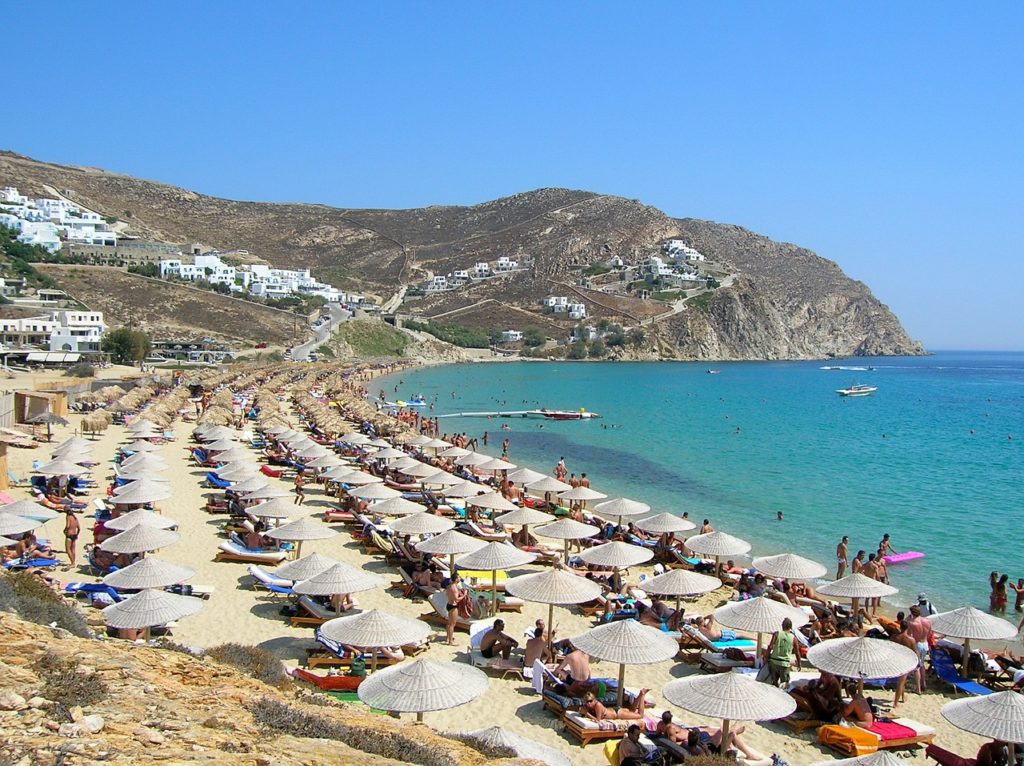 9. Elia Beach
Elia Beach is another beautiful beach in Mykonos, and of course, one of it's hidden gems. It is also the Island's longest beach covered by the stunning golden sand bed. Of course, one of the overcrowded beaches you'll find over here, but, for sure, you can't miss it!
10. Enjoy Scuba Diving
Do you want to discover and feel the real thrill about Scuba Diving? Try PADI Discover Scuba Diving and have a fascinating experience of your life. There's cold seawater all over, and it's excellent if you learn diving, an unmissable beach activity to do during your visit to Mykonos. But book early and enjoy early bird discounts!
Summing it up
Well, you're exploring an island, so, sea and sand are the two best experiences to enjoy. However, this Grecian Island of Mykonos will give you skills more than your expectations. From historical sites to natural wonders, Mykonos has everything to fascinate every traveler. What's your opinion?