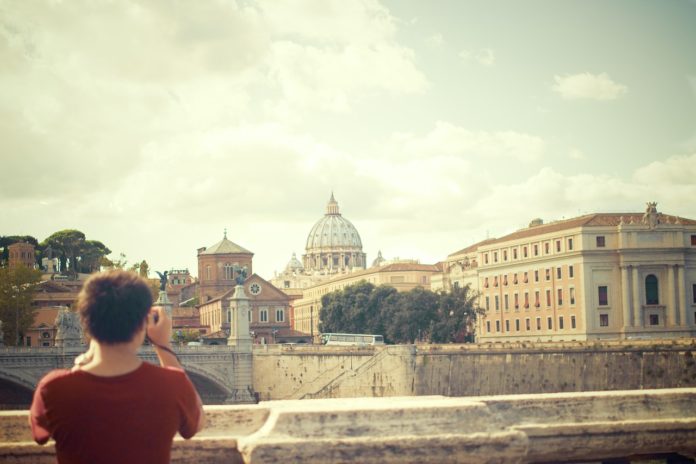 No, it's impossible! Ohh, after reading the subject line of this article, you must be thinking that it's impossible to explore the Vatican city from home, correct? If you're thinking alike, it's partially right, why? You've got an option to learn about the world's smallest country sitting from home, how? It's easy. You've to book the Vatican and Sistine Chapel Virtual Tour with Licensed Guide; the tour guide will take you around for a breathtaking and unforgettable experience, and we bet that!
Do you know where's it is and why it's a tourist hotspot?
Indeed, Vatican City is a treasure trove destination. It attracts millions of explorers from around the world like a magnet. Once you're exploring Rome, you're bound to explore the grandeur of this place; Yes, the tour to Vatican City is an unmissable part of your Roman Itinerary. But, what's there to see and what's so stunning?
Interesting Facts: The world's only country with less than a thousand residents; it's unbelievable, but it's a fact! Indeed, it's the Catholic Pope's home since the 14th century. You'll also be surprised to know that the Vatican City officially gained independence date back in 1929. And what else? Humm, there's a lot to tell!
Let's learn more about this world's tiniest country and explore its remarkable history and date-back culture.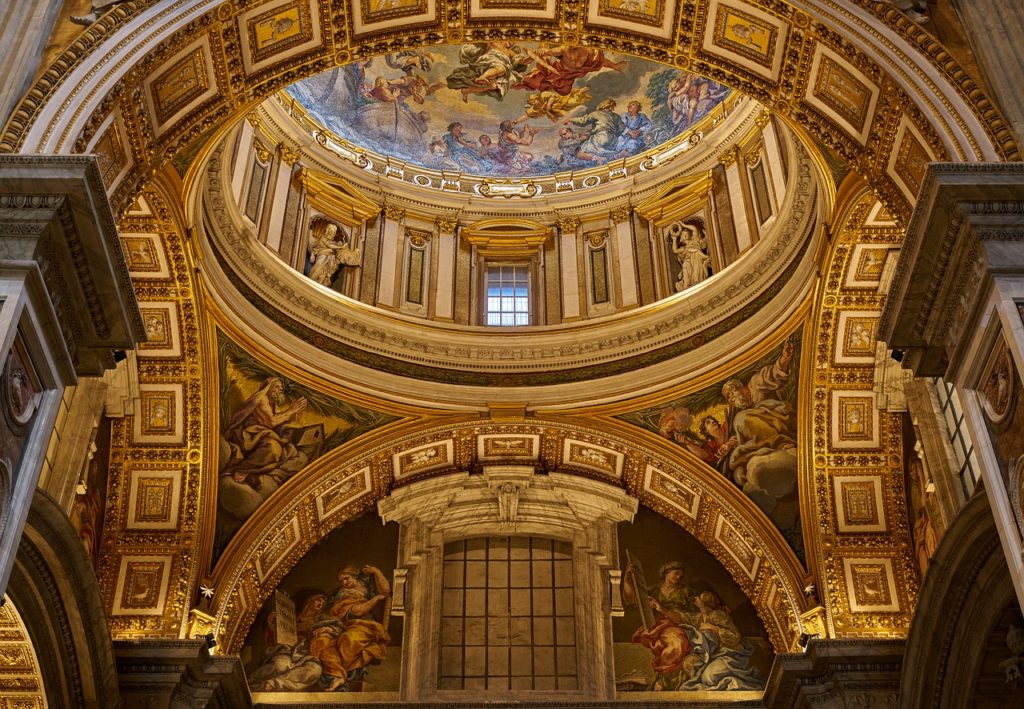 Saint Peter's Basilica
Cool! You've got a licensed guide to tell you interesting facts about this stunning historical place. Indeed, Saint Peter's Basilica is your starting point while exploring the Vatican. Why? Well, it's one of the world's largest and prestigious Basilica. The interesting fact is, it rebuilt in the 17th century on top of an old 4th century Church. Of course, this religious building houses a 120 years old history. What's the most outstanding to see inside? The spectacular Michelangelo's Pieta, Sistine Chapel, and baldachin will keep you speechless!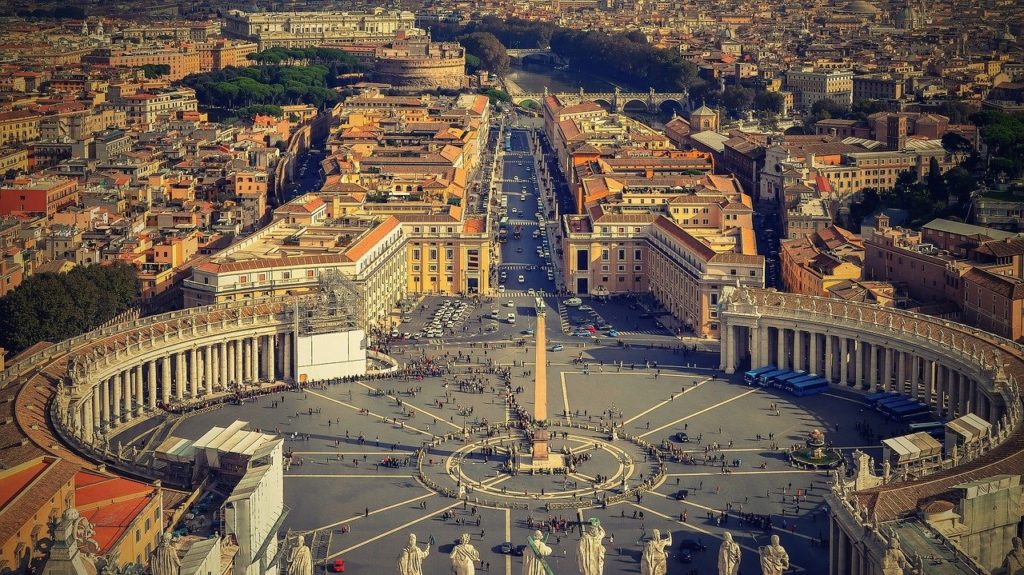 Saint Peter's Square
It's a 17th-century square, and that's the entrance gateway to the Vatican City. Surrounding, you'll find tons of historical architectures; the Royal Staircase, Saint Peter, and Saint Paul's statues are a few of them.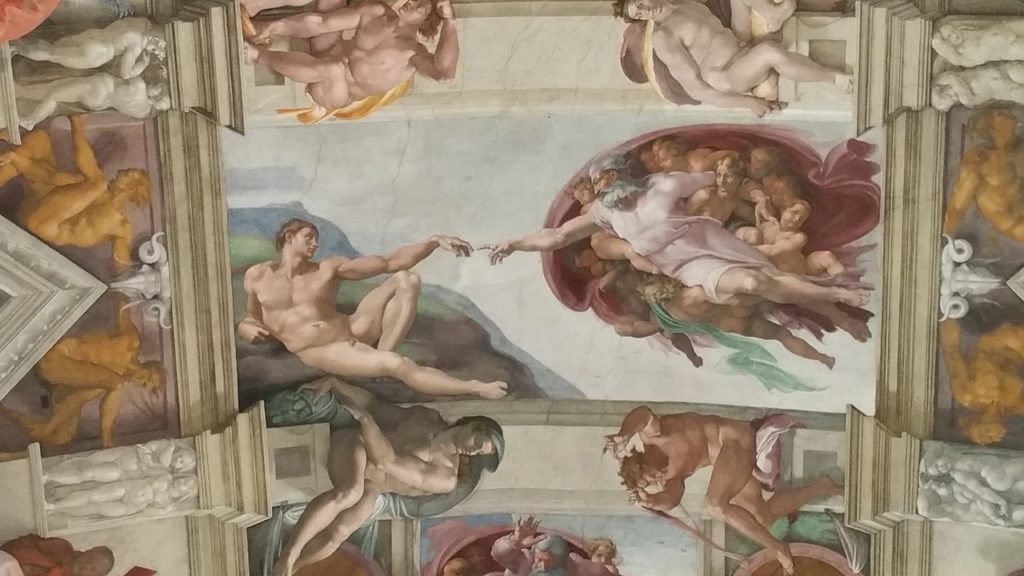 Sistine Chapel
One of the world's most exquisite architectures is the Sistine Chapel. It's a 15th-century building and a stunning sight that'll keep your eyes left wide open for hours, breathtaking. Of course, you'll need time to watch Michelangelo's fresco masterpieces minutely. His famous work includes the Old Testament's fresco painting, the Last Judgement scenes, and the Day of Judgement. The good news is, you'll be able to see and examine the artistic brilliance of his work without any hurry; pause the virtual tour and zoom your screen to get a closer look, haha!
Saint Peter's Tomb
Your Vatican City tour is incomplete unless you visit the breathtaking Saint Peter's Tomb. Also, you've got a licensed tour guide to escort you along the journey. He'll tell you the fascinating story about this famous archeological site. Indeed, it'll be a charm to hear it out directly from an Insider!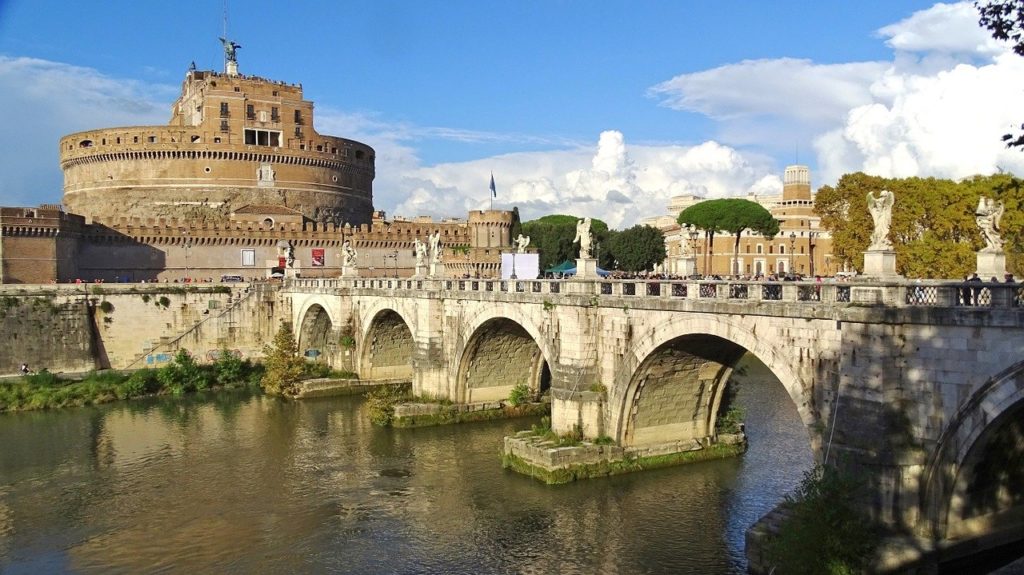 Ponte Sant'Angelo
You'll be amazed to see the stunning Ponte Sant'Angelo bridge. It's a 17th-century architecture and, of course, a masterpiece. You'll enjoy breathtaking views from the top of this bridge. Well, everything is sitting at home! After all, it's the best-selling virtual tour.
Final Thought
When you've got a unique option to explore the Vatican from home, why don't you try it? We bet it'll be a thrilling experience! Either way, you'll get an overview and get hidden insights. Also, for this secret deal promotional offer, it's not a bad deal, huh!