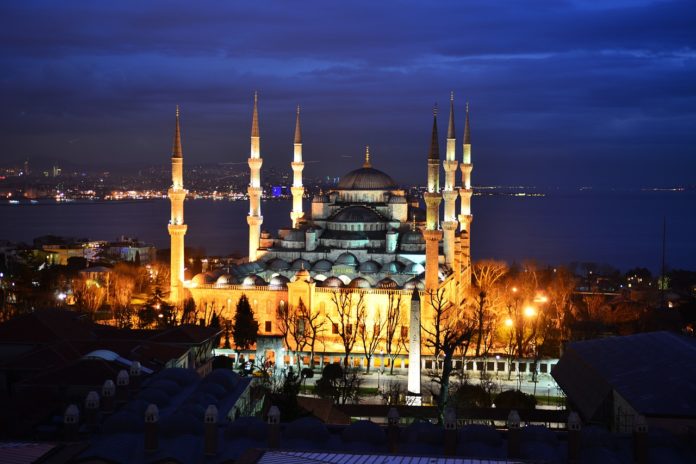 Do you know which city in the world remain half in Asia and the other half in Europe? It is none other than the largest city of Turkey, Istanbul. The Bosphorus strait separates this city between Asia and Europe and making it a happening tourist destination. It would not be wrong either to rename Istanbul as "The City of Contrasts" as you find a large number of cultural mixes and diversification. This vibrant city has excellent things to offer for tourists wanting to explore more about history and culture. There are large numbers of mosques, basilicas, cathedrals as well as ancient bazaars to mesmerize any traveler. Visit Istanbul to see how eastern and western culture shakes hands together setting up an example to the whole world.
Explore the city
Istanbul is a great city with a mix of cultural heritage and diversity found almost everywhere. You can see much diversification in taste, preferences, people, language and food. To feel this vibrant city's life, the best way to go around is for a walking tour. Explore the city at your own pace walking around the streets and the iconic buildings. You can start exploring the old town then move towards the Asian side of the city. This day trip covers all important sightseeing attractions in Istanbul including Hagia Sophia, Topkapi Palace, Yerebatan Sarnici, Hippodrome Square and the Blue Mosque. On the Asian side visit the Eyüp Sultan Mosque and an amazing cable car ride taking you the Piere Loti café viewpoint. Here you can spend time enjoying the spectacular panoramic views over the famous Golden Horn in Istanbul. Sit and enjoy the mesmerizing beauty while sipping hot brewing Turkish coffee. This guided tour is the best way to get an overview of this great city of Istanbul.
Visiting the Topkapi Palace and Harem
Topkapi Palace and Harem is a UNESCO world heritage site and an architectural building of significant importance. This used to be the administrative center of the Ottoman Empire where the Sultans used to stay. The original construction of this Palace took place during 1478 and the Sultans along with their family stayed here for over 380 years. When the Ottoman Empire came to an end, Topkapi Palace became a Museum and a wonder to the world.
The Harem (forbidden Part) refers to the inner part of the Palace especially build where women including Sultan's mother and wives used to live. This remains a forbidden part of the palace where only selected people were allowed to enter. It has over 300 rooms, 9 Turkish Baths, two Mosques and one hospital for the access of the women staying inside. As you enter the Harem, you can find gold inlay everywhere. The entire palace is magnificence and shows the brilliance in the taste of art and culture centuries ago. Make sure to wear right clothing when you visit here and book tickets in advance to avoid long queues.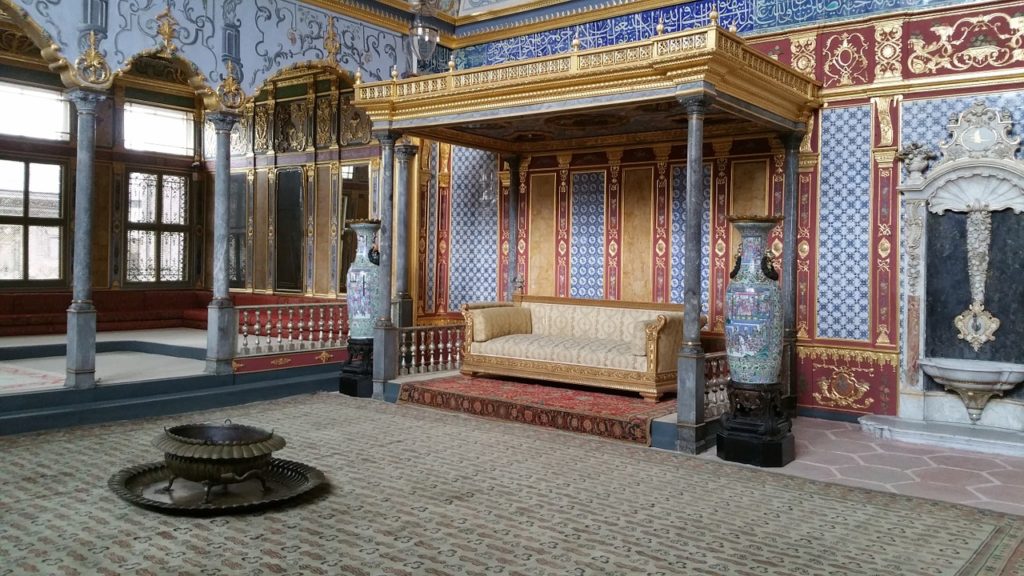 Sea Life Istanbul
Among the cities, buildings and historic sites SEA LIFE remain an unparalleled center of attraction for all tourists visiting Istanbul. This is an eighty-three-meter long ocean tunnel with a large number of marine wildlife. You can find here sand tiger, nurse, guitar, black tip, sharks, sea turtles, graceful rays and other unique species. The sea life also holds the largest collection of sharks in Europe. This is a center of attractions especially among the children but adults crowd are not less either. Sea Life remains crowded and booking tickets online is always advisable. Visit here and see marine life closely.
Bosphorus strait Cruise and Beylerbeyi Palace Tour
BOSPHORUS STRAIT is the waterway diving Istanbul into two parts, the Asian part and the European part. Cruising through this waterway is always an amazing experience as you enjoy wonderful sightseeing views. The Intercontinental Suspension Bridge connecting both the continent gives an amazing view and ideal for photography. Enjoy the cruise and submerge yourself into this amazing cities beauty enjoying the Sea breeze. During this tour, you also visit the Spice Market where you can find a large variety of spices and herbs. Later visit the brilliant Beylerbeyi Palace built with majestic white marble. This used to be the summer residence of the Ottoman Sultans. Build during the 19th century it has impressive works of art and paintings portray a true symbol of beauty.
Final Verdict
Istanbul is full of impressive buildings and stunning architectures. The list is really large and prior planning is required to explore this beautiful city. Football is the most popular game played over here and stadiums are always full whenever any match is played. Nightlife is vibrant with various nightclubs and pubs. So, pack your bags for Istanbul and explore the Turkish culture like never before.