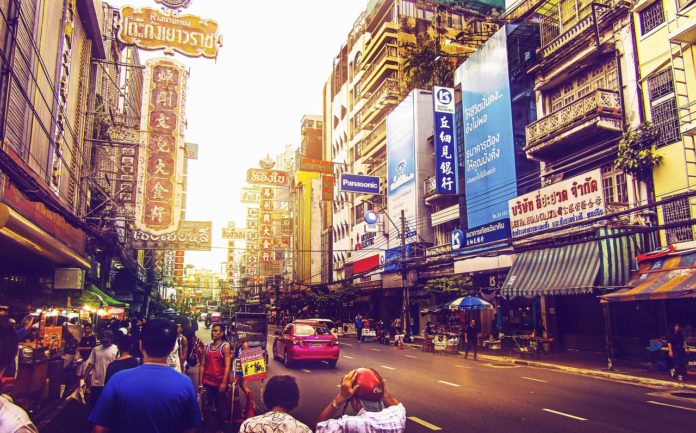 The gateway to Thailand is through its capital city Bangkok. Thailand is the most visited country in Southeast Asia and Bangkok remains its busiest capital. Suvarnabhumi International Airport, Bangkok typically receives over 30 million passengers each year. Tourists generally use Bangkok as a transit gateway to reach other parts of Thailand like Phuket, Krabi, Koh Samui, Chiang Mai, etc. All these surrounding islands are famous for their beaches, mountains and even rainforests. The number of attractions to see and do in Thailand is plenty.
Unfortunately, the capital city Bangkok is sometimes overlooked by tourists. However, there are many interesting things to see and do in Bangkok. You just need some extra time to explore them. Actually, this great city can offer you amazing food, exotic nightlife and lavish shopping experience. You can also find many beautiful temples in Bangkok during your city tour. This destination guide aims to adequately give comprehensive information about Bangkok.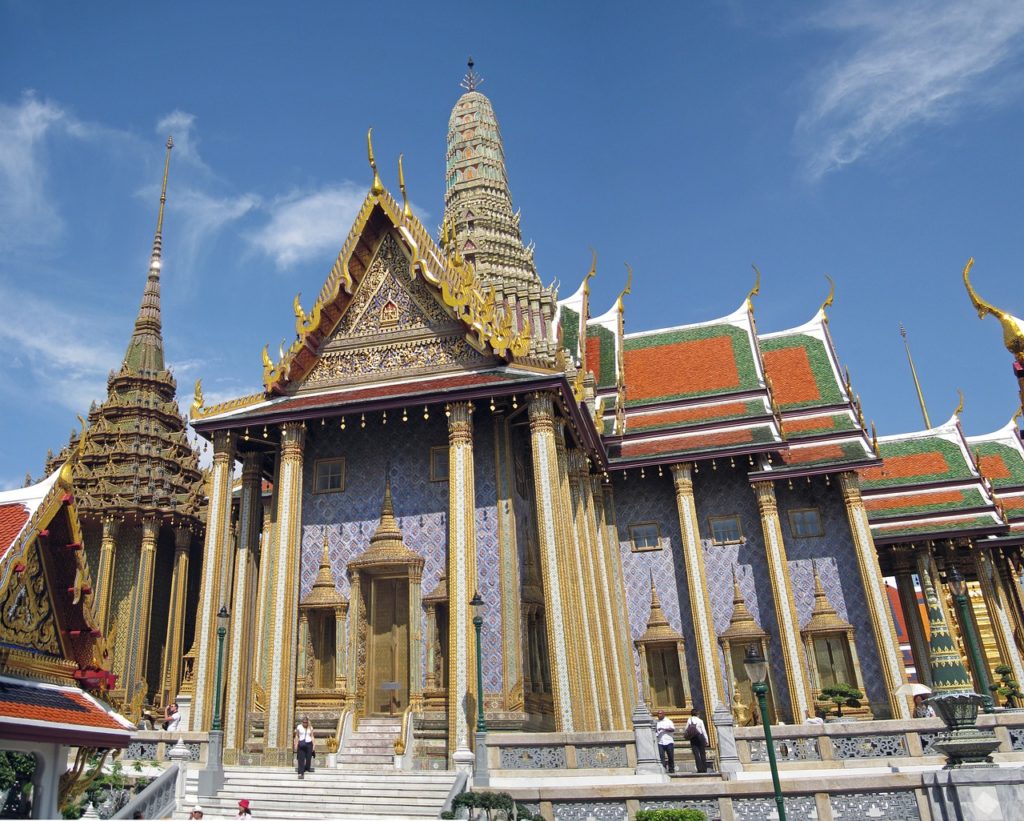 1. Visit the Grand Palace
The cosmopolitan city of Bangkok has many amazing buildings with archaeological importance. The Grand Palace is one such majestic building welcoming tourists to visit. This used to be the residence of the Kings of Siam since 1782. Currently, this building is used by the royal family to celebrate royal ceremonies. This amazing building is a classic example of Thai and European architecture combined together. The building premises consist of several halls, gardens and courtyards. Since this palace is located on the banks of the Chao Phraya River, you can arrive here on a boat. This makes the journey interesting and exciting. This is definitely one of the top things to do in Bangkok.
2. Visit Wat Arun or the Temple of Dawn
Wat Arun is one of the famous and spectacular temples in Bangkok. This majestic temple was constructed during the 19th century holding many historic rely on it. The temple has a spectacular golden tower which shines brilliantly during the day, especially during sunset. The location of this brilliant temple is just opposite to the majestic grand palace. You can reach the temple just by crossing the Chao Phraya River. The temple has an exciting built-in architecture for visitors to see. You must spend the time to enjoy this beautiful temple.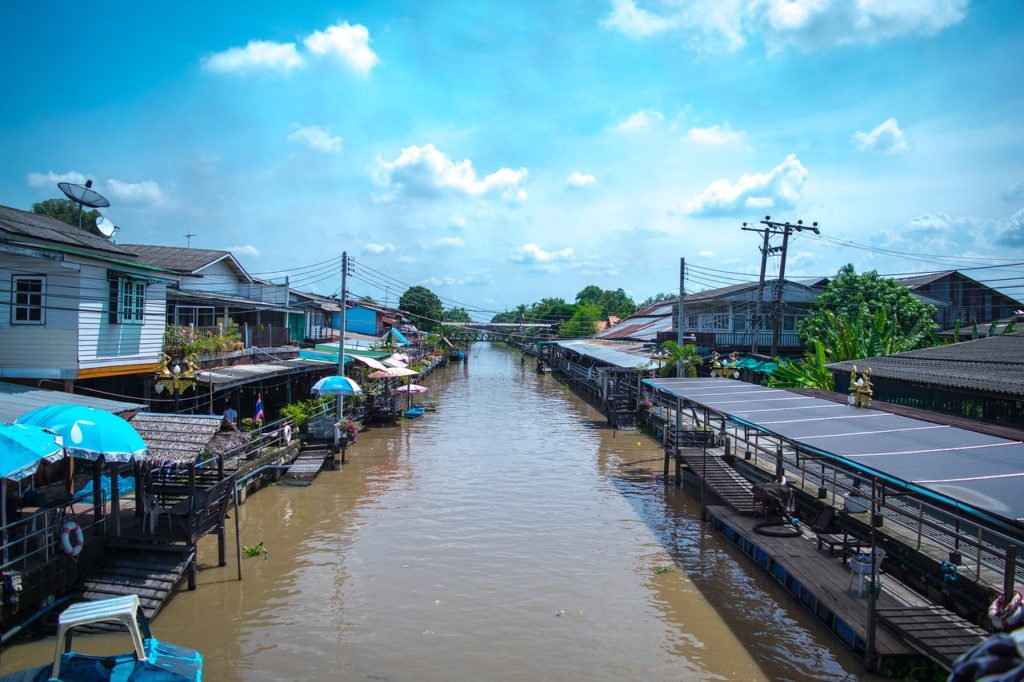 3. Experience the Floating Market
The floating market of Bangkok, also known as Damnoen Saduak offers an amazing experience to all tourists visiting Bangkok. Once you visit this place, you can find dozens of wooden row-boats floating and full with many items including farm-fresh fruits, vegetables or flowers. Bargain hard with them and purchase the items you require.
4. Visit Chinatown
If you are in Bangkok, you cannot miss this place. This is an area full of extreme hustle-bustle. Here, you can find a large number of stalls selling a variety of items starting from food, clothes, etc. The most attractive thing in Chinatown is you find here a large number of gold shops. This place comes alive during the Chinese New Year and the Vegetarian Festival. Therefore, you must plan a day to visit Chinatown and enjoy the area.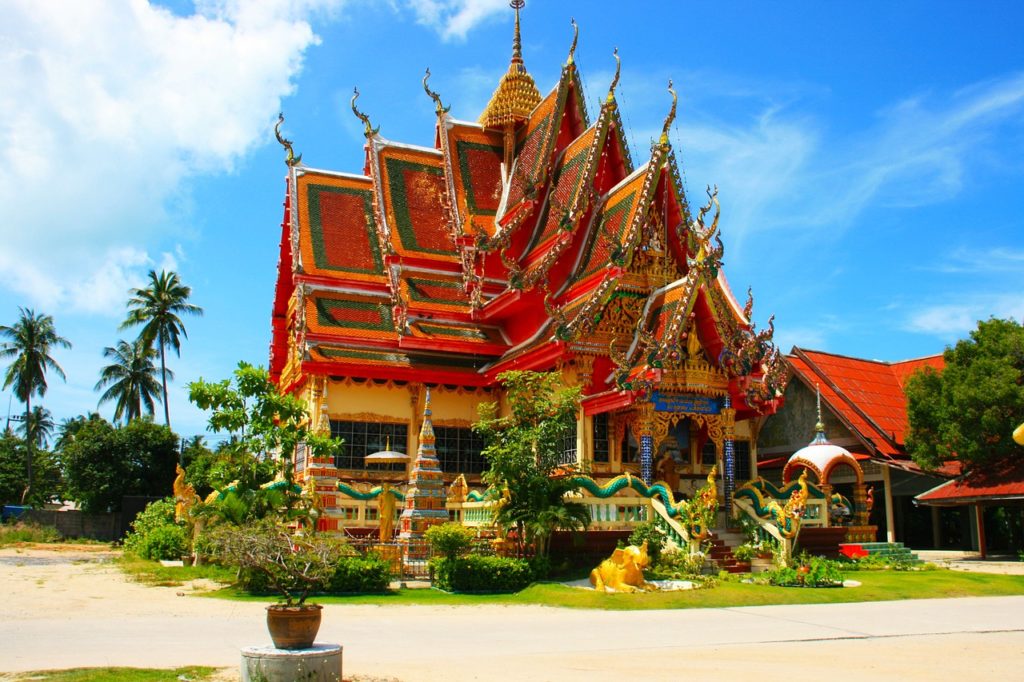 5. See the Wat Pho
This is the most famous Buddha temple in Bangkok. The temple has a huge statue of reclining Buddha which is 46 m long. This temple is considered as among the first class royal temple and was supposed to be built by King Rama I. The temple building is of absolute importance as it holds many inscriptions which are recognized by UNESCO. The world-famous Thai Message was also taught at this temple.
6. Visit Dusit Palace
Dusit Palace is another building with architectural brilliance. This building was the primary residence of King Rama V and build from 1897 to 1901. The majestic beauty of the temple is good enough to draw large crowds and remains busy all day long. Keep time in hand to explore the Palace and the beautiful wooden walls. This is definitely a place to visit during your Bangkok trip.
7. See Jim Thompson House
This is a very interesting place to see as you explore Bangkok. This building which is today a museum was once the house of Jim Thompson, an American business. It was constructed during the early 60s and is a perfect example of Thai architecture having some western influence.
8. Shop at Chatuchak Weekend Market
Shopping at Chatuchak Weekend Market definitely remains a unique experience during your Bangkok trip. This is one of the busiest markets with over 15,000 shops and more than 200,000 visitors visiting per day. You can buy anything from the market, but do not forget to bargain hard!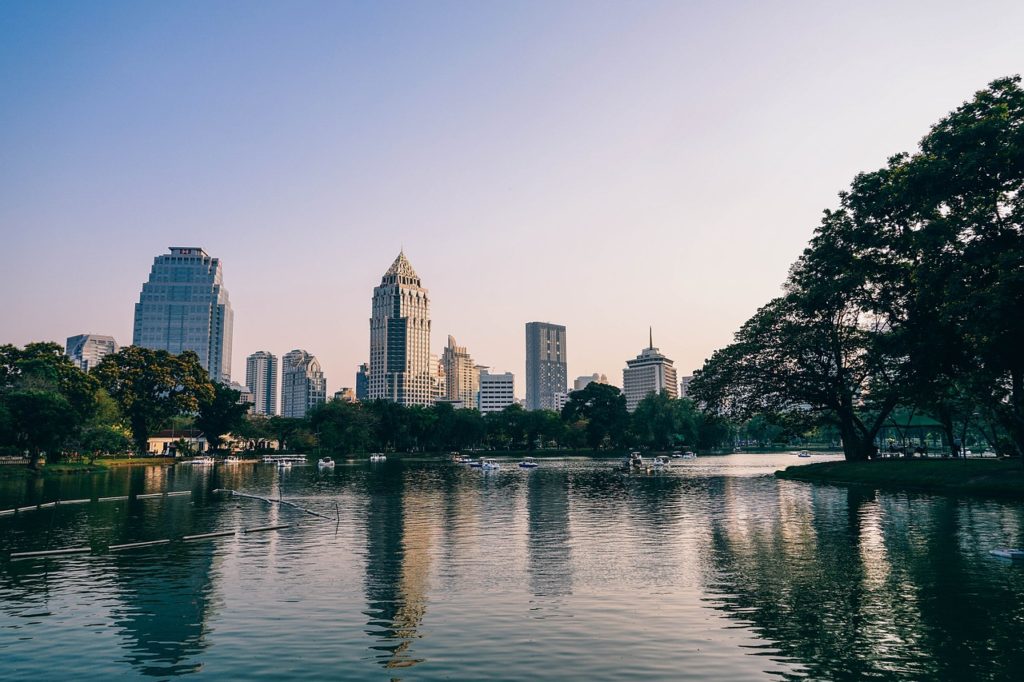 9. Boating at Lumpini Park
Lumpini Park remains as one of the major parks in the cosmopolitan city of Bangkok. The park is extremely beautiful with full of greenery. The major attraction is the artificial lake where you can enjoy boating taking the fresh air. This definitely remains an amazing experience and should never be missed during Bangkok visit.
10. Go for the Calypso Cabaret Show
Other than many beautiful places, buildings, etc., Bangkok has a large amount of transgender who is actually great artists. They are even so beautiful that Thai girls often feel envy for them. Watch them dancing during the show with the extravagance of light and sound. This definitely remains one of the top experiences you should never miss during your Bangkok trip.
Bottom Line
The city of Bangkok is the city of Kings. Here, you can find lots of extravagance in term historic buildings, temples, culture and food. Bangkok nightlife is electrifying as the city wakes up at night. Visit Bangkok and enjoy at the city like a king!