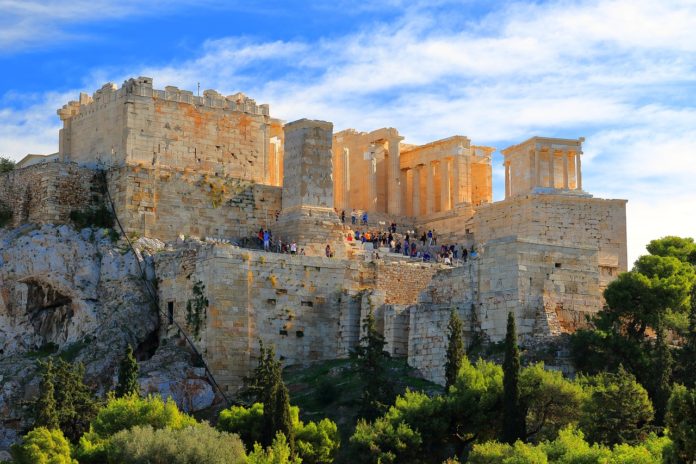 Athens is one of the top tourist destinations attracting over five million annual tourists. This is a historic city and a symbol of western civilization. Athens history dates back over 3,000 years and was the birthplace of Socrates, Pericles, and Sophocles. This charming city with a deep-rooted history is today's bustling and modern capital city. The entire city, ambience, people, food everything is rich in gastronomical and touristic treasures. There is no doubt that Athens positions itself among the best European destination to travel. From breathtaking ancient ruins to archaeology museums and thrilling nightlife, the bucket list of experience is large. There are so many tours and activities for Athens. Selecting the top among the lists is indeed a daunting task. Stick to this list for the top ten things to do in Athens, Greece once you visit this great historic city.
1. Acropolis
This is the most significant site to visit in Athens. This extraordinary citadel was built date backed in the 5th century. This ancient building complex of dazzling marbles was once a temple of Greece goddess, Athena. The ruins are easily discovered when you visit there. The Acropolis is Greece treasured ancient citadel with jaw-dropping beauty. It is extremely crowded all around the year with thousands of curious tourists visiting here to see this beautiful ancient ruin. Book a guided tour to understand the detailed philosophy about this ancient monument.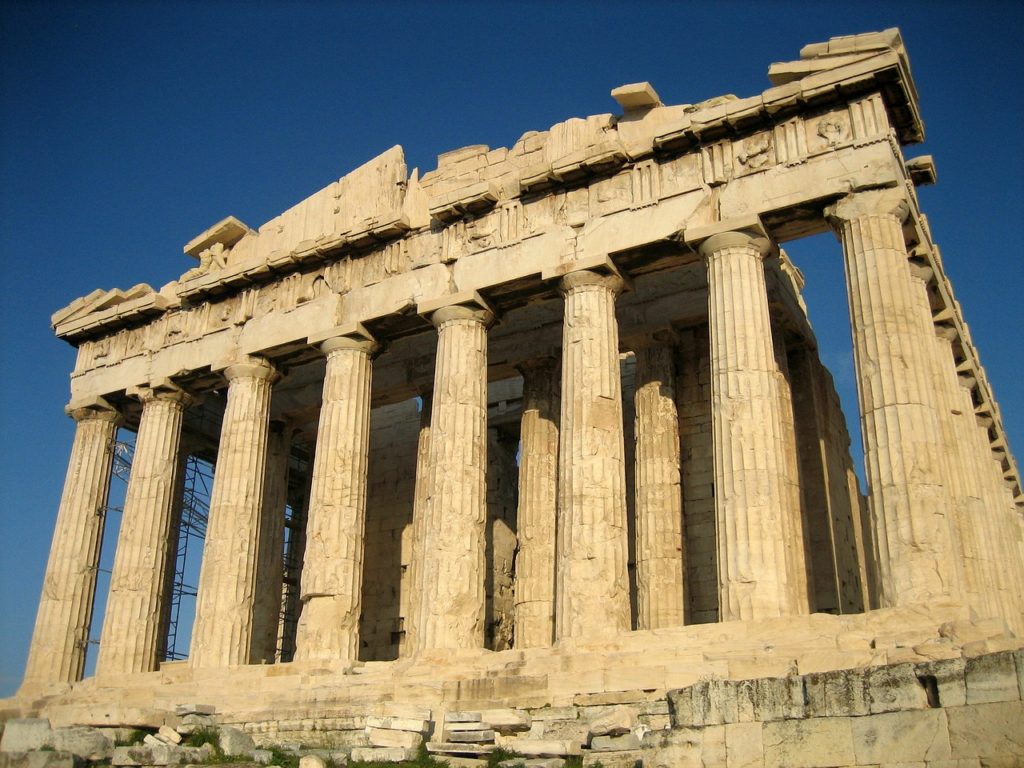 2. Parthenon
Parthenon is a building of Ancient Greece date backed in 447 BC. It is considered as Classical Greece's most significant building. This was an ancient Greek temple located on the hilltop. The Doric columns of this stunning sculpture are the birthplace of the goddess Athena. Visiting this site is one of the biggest highlights of the City tour Athens. It is best to take a guided tour to understand the deep routed history behind this world heritage archaeological ruins.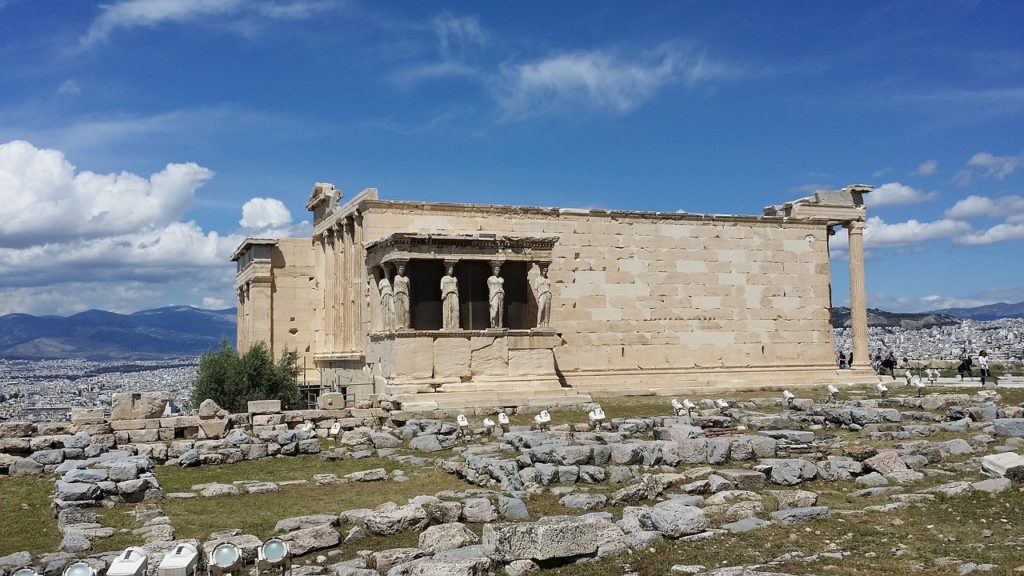 3. Erechtheion
Erechtheion was basically the temple to Athena and Poseidon built on the northern part of Acropolis. It was built date backed in 406 BC. This antique monument was later converted into a Byzantine church and beholds some enriched history together. The southern Porch of the Maidens is the most significant part of this brilliant monument which has six magnificent caryatids. The Acropolis museum preserves five of these caryatids and the sixth one is preserved at the British Museum.
4. Acropolis Museum
This amazing museum holds thousands of valuable artifacts found from the archaeological site of the Acropolis. From the museum, you get an amazing view of the Parthenon. The museum has three levels built over ancient ruins. You can tour the entire museum, and it's like a chronological trip taking yours through centuries. Always book a guided skip-the-like tour to save time as it is extremely crowded all day long and any time of the year.
5. National Archaeological Museum
National Archaeological Museum holds a vast collection of ancient arts and undoubtedly the largest collection in the world. The exhibits found over here are from the 4th century BC. Main exhibits include Antikythera wreck, the Mask of Agamemnon, the Jockey of Artemision, etc. The museum is large and it takes time to explore. The best way is booking a skip-the-like ticket and save time.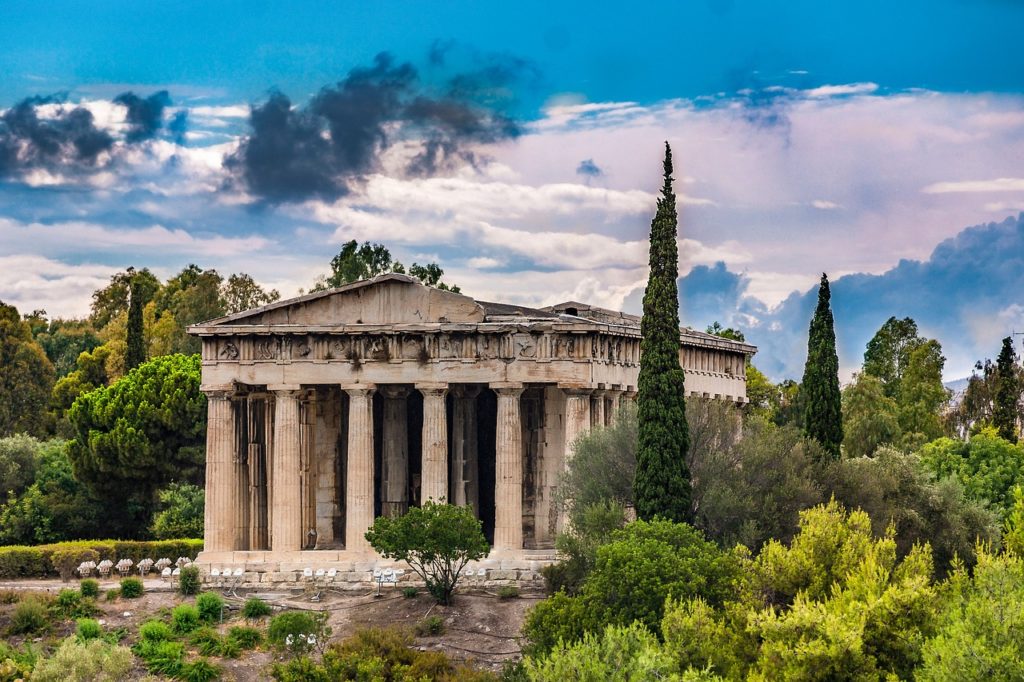 6. Temple of Hephaestus
The Temple of Hephaestus is located at a height of 65-metre on top of the Agoraios Kolonos hill. It is a Doric temple build during the 5th century BC. This amazing temple with architectural beauty was dedicated to the Greek gods Athena and Hephaestus. There is plenty of beautiful sculpture to marvel around. The Labour of Hercules, the battle of Centaurs and Lapiths, etc. are the most significant among them. Take time and explore this ancient monument full of wonder.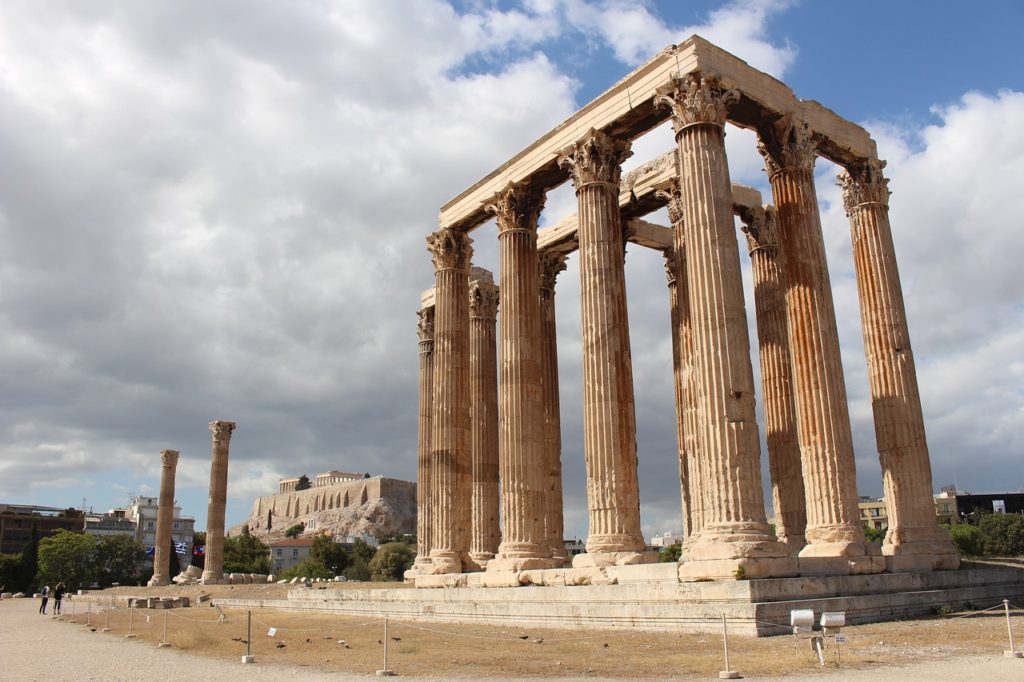 7. Temple of Olympian Zeus
This remains of this extraordinary temple of Olympian Zeus is something you cannot miss when you visit Athens. The construction of this masterpiece architecture was completed during the 2nd century. Originally the building had around 104 columns, but now only 15 of them remains. Spend time marveling around this sculptural masterpiece that takes you to the ancient history date backed centuries.
8. Byzantine Museum
Byzantine Museum holds a rich treasure collection of Byzantine art. It has over 25,000 artifacts on display from the early Christian to post-Byzantine eras. From a rich collection of sculptures, paintings, icons, textiles, mosaics, you find everything over here. The mosaic floor of the museum courtyard is a stunning piece of archaeological beauty. Visit this museum as its one of the biggest attractions to see in Athens.
9. Museum of Cycladic Art
This museum was created in 1986 and held the personal collection of the shipowner, Nikolas P. Goulandris. The museum holds a rich collection of over 3000 ancient exhibits which includes Greek arts, the ancient art of the Cyclades, Cypriot art and many unique collections. It is a great place to visit and spend time marveling around these ancient exhibits.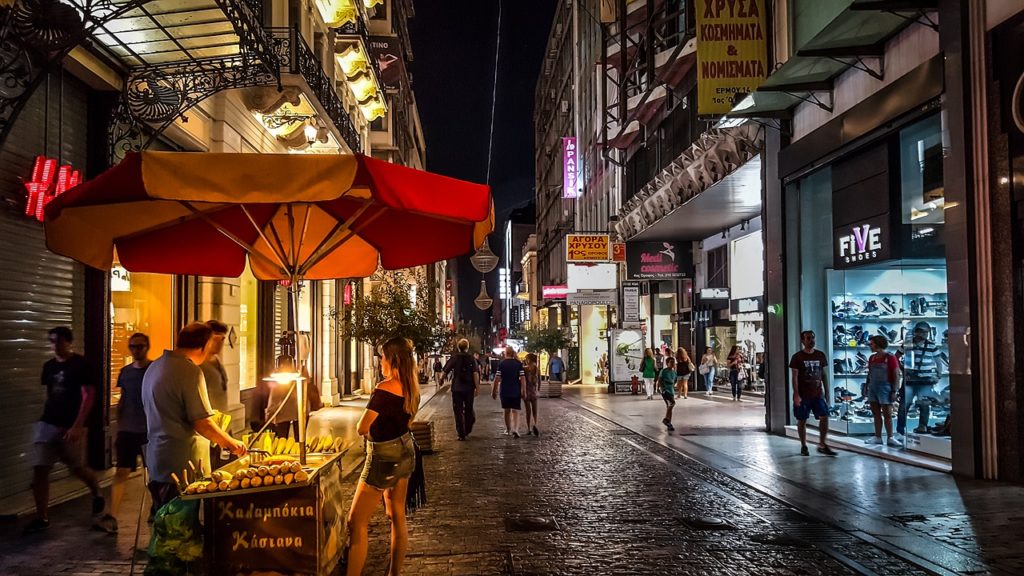 10. Original Gourmet Food Tour of Athens
Other than exploring ancient monuments and edifices, Athens culinary tour is something that you cannot miss. Take a walking tour and explore the food market to understand Athens food culture. Don't forget tasting Greek pastries, wine, cheese and salamis during your visit. There are many food stores selling mouth-watering Greek desserts, so do give it a try. The market place is extremely crowded, and the guided tour is always advisable for booking which skip-the-line tickets are advisable.
Final Verdict
The list of attractions in Athens is large and they are all submerged with deep routed history. There are so many ancient museums, temples and historic site to give you a splendid experience. Always go for a city tour as it's the best way of getting an overview of the beautiful city. In case you are visiting Athens for the first time, follow this comprehensive guide for the top ten things to do in Greece, Athens.