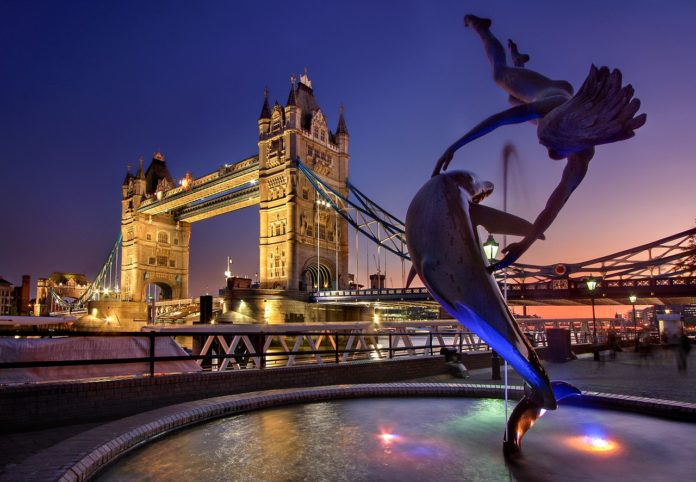 There is absolutely no doubt that London is a hot-spot tourist hub in the entire world. Each year over 20 million tourists are visiting London. This vibrant, multicultural and the largest city of the European Union is famous for its stunning sightseeing, restaurant, and a vibrant nightlife. This city is also famous for its elegance in arts and entertainment. No other city in the world holds such a large number of cultural attractions for the tourists to see and do. From an important Landmark, churches, the world-famous museums, galleries, parks, and the famous theatrical shows, all you can find in London. Each and every attraction of London is unique in their own way offering some breathtaking beauty and magnificence.
This is the reason that London Tourism is growing by 2% average year after year. The list of things to do in London is large, and it's impossible to cover all even in a couple of days. You can even travel to various famous places from London like Paris, historic town of Bath, the Castle of Leeds and is the UNESCO World Heritage-listed Stonehenge. London is definitely a costly city to visit, but do you know there are free things to do in London? It is really difficult to list down everything that you can see and do in London. Here is a comprehensive guide about the top things to do in London during your backpacking London.
Visit the London Eye
The best way to see the whole of London City is from the London Eye. This stunning architecture giant wheel was constructed in the year 2000 and today a true wonder to the world. Once you are on for a 40-minutes ride, you can actually get a 360-degree view of the entire London City. On a clear day, you can see the Buckingham Palace, St Paul's Cathedral, the Tower of London and even the Windsor Castle which is at a distance of 40 KM. This Observation wheel is not only Europe's largest but it also the world's tallest observation wheels.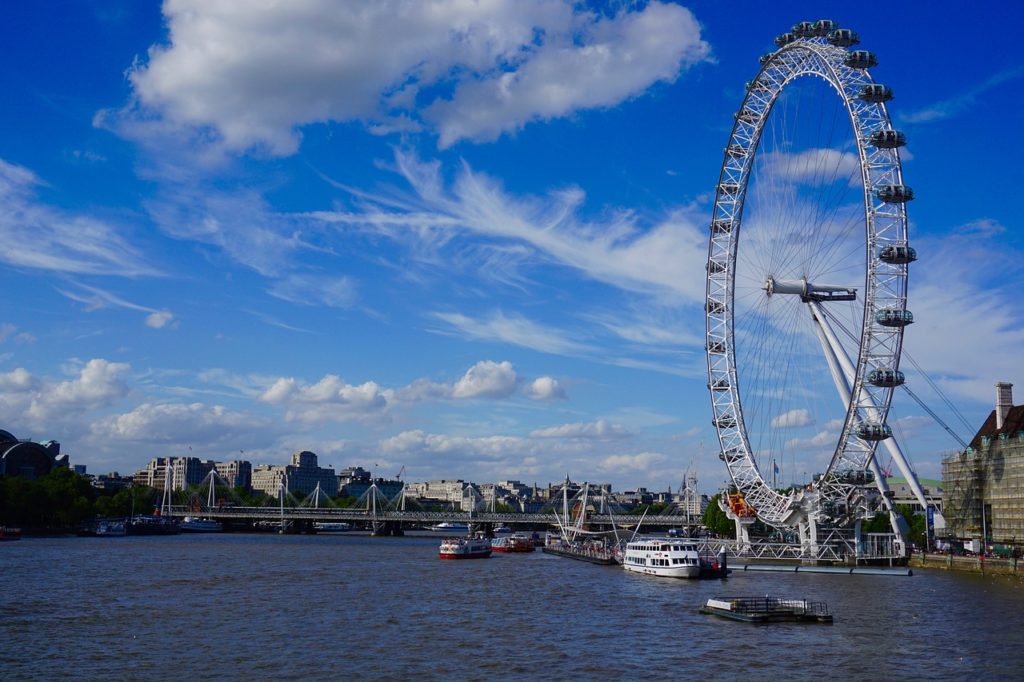 From here are going to get breathtaking views of London that you could have never imagined. This is located on the South Bank of the River Thames at a height of 443 feet and is the most popular paid tourist attraction in London. Yearly, over 3.75 million visitors visit the London Eye to enjoy the enchanting beauty sitting inside the glass capsule. Booking tickets to visit the London Eye is the first thing you need to so during your London Trip. However, make sure for advance booking with "The Skip-the-Line Ticket" or you are going to waste unnecessary time standing in a large queue.
Explore London City with the complete Hop-on Hop-off City Tour including Cruise and FREE Walking Tours
Exploring the City of London is a must as there are many uncounted attractions. The beauty of London City is there are many nearby attractions that you can visit hopping from one place to another. A Hop-on Hop-off City Tour is the best choice for that. Another beauty of London City is, tourist love to walk on the streets. In a Hop-on-Hop-off city tour, there are free Guided walking tours covering almost all the London City attractions. There are three walking tours included in this package. They are The Changing of the Guard, Jack the Ripper Tour and Rock 'n' Roll Walking Tour. You are going to visit the major attractions like the Buckingham Palace, Westminster Bridge, St Paul's Cathedral, Kensington, Palace Gate, Cromwell Gardens, London Bridge, Royal Albert Hall, Big Ben, and Hyde Park. You also get mesmerized with the beautiful River Thames Hop-on, hop-off cruise included in this tour package.
Visit Warner Bros. Studio in London and meet Mr Potter
The world needs no introduction about J.K. Rowling's best-selling book series, The Harry Potter. Do you who hold credit bringing this book to the silver screen? It's none other than the Warner Bros. Studio in London. The moment you enter into the studio, the silver screen movie is definitely going to flash in front of your eyes. You are going to feel as if you entered into the magical world of Mr Potter, the famous wizard of all times. Here you can find the original Harry Potter movie sets, costumes worn by the famous characters like Dumbledore, Harry, Ron, Hermione, and others. You can also see the Diagon Alley and the Hogwarts Express standing on the Platform No – 9 ¾. You also learn how the special visual effects made Harry and other characters fly as seen in the movie. Interestingly, this studio is located near Oxford, therefore, you also get a chance to visit the Bodleian Library, Christ Church College, and other university buildings as shown in the film. This is a unique attraction and keeps its place among the top things to do in London.
London Zoo Visit
Your trip to London cannot complete unless spend a day exploring the world's largest Scientific Zoo. The Zoo is located on the northern edge of The Regent's Park and was opened in 1828. This is a 200 years old Zoo holds around 755 unique species of different animal breeds and home of around 17,000 animals. You can find here Sumatran tigers, Asiatic lions, Gorilla, Penguin, Lemurs, unique species of Spiders, Komodo dragons and a house of Butterfly. This Zoo was also having a giant panda called Ming Ming, however, because of unsuccessful breading, it was eventually returned to China in 1994. Spend quality time inside the Zoo and learn as much as you can about the animal life. This unique Zoo of London is a real attraction to the tourists and keeps its position among the top things to do in London.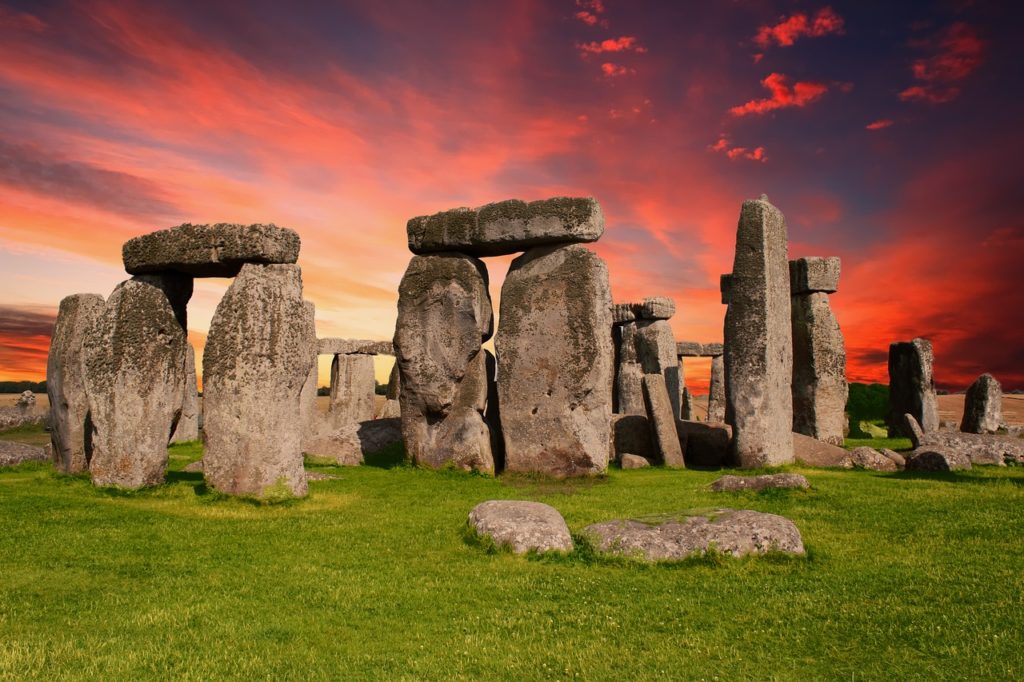 Visit Stonehenge, Windsor Castle, and Bath from London
Stonehenge is a UNESCO World Heritage site and ranks among the top tourist attractions in England. The Location of this historic site is outside London City. Once you book this tour, a luxurious coach is going to take you to this historic site, a wonder to the world. On your way, you are also going to visit the famous Windsor Castle which is the home of the British Royal Family for the last 900 years. The guided tour further takes you to the historic site of Stonehenge. Here you can find several stones being dragged into a plain land almost 5,000 years ago. Until today it's a mystery to the world that why these stones were dragged here. You are also going to visit England's prettiest city, Barth and get enchanted by the town's beauty.
Final Verdict
The attractions and places to see and things to do in London are countless. In case you are interested to explore a few more of them or want to know more about what this great city can offer, check the below link.