Millions of Tripadvisor reviews on the hotel, restaurant and attractions have been analyzed using an algorithm to create the ranking of the most popular destinations 2019 of the Traveler's Choice Awards. For the first time since 2016, the British metropolis takes the top position and replaces the French capital Paris.
1. London, United Kingdom
London undoubtedly counts itself as one of the top tourist destinations in the world. Tourists visiting London get charmed with the city's beauty. There are many unique attractions to see in London. The city is a charm in itself with some iconic places like the Tower of London and Buckingham Palace. London is the most versatile city as you find here diversified attractions that suit your interest. The National Gallery and Tate Modern are famous places for art lovers. The British Museum maintains a collection of the world's rarest antiquities. Getting the city's spectacular view from the top of the London Eye remains a unique experience for all. Food lovers visiting London remain happy as there are restaurants serving great food. Visit London and enjoy everything whole-heartedly.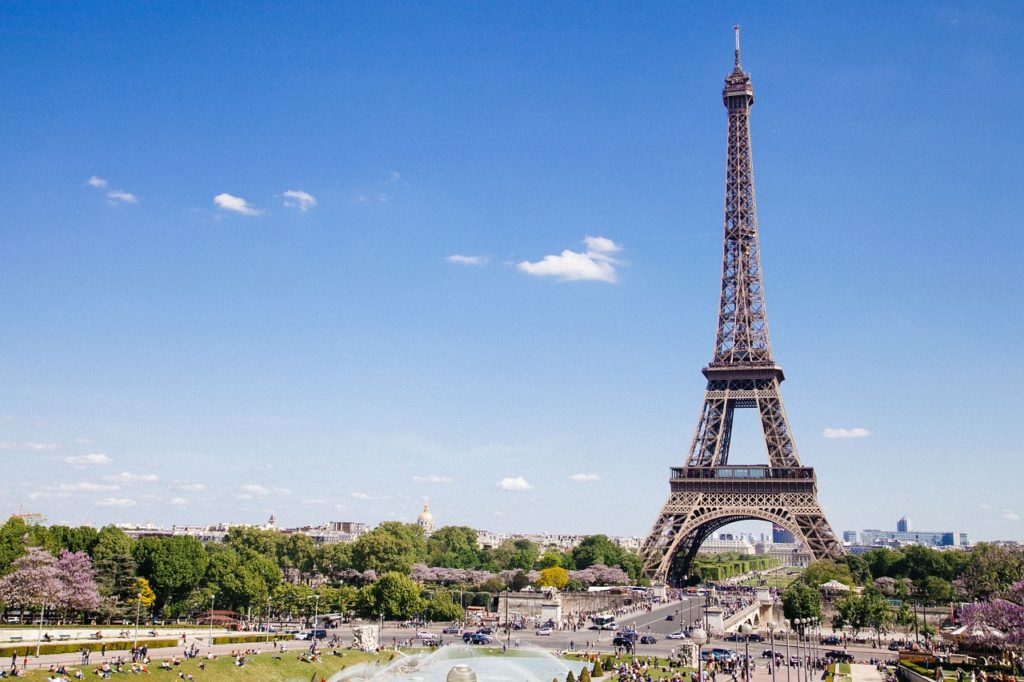 2. Paris, France
Paris is well known to the world as a home for the Eiffel Tower, the iconic example of brilliant engineering work. Paris brings a romantic environment to all travelers visiting here. There are many edifying sites to see in Paris other than the Eiffel Tower. They are the Musée du Louvre, Cathédrale Notre-Dame de Paris, the Palais Garnier Opera House, and the Sainte-Chapelle. The entire city of Paris is filled up with amazing cafes. The city also offers charms to shoppers at there are many different branded outlets for your perfect outfit.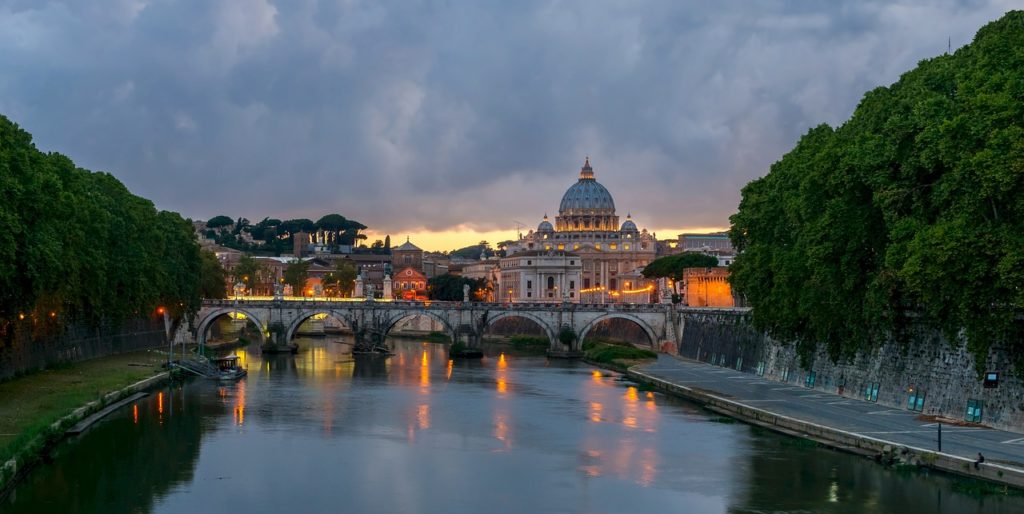 3. Rome, Italy
The city of Rome is submerged with history and historic sites. There are unique attractions and places to visit in Rome. These edifying roman sites are an example of architectural brilliance date back centuries. You can also find in Rome an extremely large number of churches. It is very important to diversify your Rome experiences. The top places to visit in Rome are The Colosseum, Vatican City, The Pantheon and Trevi Fountain. These places remain evergreen with tourists all-round the year. Explore Rome as it remains a wonder to the world with the brilliant ancient Roman architectures.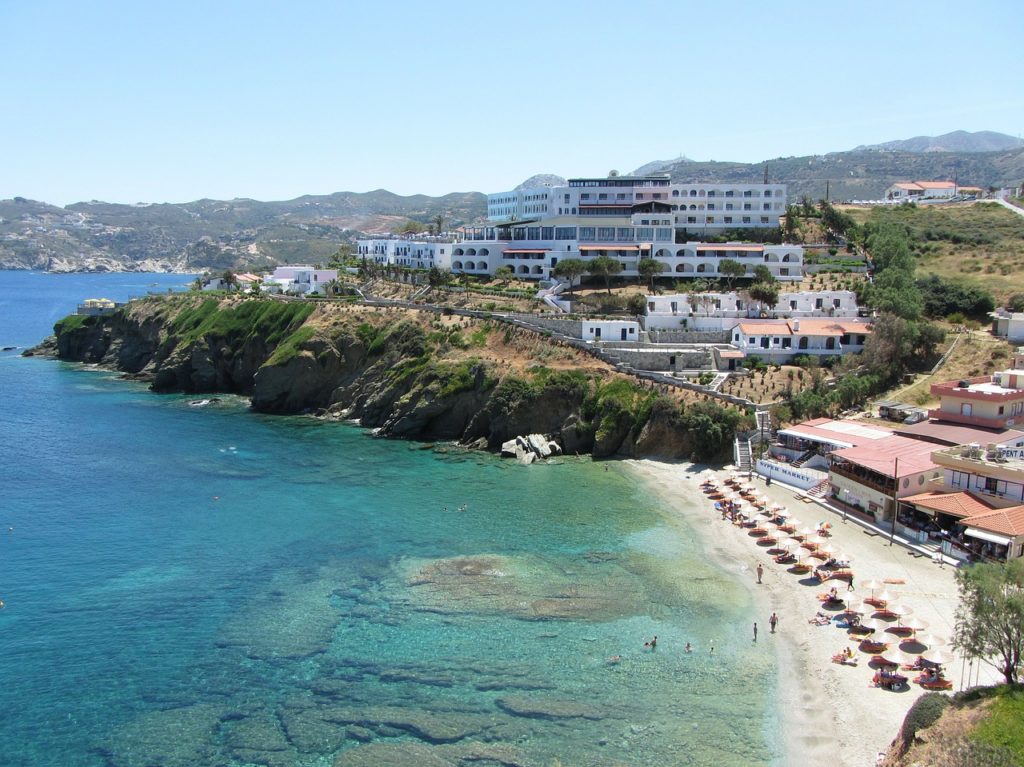 4. Crete, Greece
In Greece, if you are looking for the sunshine, beach and culture visit Crete, the largest island of Greece. This island is famous for its mesmerizing scenic beauty. You can find at Crete amazing mountains, deep rocky gorges and golden sandy beaches. The island showcases a picture-perfect gateway to the tourists visiting here. At Crete, you find ancient archaeological sites, old harbor towns and stunning beaches. These are enough to attract tourists visiting here from all over the world. Major attractions of Crete are Samaria Gorge, The Palace of Knossos, Rethymnon, Agios Nikolaos and Palm Beach. Visit here and find nature at its best.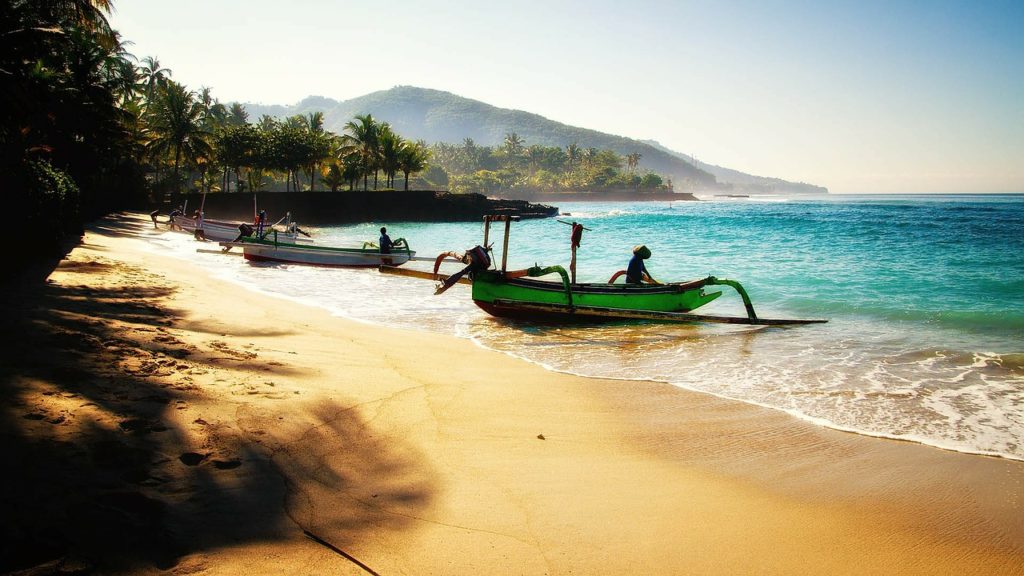 5. Bali, Indonesia
Bali remains the most popular and beautiful island among all Indonesian Islands. The island of Bali is a complete contrast between land, sea and Volcano. Bali is also famous for its rich culture as the Balinese people are extremely religious. At Bali, you can find great places to stay eat and enjoy all within an affordable budget. Bali has some of the finest beaches and diving spots ideal for snorkeling and swimming. You can find very old temples in Bali soaked in ancient history. The unique Luwak Kopi produced from animal poop (Civet) is also found here. The island of Bali gives a unique experience to any tourist visiting this island.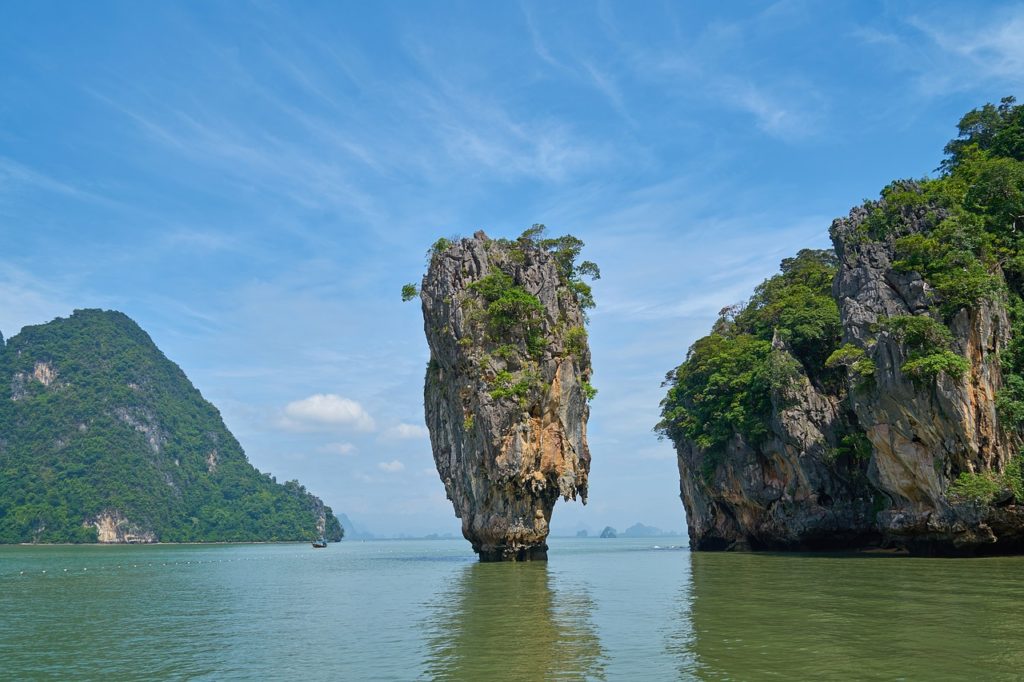 6. Phuket, Thailand
Thailand is famous for its stunning islands and picturesque beaches all over. Among all other islands of Thailand, Phuket stands separate. There are many small islands surrounding Phuket with mesmerizing beauty. The Phi Phi Island remains a classic example. Island excursion around Phuket remains the most rewarding day trip. Once you set your plan for island excursion around Phuket, enjoy traveling by boats. Enjoy the scenic beauty of the surrounding mesmerizing landscapes as you do island hopping. Other than Phi Phi Island, Phang Nga Bay and Patong Beach remain a popular choice among travelers. Visit here and enjoy Diving, snorkeling, windsurfing as few of the best water activity.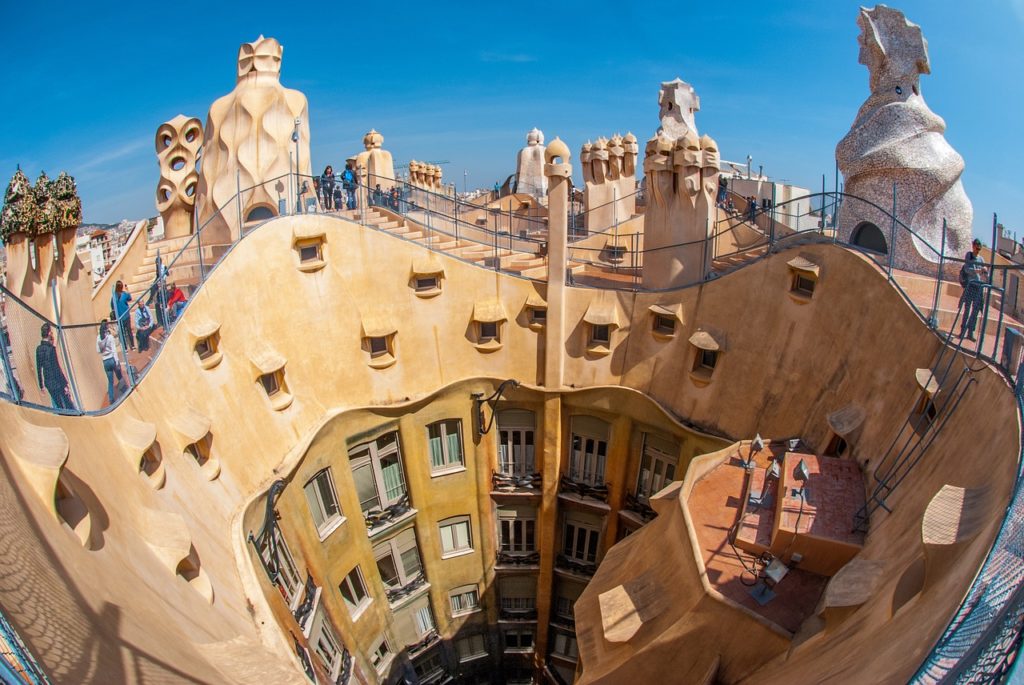 7. Barcelona, Spain
Barcelona serves a unique blend for Cultural and majestic architectural beauty. The nightlife is also bustling with many stylish hotels. Barcelona remains a city with gorgeous scenery and many protected ancient archaeological remains. In this city with stunning architectural works by Gaudi, the La Sagrada Familia. In case you want to enjoy the picnic buy required items from the La Boqueria market. Visit Gothic Quarter, La Pedrera, Palace of Catalan Music, Casa Batlló, etc. as the most important landmark to visit in Barcelona. Don't forget to taste the Quiche in case you feel hungry!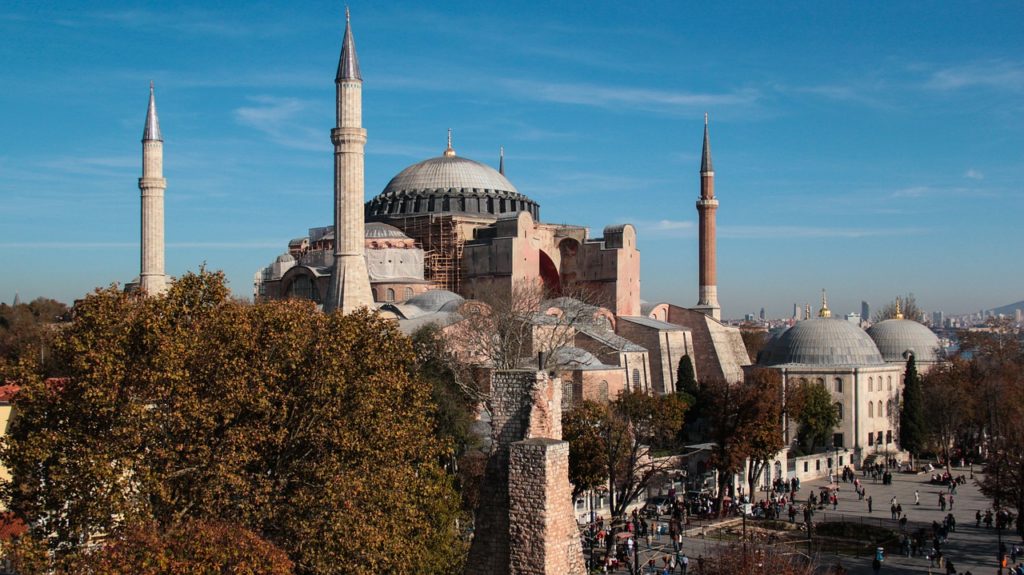 8. Istanbul, Turkey
The unique city of Istanbul remains a major tourist attraction. Located midway between Asia and Europe, Istanbul has numerous sites of archaeological importance. They include temples, mosque, churches, etc. Istanbul is soaked up with culture. Visit Topkapi Sarayi, Blue Mosque and Basilica Cistern as few important tourist attractions.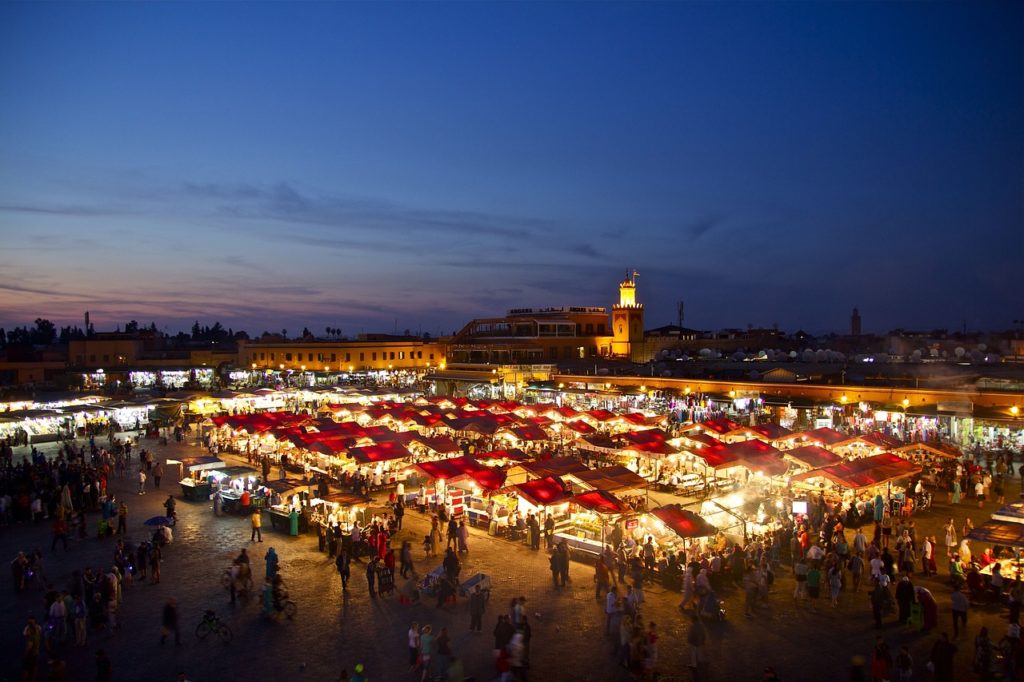 9. Marrakech, Morocco
Marrakech is often called the Red city. This remains in a magical place with brimming markets, amazing gardens, spectacular palaces and unique mosques. There are exciting places to shop and amazing things to see during your trip to Marrakech. Visit Medina Souks, Koutoubia Mosque, Medersa Ben Yousef, Saadian Tombs, Bahia Palace and get yourself soaked in the city's history. A visit to Marrakech takes you through the complete history and long dawn culture.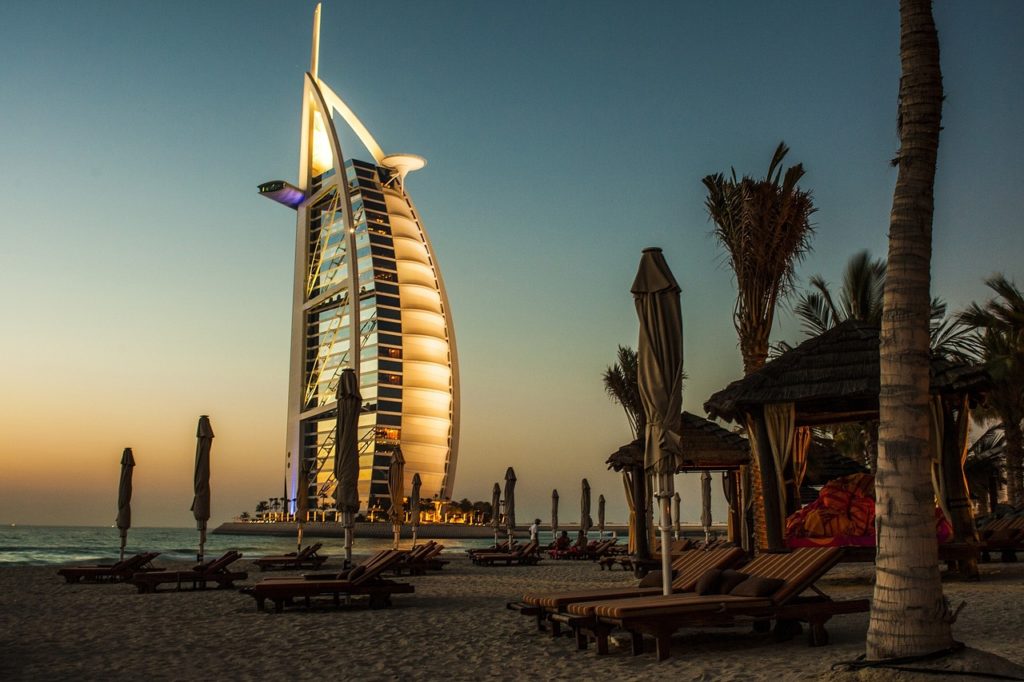 10. Dubai, United Arab Emirates
The city of Dubai remains a major tourist attraction to the whole world. The city is well-built with tall skyscrapers and many artificial wonders. The largest attraction of Dubai is the Burj Khalifa. This tower is double the size of the Eiffel Tower in height and remains an iconic landmark. Other than Burj Khalifa, Dubai is home to many extraordinary shopping malls and theme parks. The Dubai Mall is the world's largest shopping mall with an underwater aquarium. IMG world theme park, Lego Land, etc. are few important indoor theme parks you can find in Dubai. You can also experience the amazing desert safari ride during your Dubai Visit.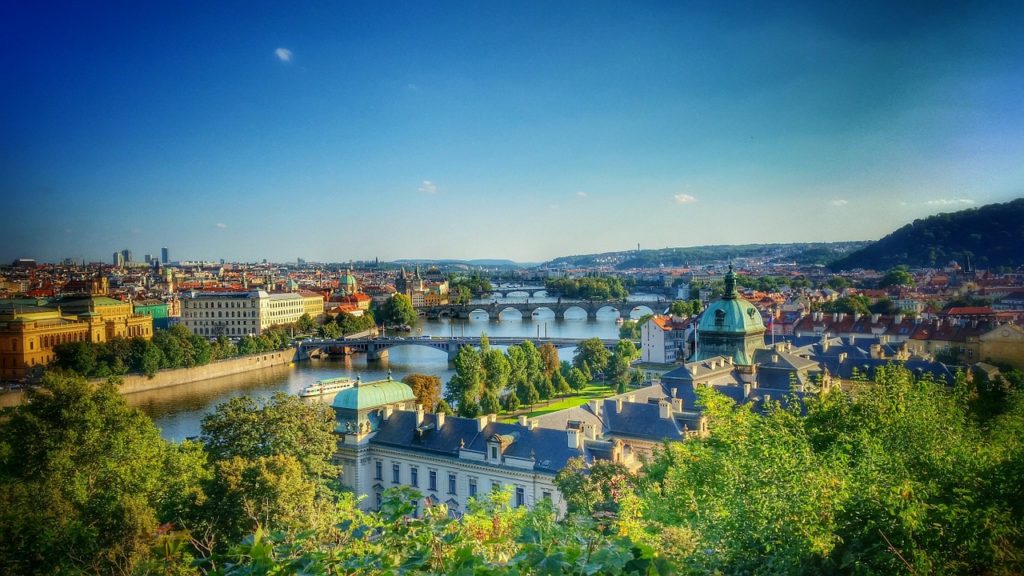 11. Prague, Czech Republic
Prague is a great city with historic and cultural sites which are worth visiting. There are many exciting places to see in Prague. It starts with the old town and moves towards the new town. You can find in Prague several landmarks of architectural importance. These sites reflect mixed culture from Gothic, Baroque, and the Renaissance period. Prague experiences a diversified nightlife where you find plenty of clubs, wine bars, etc. Enjoy visiting Prague Castle, Charles Bridge, Wenceslas Square, The National Museum and The Old Town Square and the Astronomical Clock. All of these are sites of historic importance, and it is worth visiting them.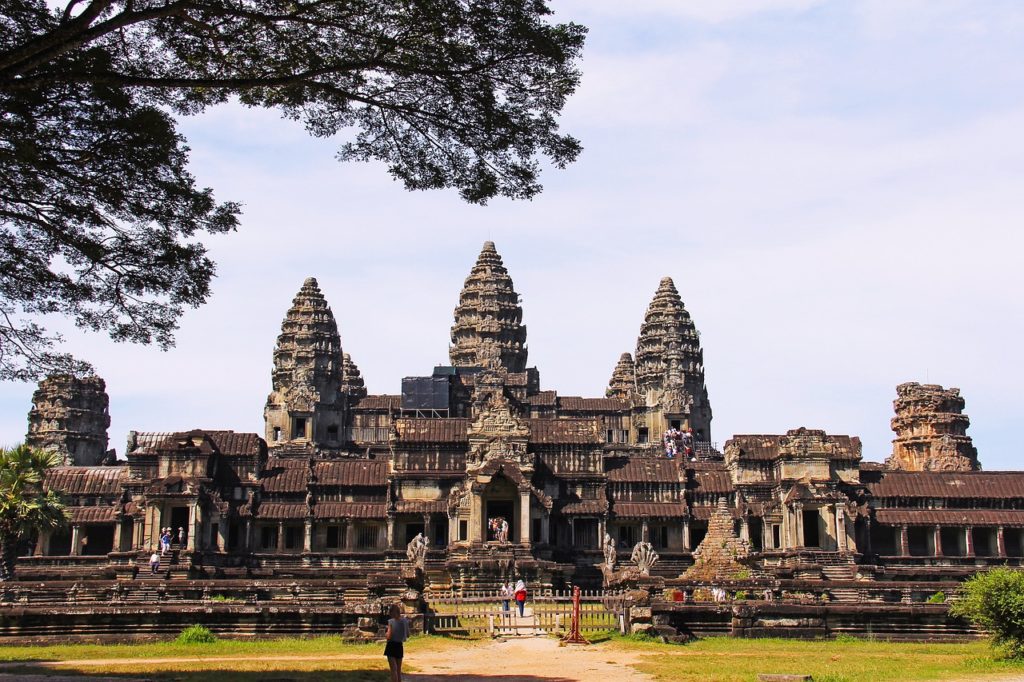 12. Siem Reap, Cambodia
Siem Reap remains completely soaked with ancient temples all over the place. The famous among them is the Angkor Wat. You can find this ancient structure in one of the largest religious complexes in the world. These temples were built in the 12th century. Once you travel to Cambodia, you will find this place will with cultural history. You can also get a lesson in national history at the Cambodian Cultural Village. The Angkor Market provides plenty of options for shopping as well.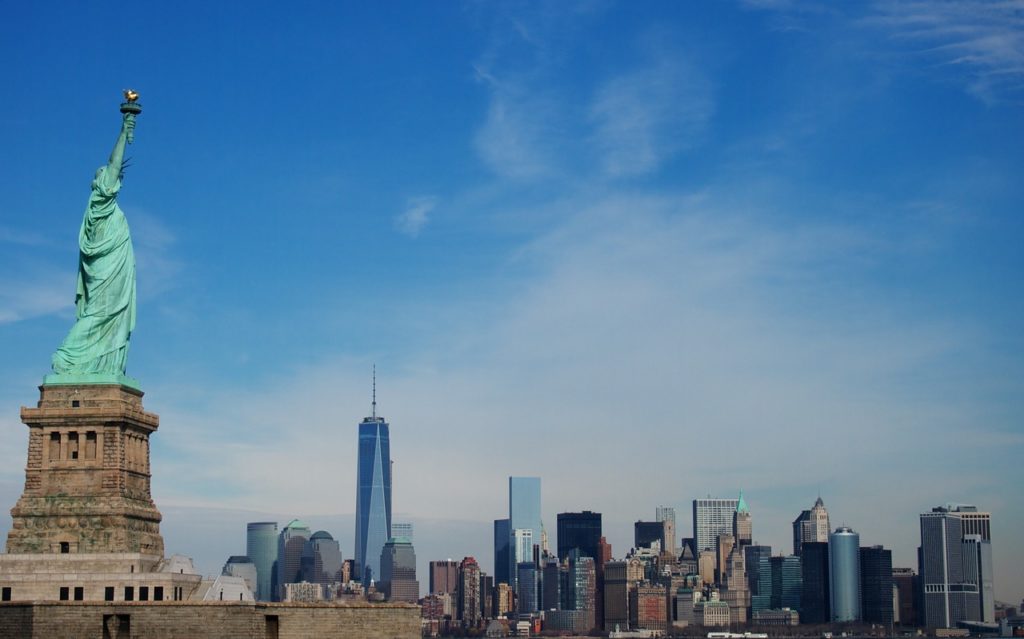 13. New York City, USA
New York is a great city with amazing night-life, food and city attractions. There are many interesting places for tourists to see in New York. Few of the most important places which tourists should never miss visiting are the statue of liberty, the met, time square, etc. Don't forget to grab a Broadway ticket and watch the spectacular Broadway show. Additional important places to see at New York City are the central park, Metropolitan Museum of Art, High Line and Time Square.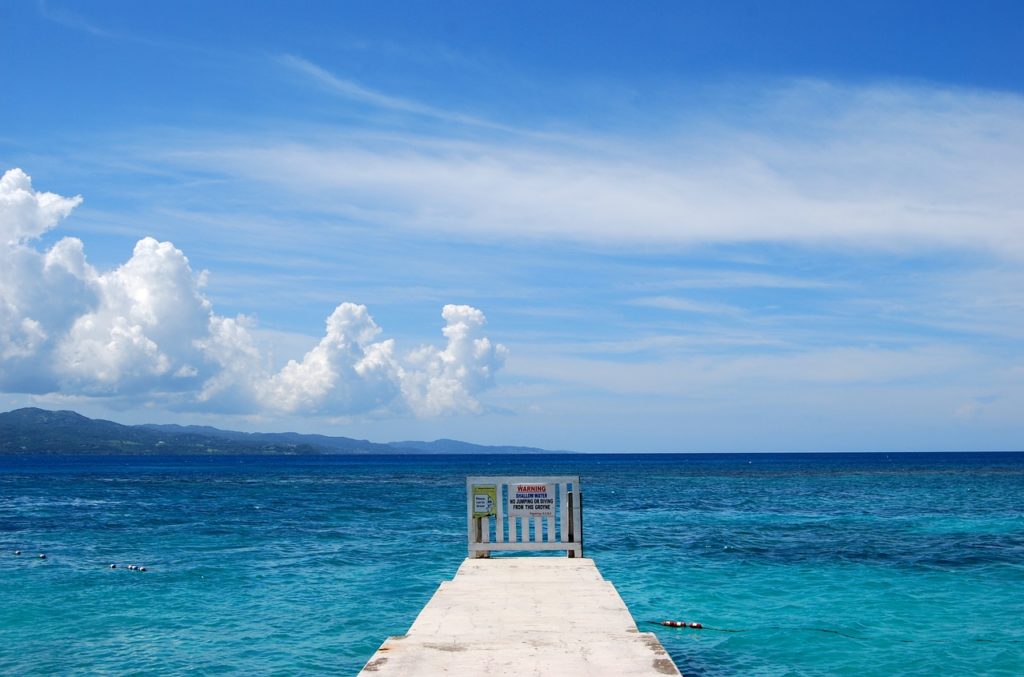 14. Jamaica
The melting pot of African, Asian, European and Middle Eastern cultures is Jamaica. This great diversification brought a significant difference in the culture of Jamaica. On every single thing starting from traditional crafts to performing arts, you can find this cultural diversity difference. There are some great beaches in Jamaica. You find here long beaches with amazing waterfalls and caves. Visiting Jamaica always remains a great experience.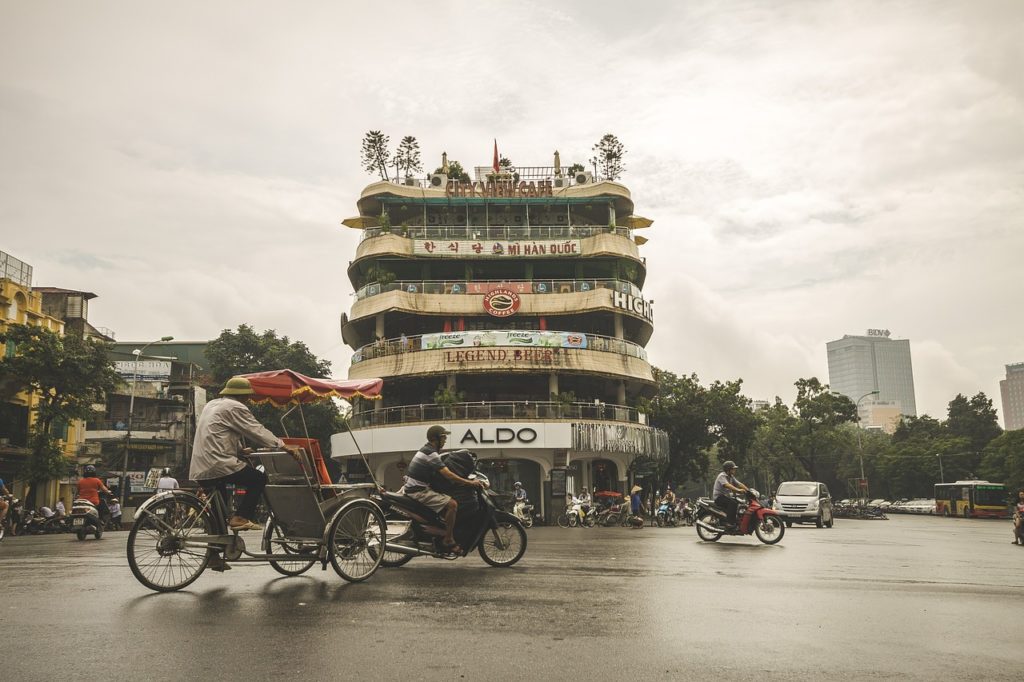 15. Hanoi, Vietnam
Vietnam is a charming city with several archaeological buildings. You find her the Old Quarter, monuments and colonial architectural buildings. The spooling city shows various modern developments too. The city of Hanoi consists of many past histories which remain unforgettable. You can find here beautiful lakes, parks and over 600 temples. All the major tourist attractions are easily accessible in a taxi. This makes the Hanoi, Vietnam beautiful.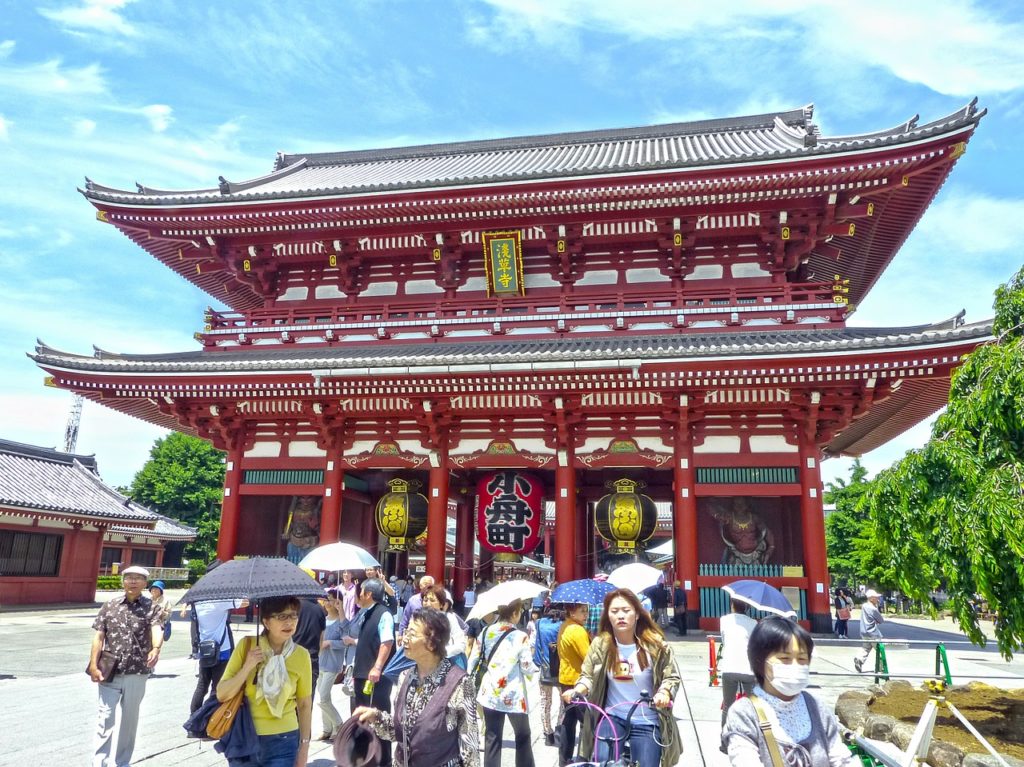 16. Tokyo, Japan
Tokyo is a great place to visit and remains a major tourist attraction. Tokyo is just like an onion as you cannot judge from outside. There are many beautiful palaces, monuments and gardens to see in Tokyo. Few of the major tourist's attraction are the Imperial Palace, The Sensō-Ji Temple, National Museum of nature and science, Ueno Park and Zoo and Tokyo National Museum. Visiting and exploring Tokyo remains a unique experience altogether.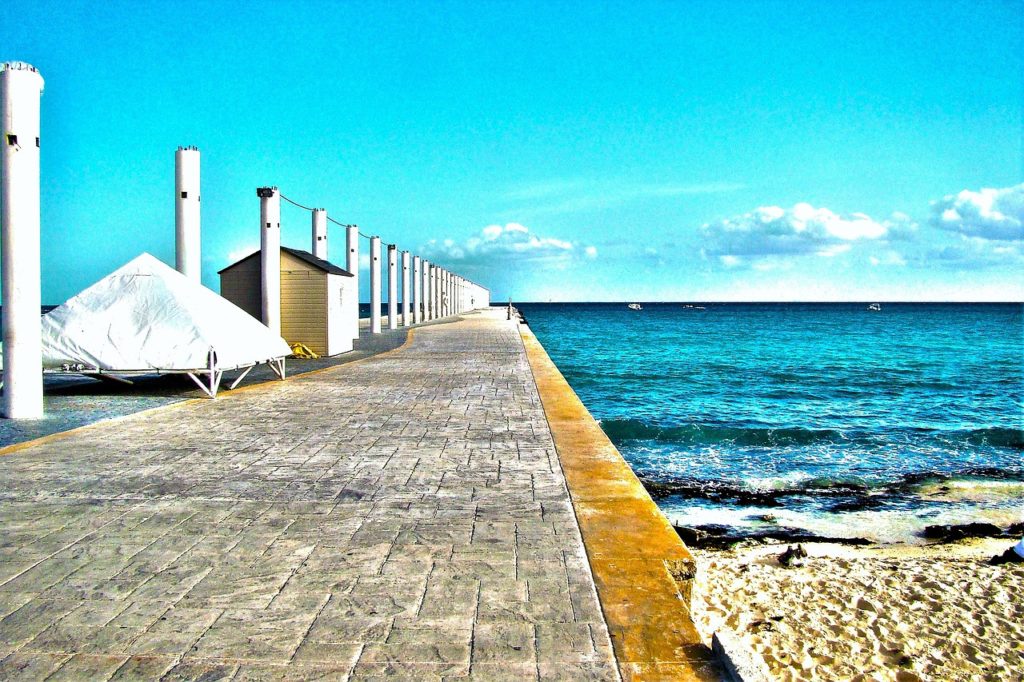 17. Playa del Carmen, Mexico
Beaches are always popular so as a beach town. Playa del Carmen is one such amazing beach towns of Mexico. This town got some stunning beaches enough to mesmerize any traveler. This beach town is full of life. There are electrifying nightlife hotel cultures that you can find here. Spend time here to feel relaxed.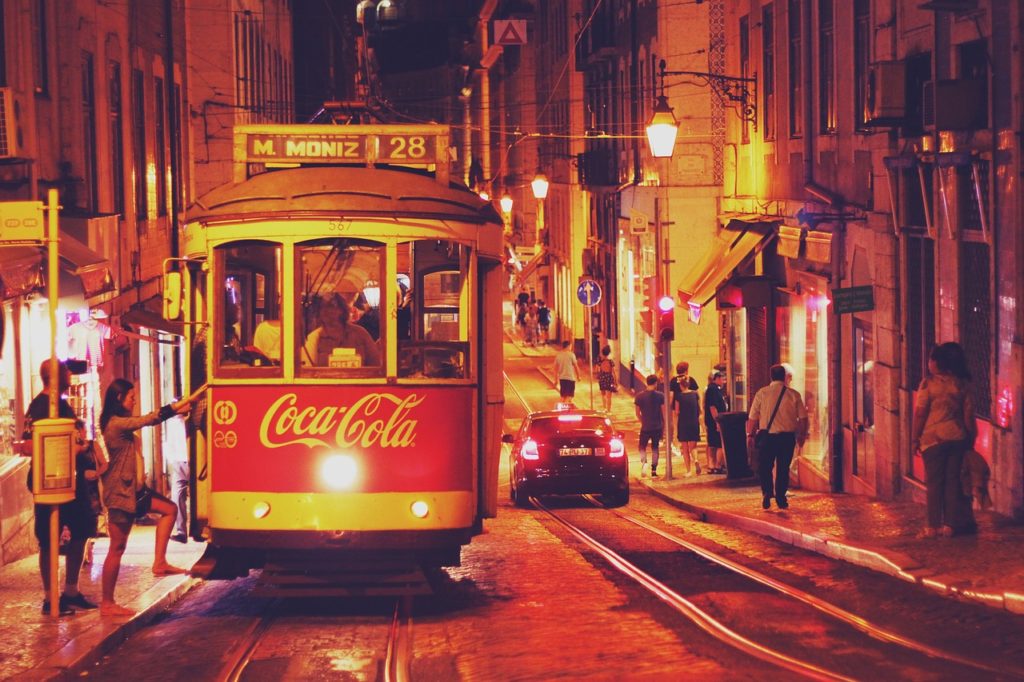 18. Lisbon, Portugal
Lisbon is a beautiful cosmopolitan city in Europe. There are many interesting places to see and visit in Lisbon. They are Castelo de São Jorge, Mosteiro dos Jerónimos, Museu Calouste Gulbenkian, Museu do Oriente, etc. All of these places have immense significance and historically important. Soak them into the long dawn culture and surrender the culture. Lisbon at Portugal, therefore, remains an Ideal gateway.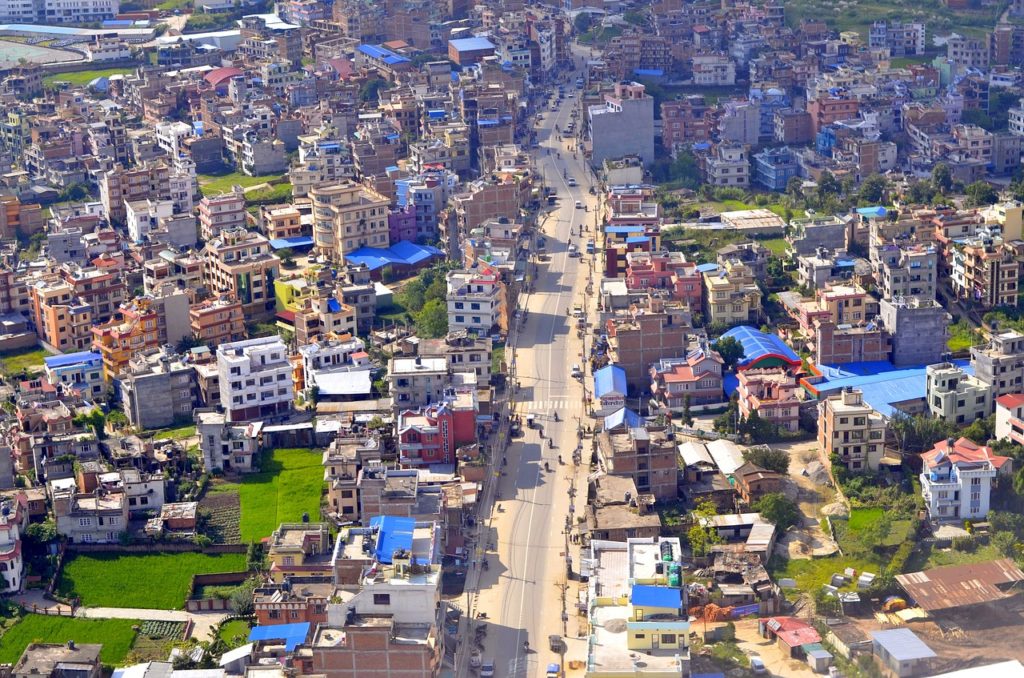 19. Kathmandu, Nepal
Kathmandu, the capital city of Nepal is a masterpiece of beauty. There are amazing and interesting temples found at Kathmandu. The overall scenic beauty of Kathmandu is incomparable. The ancient temples, shrines, golden pagodas, etc. are absolutely fascinating. The weather in Kathmandu is extremely pleasant. This popular tourist destination remains busy throughout the year. Don't miss the monkey temple which is the most sacred shrine of the valley.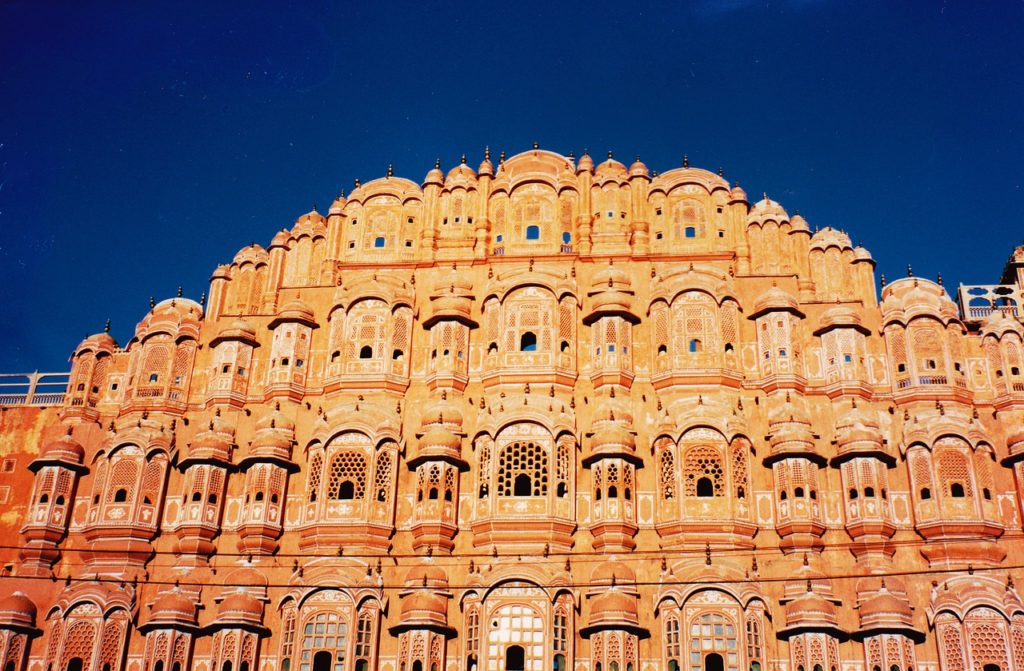 20. Jaipur, India
Jaipur is also known as the Pink City of India which is located in Rajasthan, India's desert capital. Jaipur is a colorful city with nice and friendly people all over. The entire city has a strong culture and home to many archaeological sites and forts. Few of the most remarkable ancient buildings in Jaipur are City Palace, Hawa Mahal, Amber forts, Jaigarh forts and Jahl Mahal. As you drive along the roads of the old city, you can find it painted in a pink hue. This is the reason for Jaipur being known as the Pink City of India.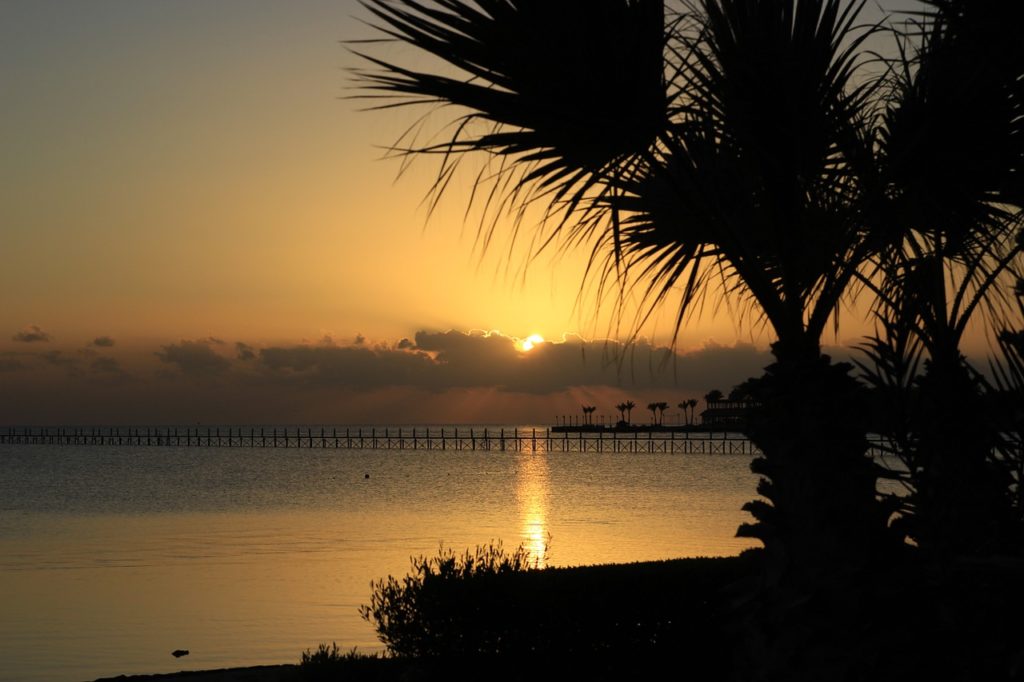 21. Hurghada, Egypt
Egypt is not all about Pyramids and deserts. There is a hidden gem of beauty, The Hurghada which is a resort town. Hurghada has some amazing beaches with stunning coral reefs and turquoise water ideal for snorkeling and diving. It is unbelievable to imagine that at the finish of the desert such a gorgeous beach exits. Europeans love to visit this beach and spend time there enjoying the beach sand and the sun. This beach remains an ideal gateway to escape from the sun's temperature amidst the desert.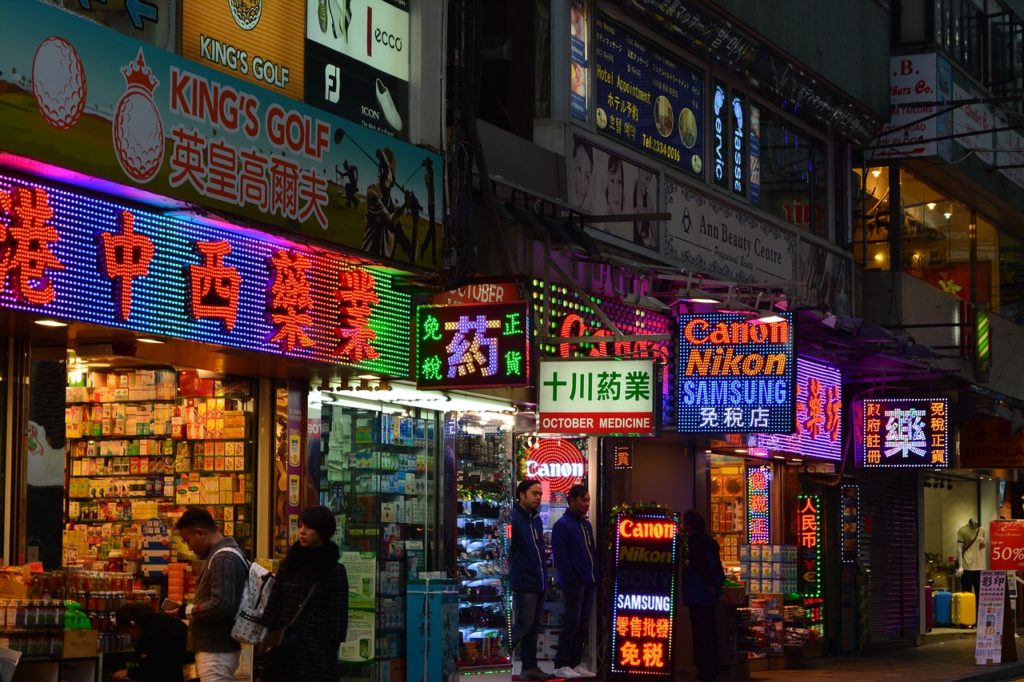 22. Hong Kong, China
The cosmopolitan city of Hong Kong is definitely a wonder to the world. There are amazingly large skyscrapers found in Hong Kong. Here, you can also find many exciting things for entertainment. Food is great in Hong Kong. Pancakes, tarts, etc. are all famous bakery foods produced and sold in Hong Kong. There is a large collection of a Chinese menu and Chinese dim sums are quite popular. Visit Hong Kong and get an opportunity for shopping at an unbelievable price.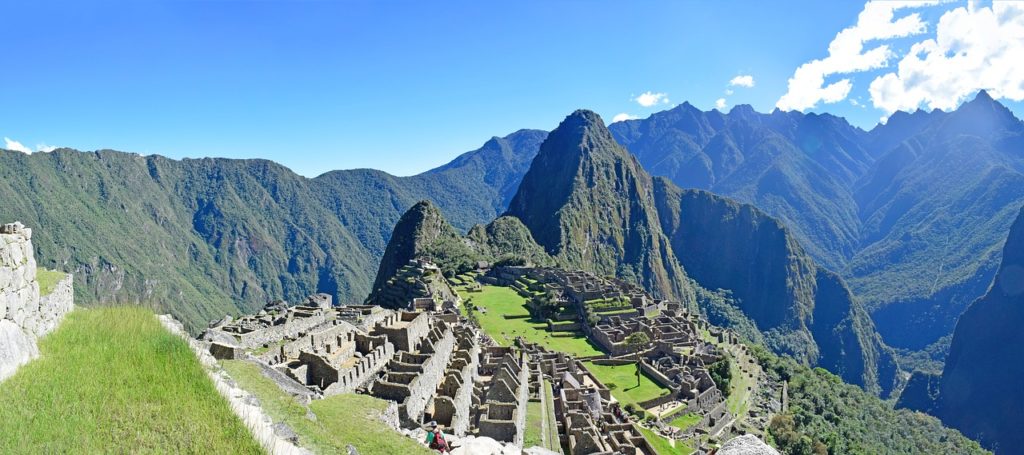 23. Cusco, Peru
Cusco has an amazing natural beauty unbelievably exists. The city has stone streets, churches and many important landmarks to visit. There are many buildings and monuments of architectural importance. Textiles are great and there are summer festivals celebrated. Enjoy nature to the fullest by traveling to Cusco in Peru.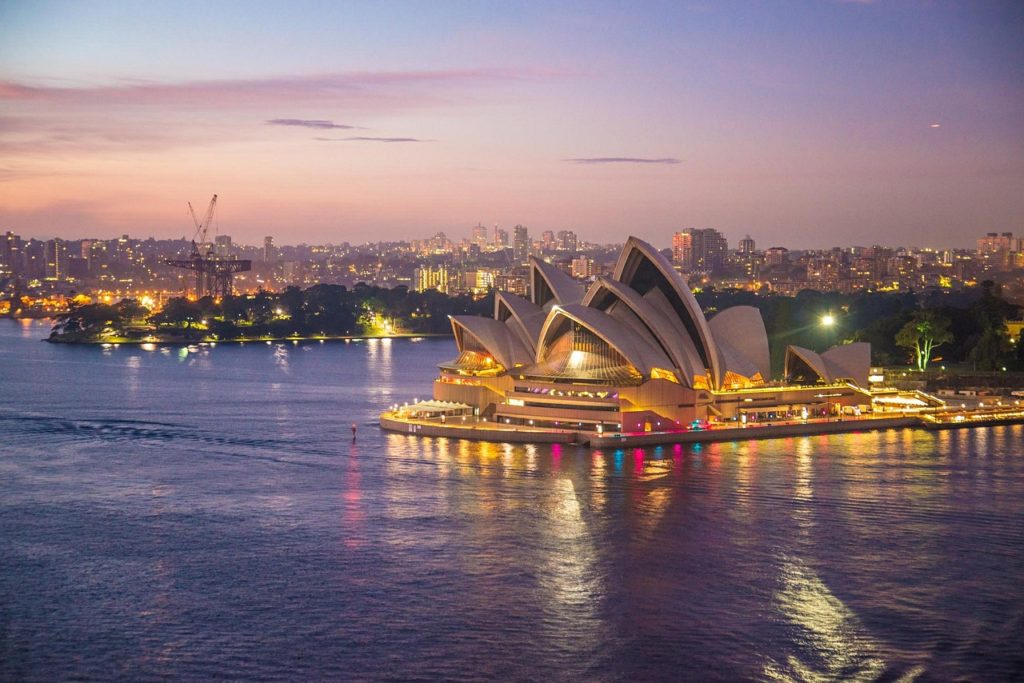 24. Sydney, Australia
Sydney is a beautiful city in Australia. The city has exciting beaches, important buildings, parks and a complete house of entertainment. Once you travel to Sydney, you can enjoy visiting the parks, zoos or by strolling around Harbor Bridge. You can also climb up to the Sydney Town and enjoy the 360-degree panoramic view of the city. Sydney experience remains special for every visitor visiting this beautiful city. Make your plan for Sydney as the city has great things to offer you.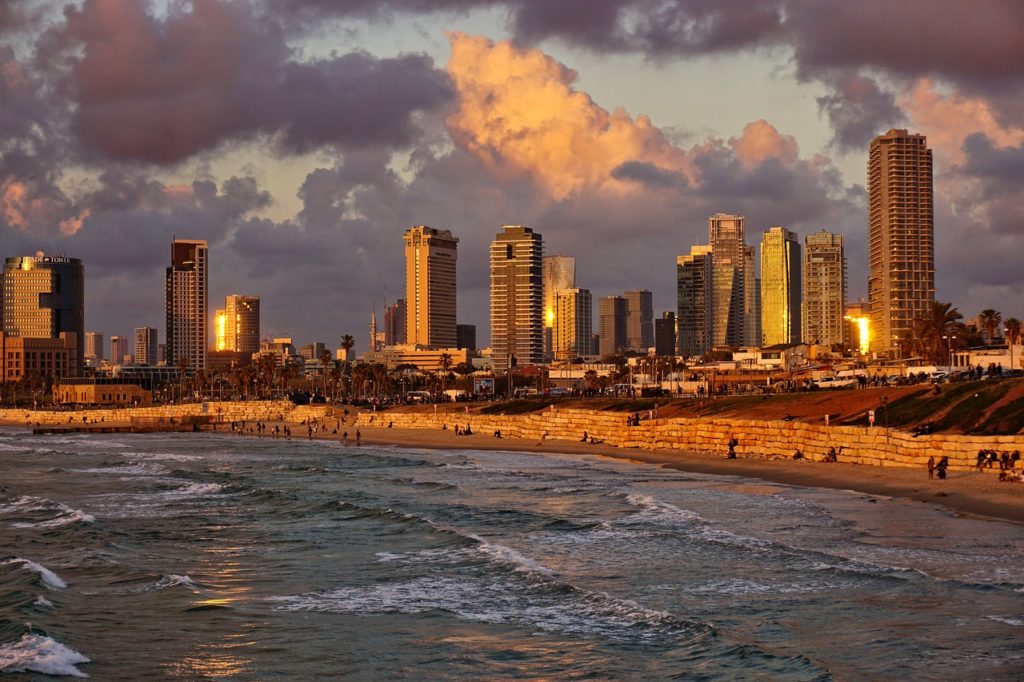 25. Tel Aviv, Israel
Israel is a modern metropolis with the most diverse population. Here, you can find clubs, bars, a thriving arts community with a lively crowd. You also find many musicians and young professionals in Israel. UNESCO listed the Bauhaus architecture in their list and therefore became an important place. There are a large number of bustling cultural events where people participate. Tel Aviv remains a great place to enjoy.