Tours & activities in Konjic
---
Results: 12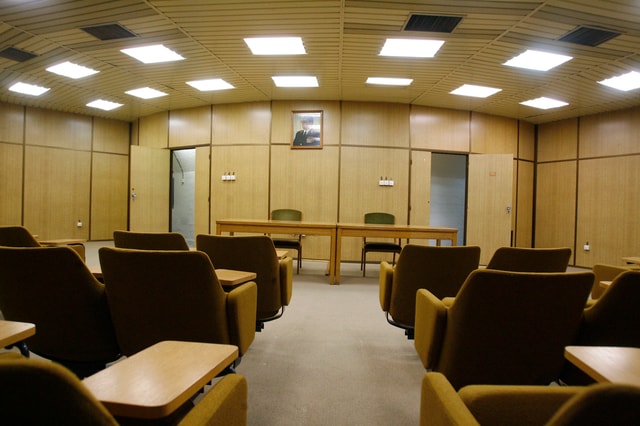 Sarajevo: Tito's Bunker Tour
Experience a visit to Tito's top secret atomic bunker in Bosnia and Herzegovina and learn of the history there.
Price from 49,00 EUR
Neretva River Rafting Trip
Enjoy a unique experience when you paddle down the rapids of the Neretva River with this rafting trip from Konjic.
Price from 40,00 EUR
Why TopGuide24?
Find the best activities for your holydays!
Huge variety
Quick search on different websites for the best tours and activities worldwide.
Perfection
Various filtering and sorting functions help you find the perfect experience.
Customised
Tours in small groups or privately without other guests.
Flexible
Many products can be cancelled free of charge up to 24 hours before the start.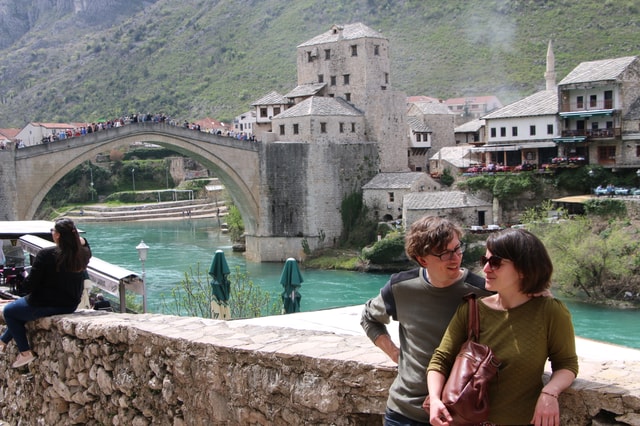 From Sarajevo: Mostar and Cities of Herzegovina Day Tour
Mostar, the city famous for its Old Bridge is for sure one of most beautiful places that you will see, but it is not all that Herzegovina has to offer. Konjic, Blagaj and Pocitelj are also gems of Herzegovina, so why not see them too?
Price from 75,00 EUR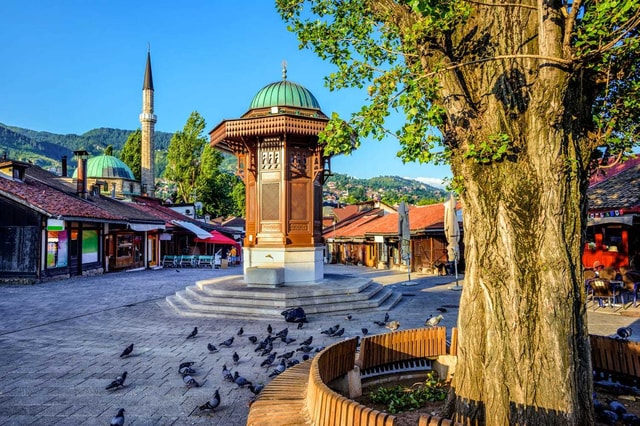 Mostar: Sarajevo Grand Tour with Tunnel of Hope Museum
Sarajevo's combo of Oriental and European influence is bound to mesmerize all those keen to explore its vivid history. This is a city that hosted the Olympics, led to World War I, and was besieged for years, and that was just the 20th century.
Price from 60,00 EUR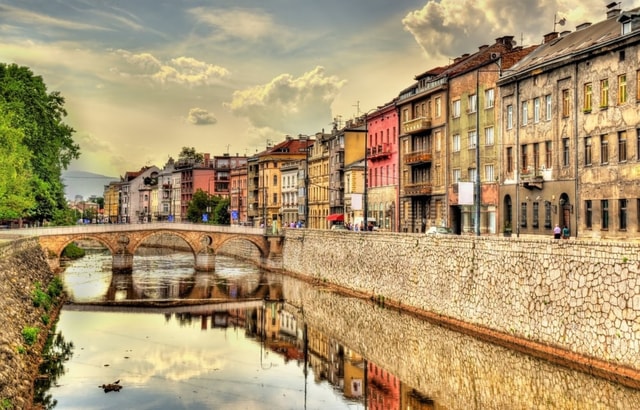 Sarajevo, Mostar & Jajce: 3-Day Best of Bosnia Private Tour
Explore the best of Bosnia on this private, three-day tour. See the highlights of Sarajevo, including the Tunnel Museum. Visit Konjic, Mostar, and Blagaj in Herzegovina, along with Travnik and Jajce, two historic cities dating back to medieval times.
Price from 250,00 EUR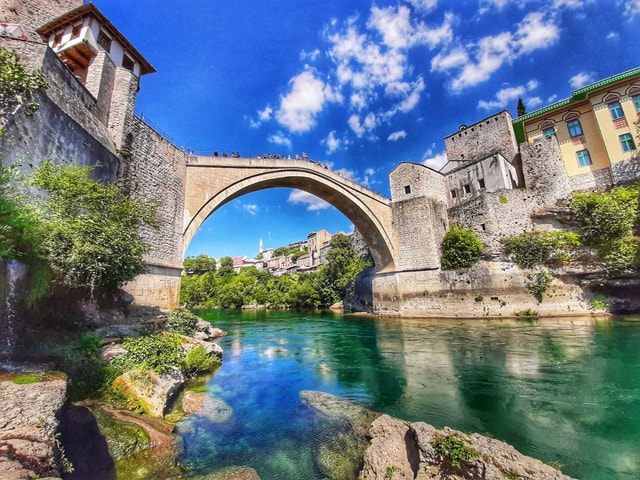 Mostar: Full-Day 4 Cities of Herzegovina Heritage Tour
Take a unique day trip around the most stunning spots of Herzegovina. Explore the magnificent nature and history of this part of the world and enjoy the Mediterranean spirit of the south. Visit the famous Old Bridge and the Ottoman bazaar.
Price from 69,00 EUR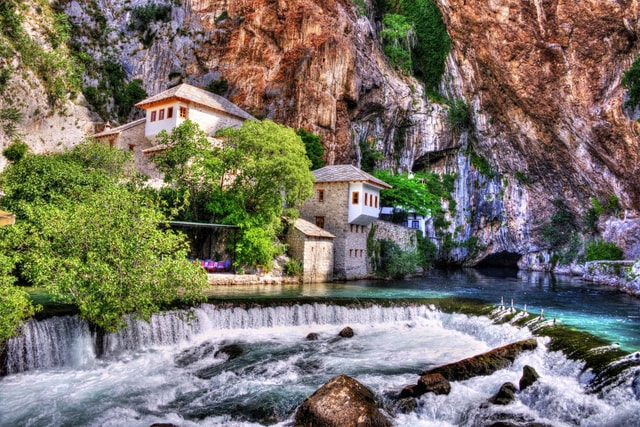 Sarajevo to Dubrovnik: Herzegovina Connecting Day Tour
Enjoy a connecting day tour that covers 6 of the most amazing destinations in Herzegovina. Depart from Sarajevo in the morning and make stops in Mostar, Blagaj, Počitelj, Kravice Waterfalls, Konjic, and Jablanica on your way to Dubrovnik.
Price from 150,00 EUR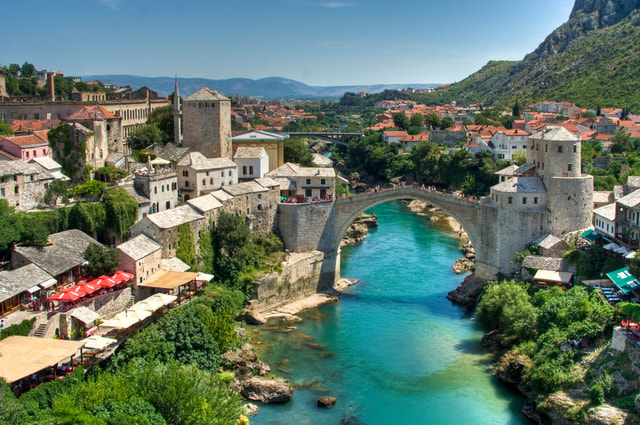 Sarajevo: 1-Way to Mostar with Konjic, Blagaj, and Pocitelj
Visiting Mostar from Sarajevo wanting to visit other places in Herzegovina? With this tour, you can experience all that this stunning region has to offer as accompanied by a local guide. See UNESCO Heritage Sites and 16th-century monasteries, and more!
Price from 70,00 EUR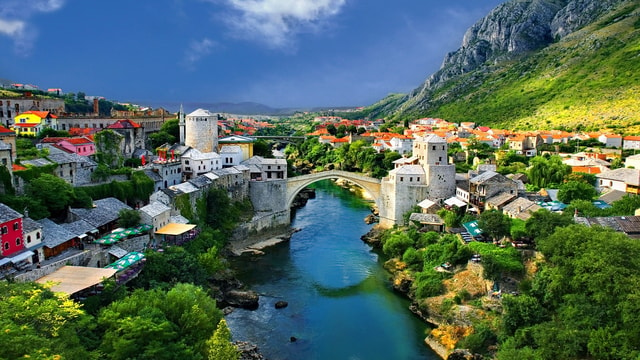 From Dubrovnik: 1-Way Tour to Sarajevo via Mostar and Konjic
Enjoy a comfortable transfer from Dubrovnik to Sarajevo and take the opportunity to see some of the best sights in Bosnia and Herzegovina along the way.
Price from 360,00 EUR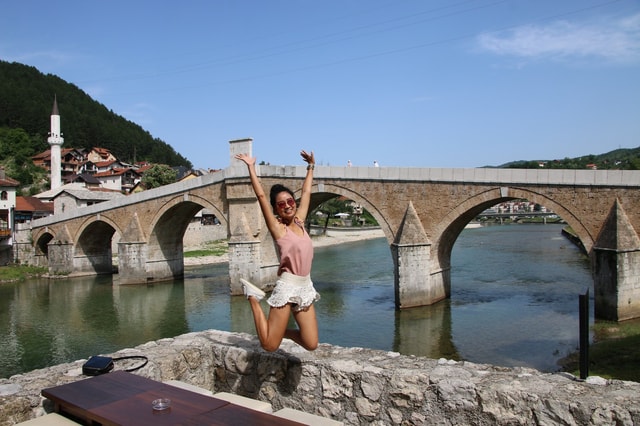 Sarajevo: One-Way Tour to Dubrovnik via Mostar
Enjoy a one-way tour with an experienced tour guide as you visit Mostar, Kravica Falls, Blagaj, Pocitelj, and Konjic on your way from Sarajevo to Dubrovnik.
Price from 130,00 EUR
From Sarajevo: Guided Day Trip to Mostar and Herzegovina
Go on an exciting journey to the heartland of Herzegovina, one of the warmest regions in the Balkans, on this full-day guided trip. Visit popular historical sites and immerse yourself in the local traditions that have evolved over the centuries.
Price from 69,00 EUR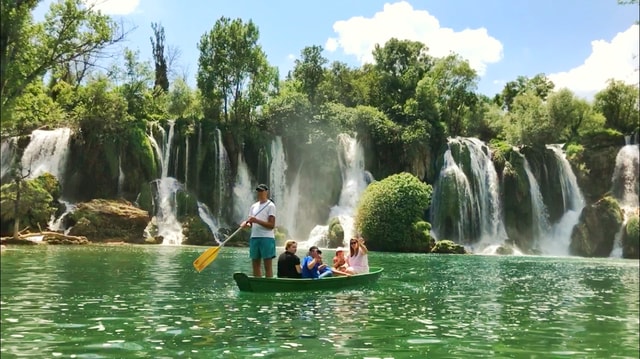 Day Tour: Kravice Waterfalls, Počitelj, Blagaj, & Mostar
Enjoy a full-day tour to Konjic, the Kravice Waterfalls, Počitelj, Blagaj, and Mostar. Sightsee, take a swim, and try local food.
Price from 65,00 EUR