Tours & Activities in Indonesia
---
Results: 15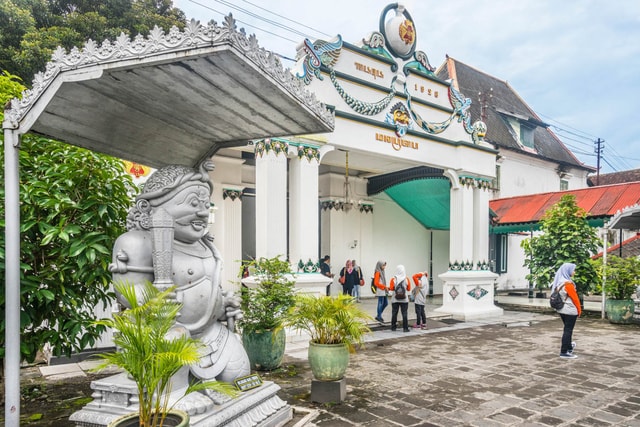 Yogyakarta: Sultan's Palace and Water Castle Walking Tour
Explore Yogyakarta's rich history at Sultan Palace, a royal residence, and marvel at the enchanting Water Castle, a serene retreat.
Price from 34,36 EUR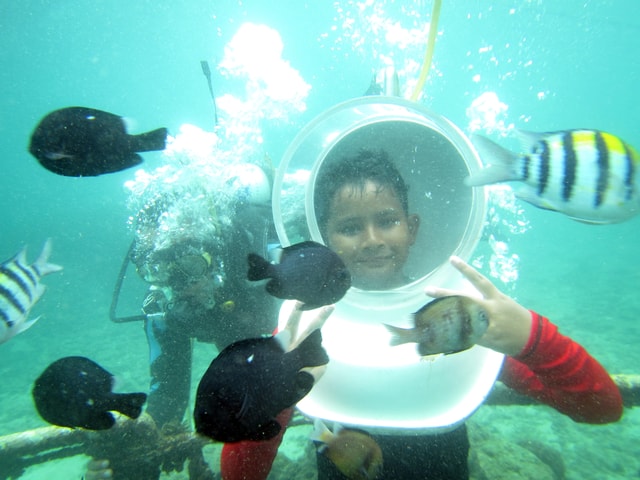 Bali : Sea Walker Fish Sightseeing Experience
Dive into Bali's underwater paradise with Sea Walker at Tanjung Benoa Beach. Explore the ocean's wonders in just 25 minutes!
Price from 23,86 EUR
Why TopGuide24?
Find the best activities for your holydays!
Huge variety
Quick search on different websites for the best tours and activities worldwide.
Perfection
Various filtering and sorting functions help you find the perfect experience.
Customised
Tours in small groups or privately without other guests.
Flexible
Many products can be cancelled free of charge up to 24 hours before the start.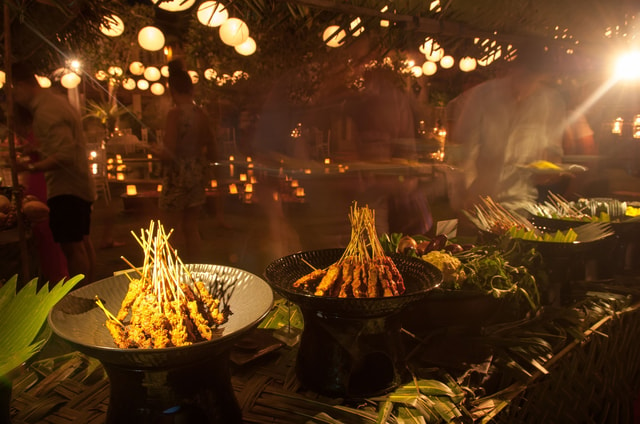 Denpasar: Night Street Food Walking Tour
Send your taste buds on an adventure across Denpasar's bustling streets at night. Hit up different food spots for some Balinese rice cake, suckling pig, satay, soto and finish with the tastiest local desserts and tropical fruits on the island.
Price from 56,63 EUR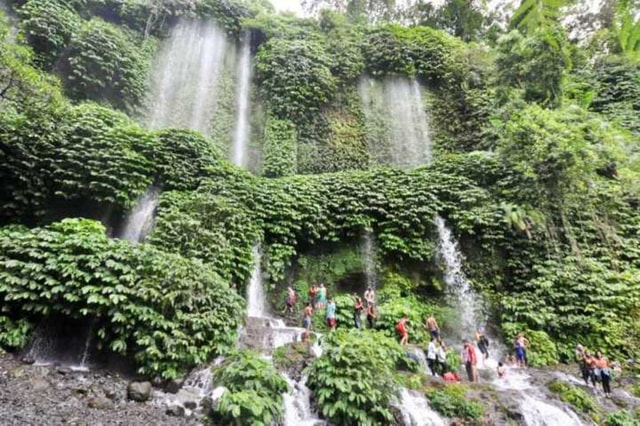 Lombok Rice Terrace Walking Tour & Benang Kelambu Waterfall
Explore Lombok's breathtaking rice terraces, serene waterfalls, and enchanting Monkey Forest in our immersive walking tour for an unforgettable natural adventure.
Price from 60,45 EUR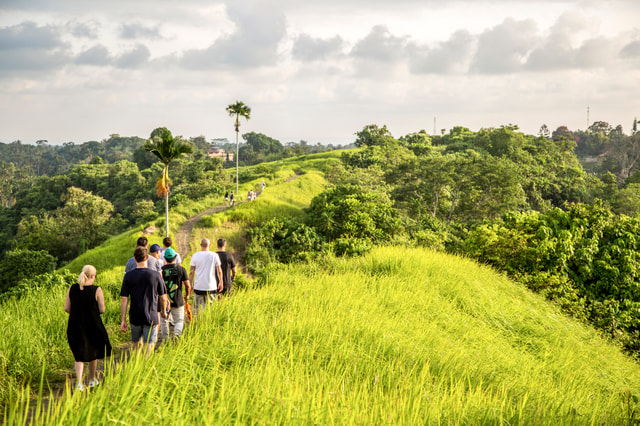 Ubud: 3-Hour Walking Tour with Lunch
Discover the artistic and rural flavor of Ubud on a 3-hour walking tour, and get views of the countryside of Bali far from the legendary beaches. Encounter a variety of landscapes and small villages, enjoy a traditional Indonesian lunch and more.
Price from 20,47 EUR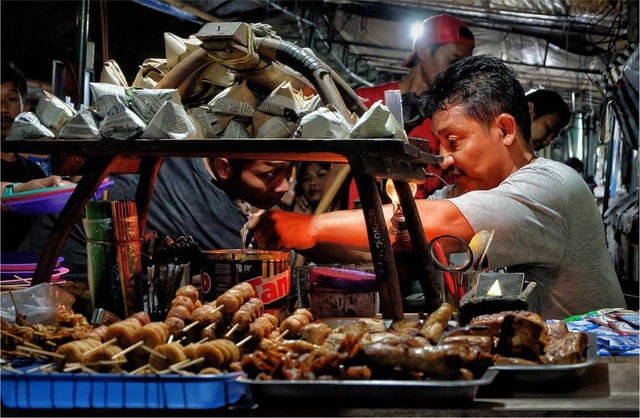 Yogyakarta: Night Walking and Street Food Tasting Tour
Experience Yogyakarta after the sunset on a night walking and street food tasting tour. Discover the city's most important landmarks and sample some of the best cuisine and desserts in town.
Price from 45,70 EUR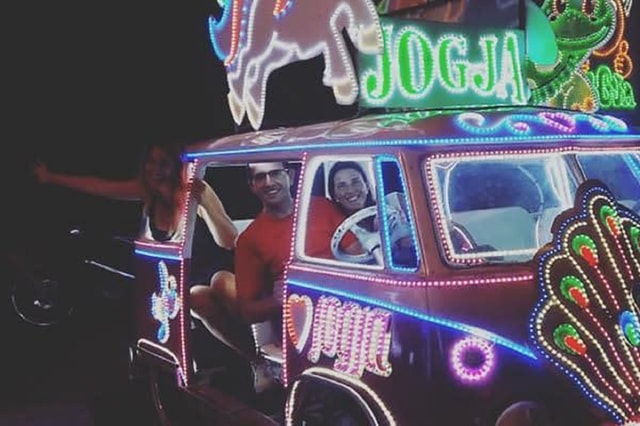 Yogyakarta: Nighttime Food and Walking Tour
See the sites of Yogyakarta at night on a rickshaw tour. From Tugu Yogyakarta Monument to Alun-Alun Kidul, enjoy trying Javanese foods, sweets, and non-alcoholic drinks along the way.
Price from 36,59 EUR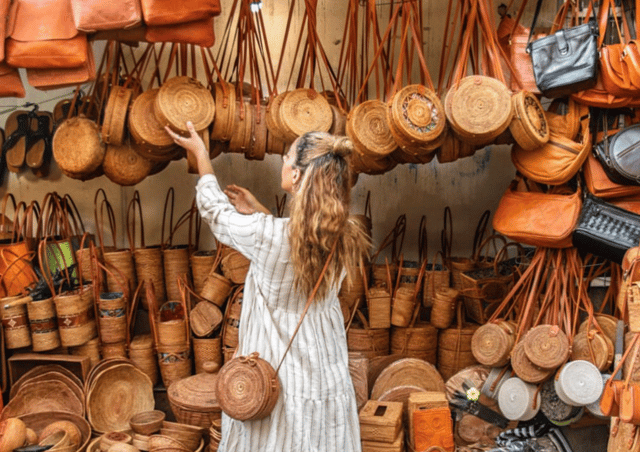 Ubud: 4-Hour Highlights Monkey Forest & Market Walking Tour
Enjoy a leisurely trek with a private guide along the Campuhan Ridge Walk, which boasts gorgeous hillside views. Explore the beautiful water temple of Saraswati, learn about the history of Ubud Palace and visit the incredible Ubud Monkey Forest.
Price from 41,36 EUR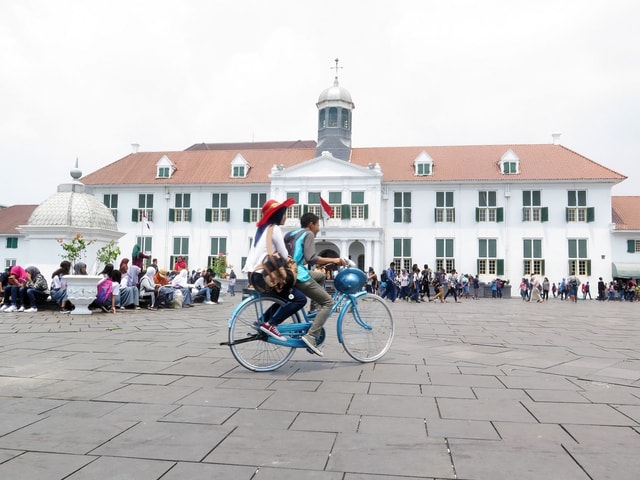 Jakarta: Culture & Historical Batavia Guided Walking Tour
Explore the glory of colonial Jakarta in this 3-hour guided walking tour. Visit historical sites in the old town and view the area's wonderful architecture.
Price from 63,63 EUR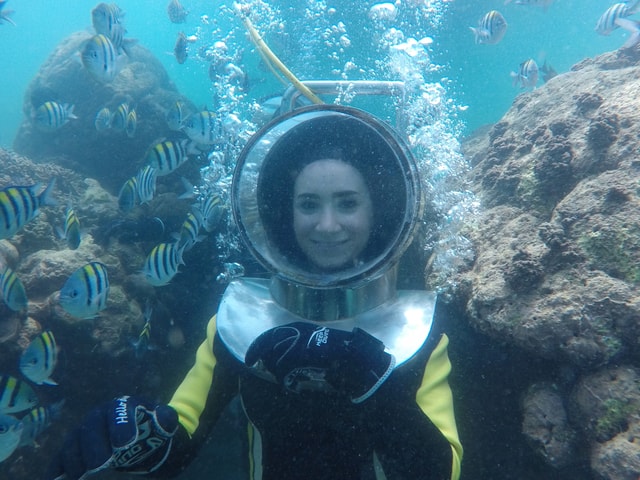 Nusa Dua: Underwater Sea Walking Experience
Have you ever felt like walking at the bottom of the ocean and seeing what goes on down there? Enjoy the wonders of the sea by foot with a sea walker experience, an extraordinary approach to diving.
Price from 61,89 EUR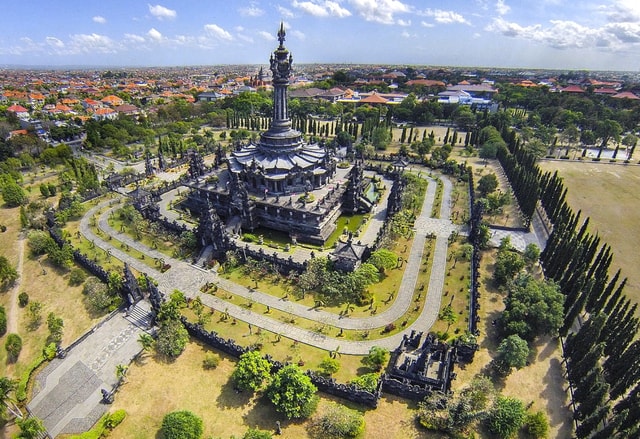 Denpasar: Self-Guided Walking Tour with Audio Guide
Discover the city of Denpasar on a self-guided audio walking tour. Immerse yourself into the cultural fusion and learn about the turbulent history of Bali.
Price from 13,32 EUR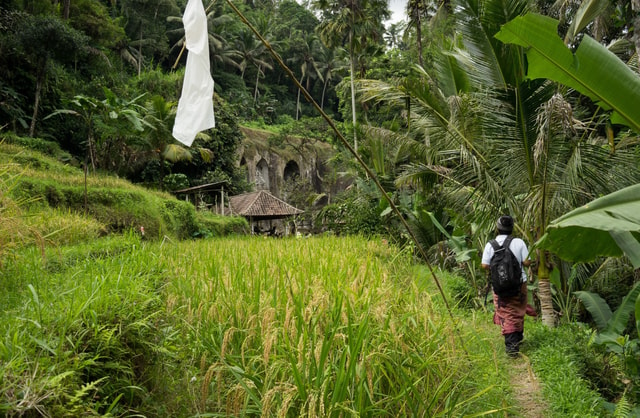 Bali: 6-Hour UNESCO Sites Cultural Walking Tour
Join an authentic cultural walking tour to Pakerisan River and its watershed, one of Bali's UNESCO World Heritage sites, including the famous holy spring of Tirta Empul, Gunung Kawi Temples and several other historical sites.
Price from 47,60 EUR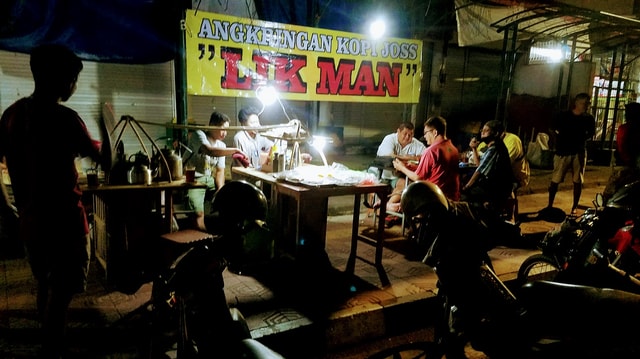 Night Walking and Street Food Tasting Tour in Yogyakarta
Step into Yogyakarta's vibrant nightlife with this exciting walking and street food tour. Traverse through the city's bustling streets, explore prominent landmarks under the night sky.
Price from 46,90 EUR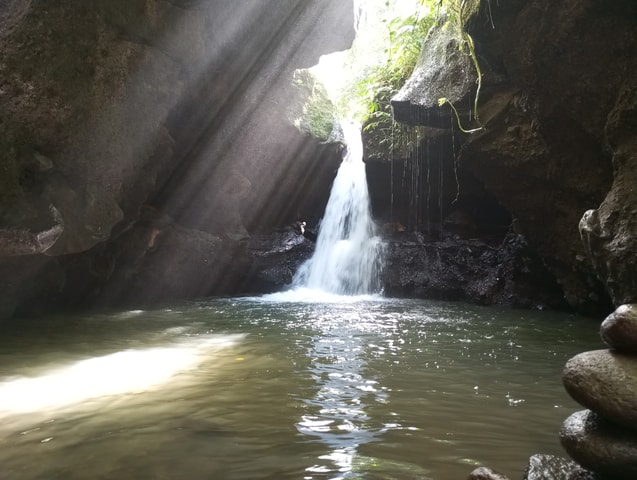 Tetebatu Panorama Walking Tour
Tetebatu Panorama Walking tour. This tour will goes through for, normaly four hours. 4 hours is for explore Tetebatu, how tetebatu village is, how the people are.
Price from 60,45 EUR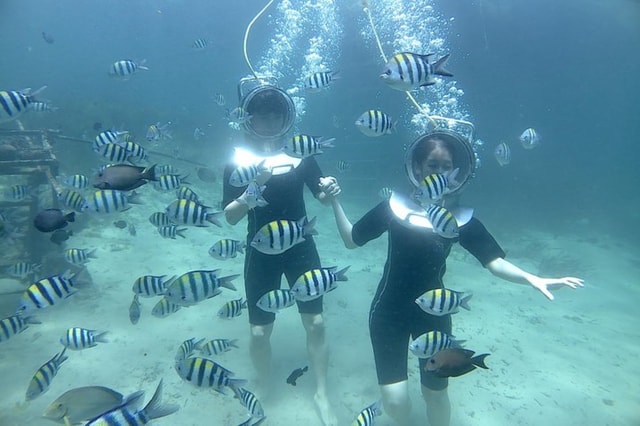 Jet ski and Sea Walker
This package are suitable for couple and family including ride jet ski and sea walker the sensation of breathing underwater walking while feed tropical fish from the palm of your hand.
Price from 95,45 EUR
Please choose your destination