Tours & activities in Dublin
---
Results: 12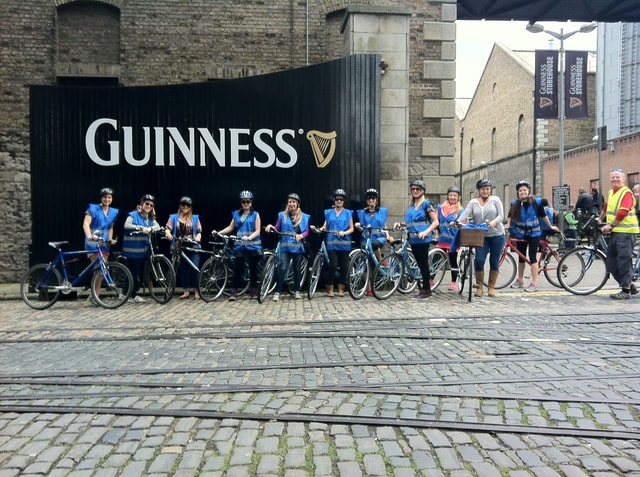 Dublin 2.5-Hour Guided Bike Tour
Explore the sights and sounds of Dublin on a 2.5-hour guided bike tour and ride past historic architecture, learning about the legends and contemporary life of the Irish capital. See Dublin Castle, the Guinness Brewery, St. Patrick's Cathedral and more.
Price from 25,50 EUR
Dublin Panoramic E-Bike Tour with Howth Adventures
Cycle to the most breath taking views in Ireland without getting out of breath. Our e-bikes are great fun and trusty on the tarmac or the trails.  We mix the insider tracks and tales of this truly amazing peninsula while taking you to unrivaled panoramic views away from the crowds surrounded by nature and beauty.                                            Howth Harbour  Howth Castle Strand Road Sutton Martello Towers Red Rock Sutton the Ben of Howth the Summit Howth Cliffs Baily Lighthouse & the views!
Price from 55,00 EUR
Why TopGuide24?
Find the best activities for your holydays!
Huge variety
Quick search on different websites for the best tours and activities worldwide.
Perfection
Various filtering and sorting functions help you find the perfect experience.
Customised
Tours in small groups or privately without other guests.
Flexible
Many products can be cancelled free of charge up to 24 hours before the start.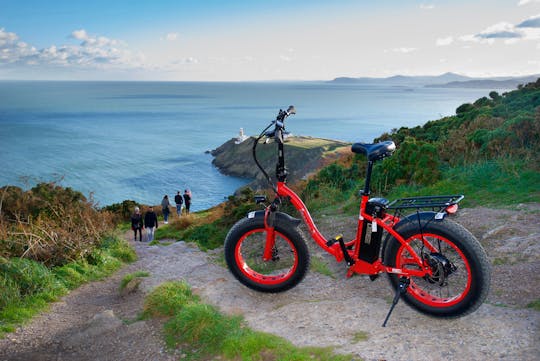 Howth panoramic e-Bike tour in Dublin
Discover the highlights of Howth as you ride on your e-bike towards unrivalled panoramic views away from the crowds, surrounded by nature and beauty.
Price from 0,00 EUR
Tour available in:
English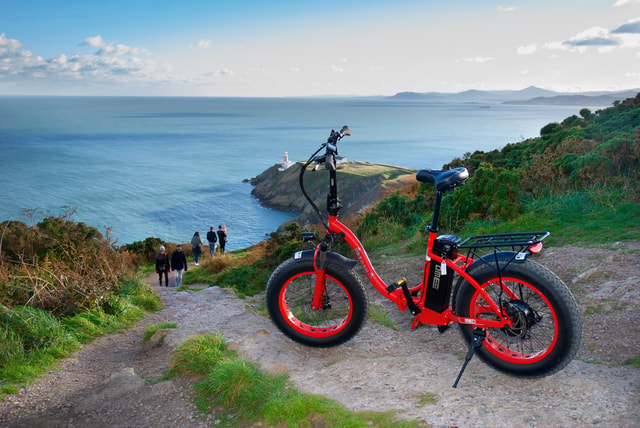 Howth: Panoramic e-Bike Tour
Cycle to the most breathtaking views in Ireland without getting out of breath during a 3.5-hour tour. Explore the peninsula on an e-bike, which is a great fun and reliable mode of transport whether on tarmac or off-road trails. 
Price from 55,00 EUR
See Dublin By Bike
Discover the rich history, the folklore, the great buildings, the unique atmosphere of Dublin, with a guided bike tour. Get a sense of the city's energy, its history, culture and wit; its distinguished citizens – from Joyce to Bono. This tour uncovers Dublin's charm. There are no hills and the pace is relaxed. Participants must be competent cyclists. We also insist that hi-vis bibs and helmets are worn. It is a condition of participating in the tour.
Price from 32,53 EUR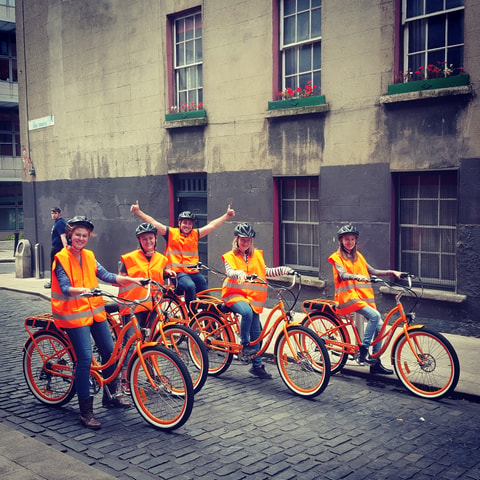 Dublin 2-Hour E-Bike Tour with a Local Guide
Enjoy a guided e-bike tour of Dublin, riding with a local. This is a great way to get a feel for the city and an overall orientation. The tour takes you to some of the major sites of interest as well as to some of the hidden parts of Dublin as well.
Price from 35,00 EUR
Half-Day E-Bike Tour from Dublin City to Howth
Take a trip on an e-bike with us to the picturesque fishing village of Howth! Discover Howth and its surrounding areas with one of our professional guides.
Price from 100,00 EUR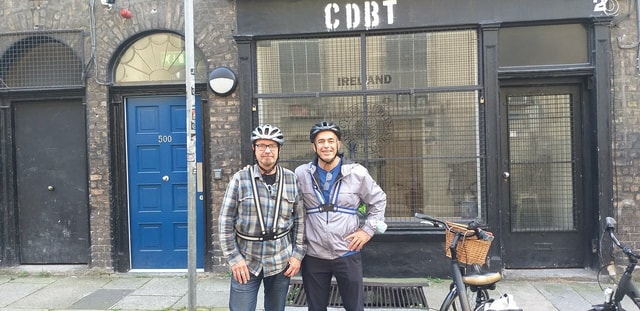 Dublin: 2.5-Hour City Bike Tour
Discover all the top highlights of Dublin on an exciting bike tour riding past famous tourist attractions, historic monuments, and secret spots loved by locals.
Price from 30,00 EUR
Wicklow 5-Hour E-Bike Tour
Travel through the Garden of Ireland on an E-Bike, with one of our adventurous and fun guides. Take in the beautiful scenery surrounding you while your e-bike assists with the pedaling!
Price from 100,00 EUR
Electric Bike Tour Along The Historic Waterways Of Dublin
This is the first and only bike tour that passes through both the city centre and outskirts of Dublin, availing of many little known cycleways through parkland and along rivers and canals. With the e-bike, you can choose how much or how little energy you need to expend, according to your own fitness or energy levels. This is a unique way to see Dublin, while barely realising you are in the city, and all the while getting the benefit of fresh air and exercise without wearing yourself out.....unless you want to. The stories you will hear are more often little known than common, and offer fascinating glimpses into the murky past!
Price from 130,09 EUR
Mountain Bike Adventure in Dublin / Wicklow Mountains
All weather guided experience, bikes included. Don't worry about the weather, learn to dance in the rain, trust me you'll be warm!We will take a short 30 to 40 minutes drive into the Dublin/Wicklow mountains. From here no matter how skilled you are lets do some basic bike setup make sure the bike I've provided is comfortable for climbing & descending. Slowly climbing up a basic climb to warm up we will chat & get an underst&ing of the type of trails we will do. We will then begin our fist small beginners decent, this trail is short, fun & as fast as you make it. We then have a nice 20 mins approx. climb into a more technical but beginner level trail (blue+), fast, flowy & really a smiling trail the whole way down. A breather & some liquids on board you will then have a choice of levels for the next 2 hours, from total beginner to pro race sketchy, steep, wet rooty trails.At no point will you be brought to a trail or made cycle a trial or feature that you are not comfortable with.
Price from 70,00 EUR
Private e-Bike Tour in Carlingford and The Cooley Peninsula
This tour is an amazing opportunity to explore the diverse flora and fauna, history and scenery of Carlingford and the Cooley Peninsula on new, top of the range, Irish designed and built Kuma S2 eBikes. We guarantee a fun filled, informative and enjoyable 6 hours. The e-bikes ensure no one feels left out.
Price from 100,00 EUR