Tours & Activities in Andria
---
Results: 13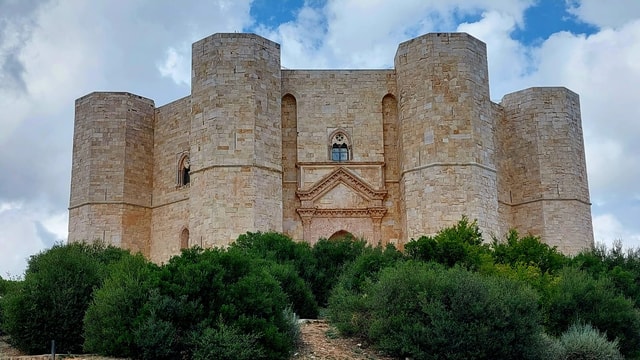 Andria: Castel del Monte Entry & Private Historical Tour
Immerse yourself in the history and mystery of the ancient medieval castle, Castel del Monte. Explore the rooms, towers, and courtyards with your guide as you learn about the secrets of the manor.
Price from 65,00 EUR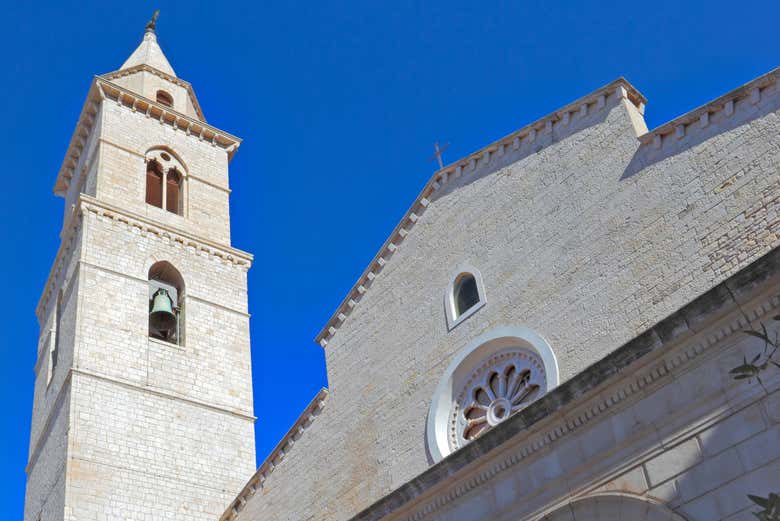 Private Tour of Andria
Discover the true essence of Apulia: explore picturesque Andria and taste delicious local products on this private tour.
Price from 120,00 EUR
Why TopGuide24?
Find the best activities for your holydays!
Huge variety
Quick search on different websites for the best tours and activities worldwide.
Perfection
Various filtering and sorting functions help you find the perfect experience.
Customised
Tours in small groups or privately without other guests.
Flexible
Many products can be cancelled free of charge up to 24 hours before the start.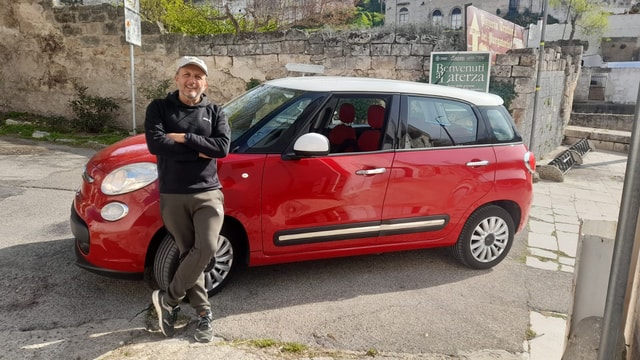 Bari: Customizable Day Trip in a Fiat 500 Large
Take a tour of Bari from the comfort of a Fiat 500 car and explore Alberobello, Matera, or Castel del Monte. Discover the local culture, ancient towns, and historical sites of Puglia and Basilicata.
Price from 180,00 EUR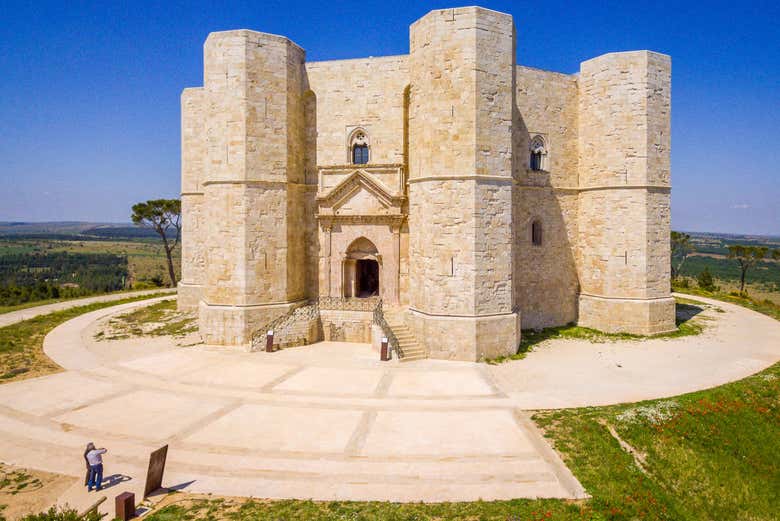 Private Tour of Castel del Monte
Feel like a Medieval knight exploring the 13th century Castel del Monte in Andria. Delve into the Middle Ages on this private guided tour.
Price from 80,00 EUR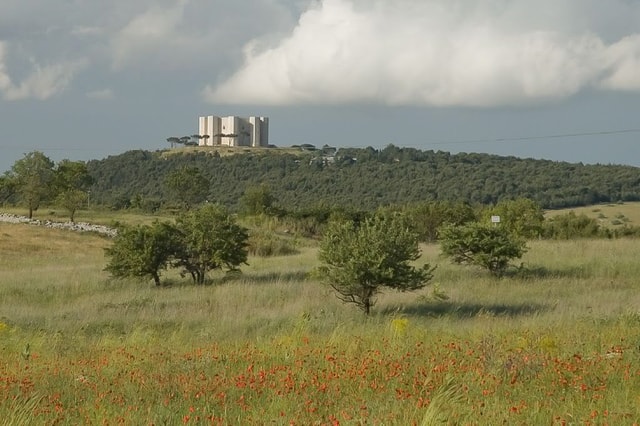 Andria: Castel Del Monte 1.5-Hour Guided Tour
Immerse yourself in the medieval atmosphere of Castel Del Monte on a 1.5-hour walking tour of the hills and fort near Andria and learn more about the Murgia National Park and the history of Frederick of Swabia, Emperor of the Holy Roman Empire.
Price from 130,00 EUR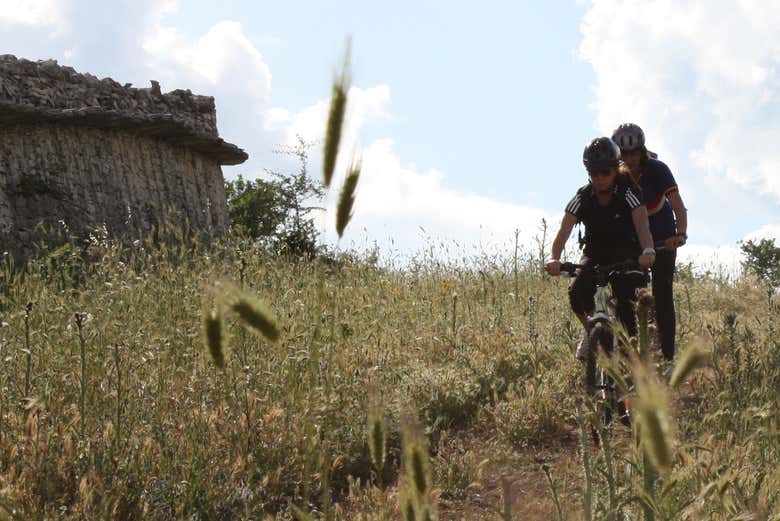 Castel del Monte Bike Tour
Follow in the footsteps of King Frederick II on this bike tour of the surroundings of Castel del Monte. Discover the mysteries of this famous fortress!
Price from 40,00 EUR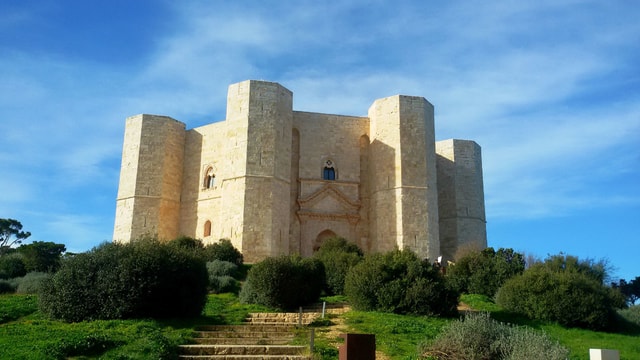 Castel del Monte 1-Hour Guided Tour
Explore a 13th-century UNESCO World Heritage Site of Puglia guided tour of Castel del Monte. Built by Emperor Frederick II Hohenstaufen, the castle is a unique form with 8 octagonal towers
Price from 79,00 EUR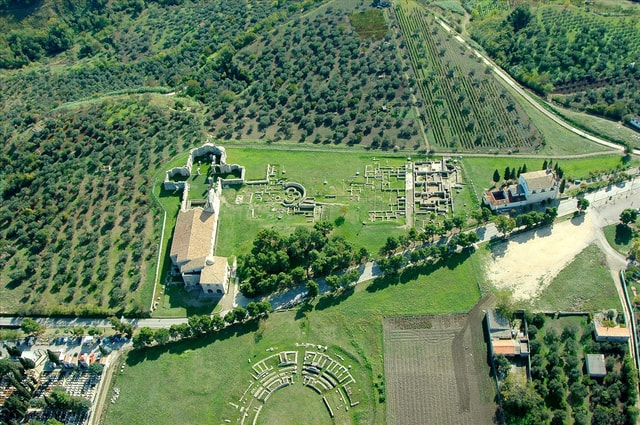 Venosa Tour: Important Roman Places Near Matera
Enjoy a guided tour of Venosa, the ancient Roman town and one of the most important places in Basilicata for its artistic and archaeological heritage.
Price from 188,00 EUR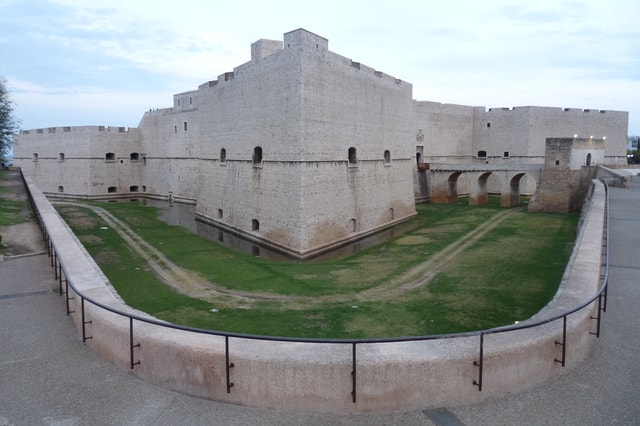 Barletta: The Town of the Challenge Private Tour
Spend time visiting the medieval Apulien town of Barletta, known historically for the early 16th-century "Challenge" between 13 Italian and 13 French knights. See the Castle, the "Cellar of the Challenge," and the Cathedral of Santa Maria Maggiore.
Price from 185,00 EUR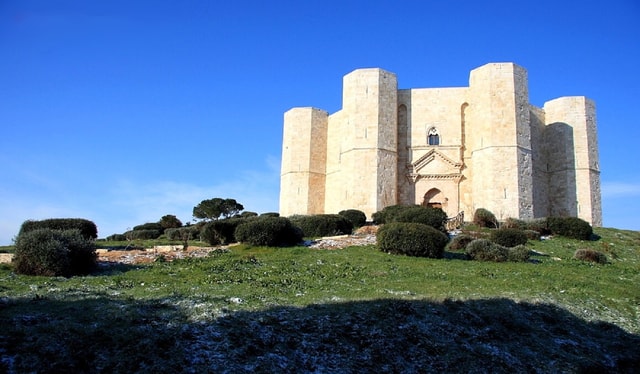 Castel del Monte Tour with transfer from Trani
Visit the Castel del Monte by private minivan from Trani. The castle is the main monument in Puglia and is a UNESCO World Heritage site.
Price from 470,00 EUR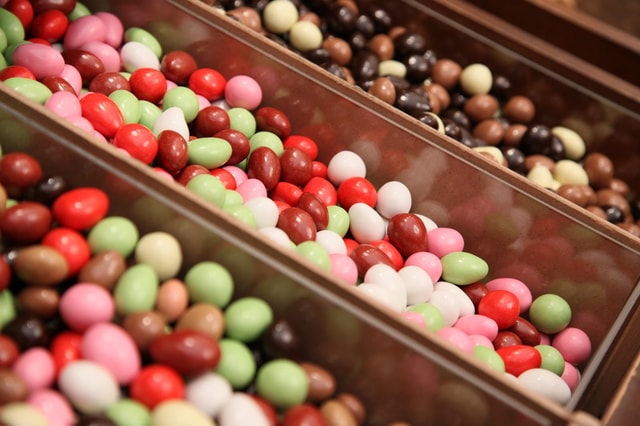 Andria: 2-Hour Museum Mucci Confetti Tasting & Walking Tour
Visit a museum of dragées confetti with the factory shop attached and then visit the historic town center of Andria.
Price from 97,50 EUR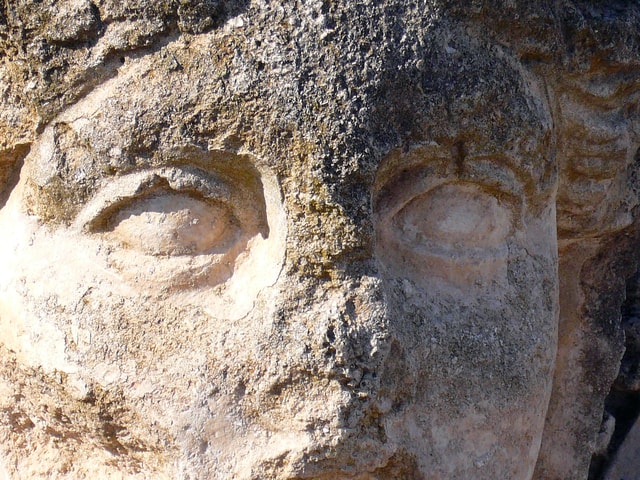 Canosa: 2-Hour Walking Tour - Hidden Treasure of History
Discover the ancient Canusium, one of most important Roman towns in the south of Italy.
Price from 195,00 EUR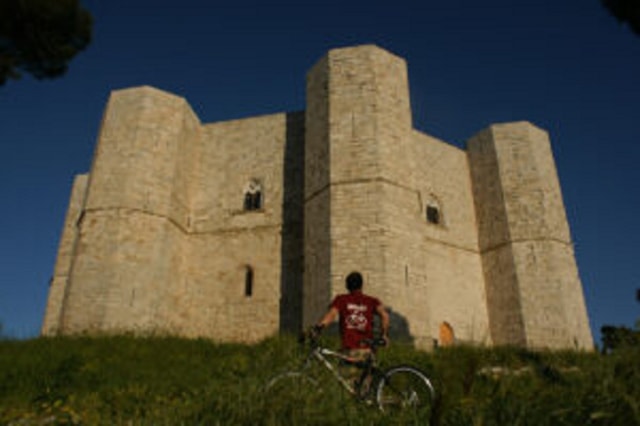 Castel del Monte: off road e-bike tour
Explore the most panoramic points of the Alta Murgia National Park, admiring Castel del Monte and hidden local spots on an e-bike tour with a local guide
Price from 90,00 EUR