Tours & activities in Lake Maggiore
---
Results: 8
Stresa: Private Cruise to Verbania or Santa Caterina del Sasso
Panoramical Tour by boat around the Borromean Gulf. Admire historical villas and get stunning panoramas on a scenic cruise from Stresa to Hermitage of Santa caterina del sasso or Verbania Pallanza. Enjoy a 360-degree view of Lake Maggiore, sailing out towards the Hermitage of Santa Caterina del Sasso or Verbania pallanza
Price from 300,00 EUR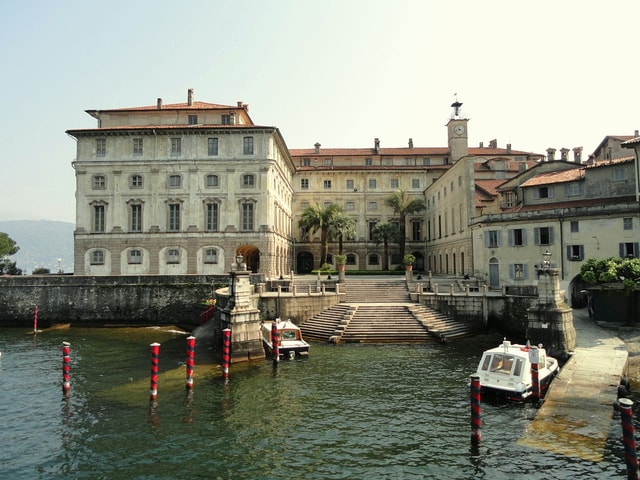 Borromean Gulf: Sightseeing Cruise
Cruise around the Borromean Gulf, famous all over the world for its unique and breathtaking scenery. Discover three characteristic islands.
Price from 150,00 EUR
Why TopGuide24?
Find the best activities for your holydays!
Huge variety
Quick search on different websites for the best tours and activities worldwide.
Perfection
Various filtering and sorting functions help you find the perfect experience.
Customised
Tours in small groups or privately without other guests.
Flexible
Many products can be cancelled free of charge up to 24 hours before the start.
Lake Maggiore: Sightseeing Cruise from Stresa
Soak up stunning lake scenery during a private boat tour of Lake Maggiore to the Borromean Islands and Hermitage of Santa caterina cruise. With your own private vessel and captain, travel in style and enjoy total privacy as you bask in the Mediterranean sun. Glide by lush lakeside gardens and towns, stop to view Borromean Palace on Isola Bella or cruise to the other idyllic Borromean Islands and Hermitage. Upgrade to include a local guide, who will accompany you on the trip and reveal more about the history and culture of the region.
Price from 126,69 EUR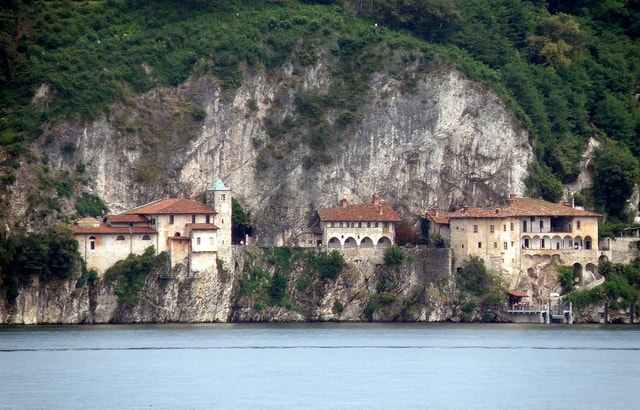 Stresa: Private Cruise to Santa Caterina del Sasso
Admire historical villas and get stunning panoramas on a scenic cruise from Stresa. Enjoy a 360-degree view of Lake Maggiore, sailing out towards the Hermitage of Santa Caterina del Sasso.
Price from 150,00 EUR
Thematic Cruise: Private boat to Lake Maggiore and Isola Bella from Stresa
Behind a great man there is always a great woman! Who knows how many times we have heard it ... With this experience we allow you to sail with a great man, the captain who will lead the private boat letting you be lulled by the gentle waves of Lake Maggiore, listening to the stories of a great woman who will talk about great women! The Guide will report events and personalities in the Borromean Gulf that have animated it in different eras: illustrious ladies, too often never mentioned, who have left more or less visible signs in traditions or culture. Whether it is a flower or a typical dessert, perhaps a new fashion or the seed of an idea ... each of the great Ladies who passed through here has left traces of her presence and we will discover them from an exclusive and privileged point of view , surrounded by a unique landscape in the world. Depending on the period and the openings of the Terre Borromeo we will stop at Isola Bella, visit the Borromeo palace and the Italian botanical garden.
Price from 98,18 EUR
Aperitif Sunset Cruise on the Borromean Gulf
The best way for admiring Isole Borromee is sail along Lake Maggiore and enjoy them from another point of view. Enjoy a typical Italian aperitif on board while admiring the sunset on the lake.
Price from 161,15 EUR
Stresa: Lake Maggiore and Borromean Islands Sunset Cruise
Navigare sul Lago Maggiore è un'esperienza abbastanza piacevole così com'è. Abbinato a una buona bottiglia di Prosecco, diventa ancora più unico e indimenticabile.La barca che usi durante questa attività è adatta a piccoli gruppi di persone per un cocktail o per fare una sorpresa romantica per il tuo partner. I gruppi più numerosi possono essere ospitati all'interno della barca, protetti dalle intemperie ma allo stesso tempo offrono ampie vedute del lago attraverso le grandi finestre della barca e l'area della terrazza aperta.Goditi un delizioso aperitivo in buona compagnia mentre socializzi a bordo della tua comoda barca. Durante la tua crociera di circa 1 ora, approfitta del tuo tempo per scattare foto e conoscere meglio questo meraviglioso lato del Lago Maggiore.
Price from 20,00 EUR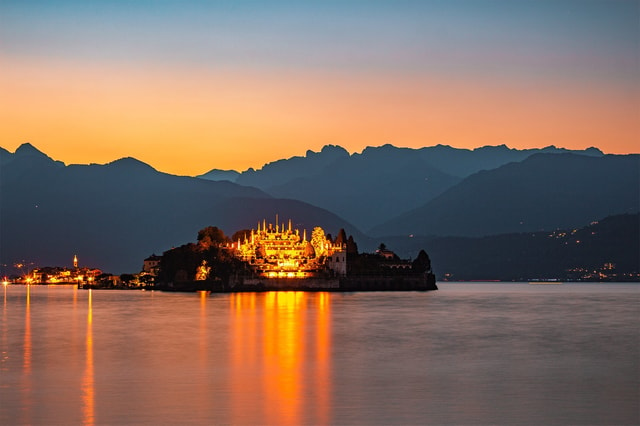 Stresa: Lake Maggiore and Borromean Islands Sunset Cruise
Climb aboard your boat as sunset approaches, soaking in the landscapes of the surrounding Lake Maggiore. Once out on the water, spend time with a group of friends and enjoy the stunning views as you relax with an aperitif.
Price from 20,00 EUR