Tours & activities in Padua
---
Results: 12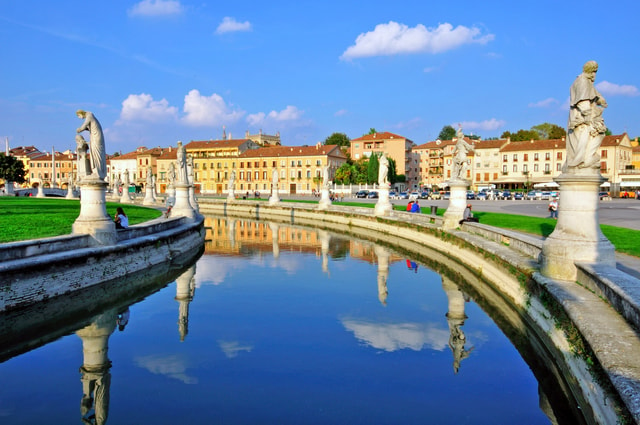 Padua: 2-Hour Private Guided Walking Tour
Would you like to discover a splendid city of art, full of charm, history and culture? Do you want to know the territory and discover a town which has a centuries-old tradition with its universities and educational history? Come join this tour of Padua.
Price from 210,00 EUR
Padua City Sightseeing Walking Tour of Must-See-Sites with Local Guide
Padua, known as  Sant'Antonio's City, is a city full of arts , culture and history.This 2 hour outdoor walking tour will give you the privilege to discover the hidden  places of the city, the Historical center with the famous and ancient "Caffe Pedrocchi" keeping in mind that Padua hosts the University so it's also a  city full of students and young people who are the heart of its night life.
Price from 172,00 EUR
Why TopGuide24?
Find the best activities for your holydays!
Huge variety
Quick search on different websites for the best tours and activities worldwide.
Perfection
Various filtering and sorting functions help you find the perfect experience.
Customised
Tours in small groups or privately without other guests.
Flexible
Many products can be cancelled free of charge up to 24 hours before the start.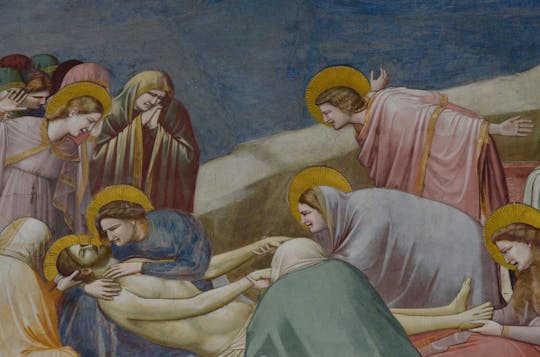 Padua walking tour and Giotto's masterpieces
Enjoy a guided tour of Padua city center and visit the Scrovegni Chapel. Meet your guide at Caffè Pedrocchi and find out the secrets of the city
Price from 159,00 EUR
Tour available in:
English
Italian
French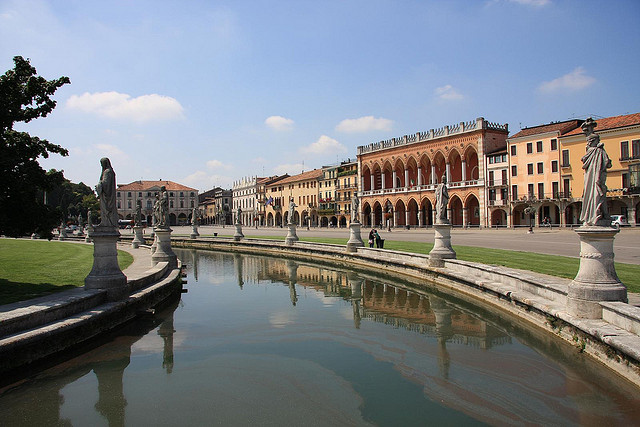 Padua City 2.5-Hour Walking Tour
Walk through the main piazzas of Padua on a 2.5-hour city walking tour. You will pass by many interesting historical places, including the ancient university, Caffe Pedrocchi, the Palazzo della Ragione, the Basilica of Saint Anthony, and Prato della Valle
Price from 70,00 EUR
Padua: 2-Hour Private Guided Walking Tour
Would you like to discover a splendid city of art, full of charm, history and culture? Do you want to know the territory and discover a town which has a centuries-old tradition with its universities and educational history? Come join this tour of Padua.Padua is a quintessential Italian university town with a few notable features: a basilica with Byzantine-style domes, medieval markets, and an old town full of stylish cafes. See the main highlights and more on this private guided walking of the Padua old town. Your guide takes you to the famous piazzas and basilicas, but also hidden cafes and alleyways where locals like to hang out.
Price from 105,00 EUR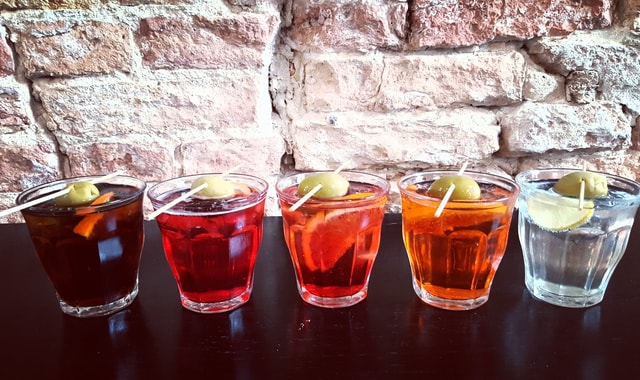 Padova: Guided Spritz Walk
Find out all there is to know about the famous Italian Apertivo. Become a spritz expert and discover beautiful Padova, enjoying two different cocktails in two unique locations with your expert guide.
Price from 69,00 EUR
WATCHMEN Catholic Pilgrimages Professional Guides Walking Tours 5+ Day 3+ Group
Catholic Faith Travel Network Pilgrimage Sites Worldwide Any Tour Dates At Your Budget 5+ Days Small Group 4+ Senior Friendly NO Non-Refundable Deposit FREE Travel Medical Insurance.Guadalupe,Fatima,Santarem,Assisi,Avila,Rome,Holy-Land,Chartres,Walsingham,Knock,La-Salette,San-Giovanni-Rotondo,Loyola,Lourdes,Santiago-de-Compostela,Montserrat,Garabandal,Camino-de-Santiago,Krakow,Aix-en-Provence,Lindisfarne,Salzburg,Jerusalem,Paris,…Worldwide guided walking tours by certified local expert professional guides & various small group quality verified sightseeing tours of all major tourist attractions: UNESCO Heritage, historical, architectural, imperial, medieval, cultural, spiritual, educational & hidden gems. Enjoy city's art, music, food, wine, beer, photo-shoot, etc.Visit famous landmarks every tourist wants to see. Also visit non-touristy sections of the city, the areas most tourists don't see, such as the cobblestone alleys, the vineyard, local culture and where locals patronize.
Price from 311,00 EUR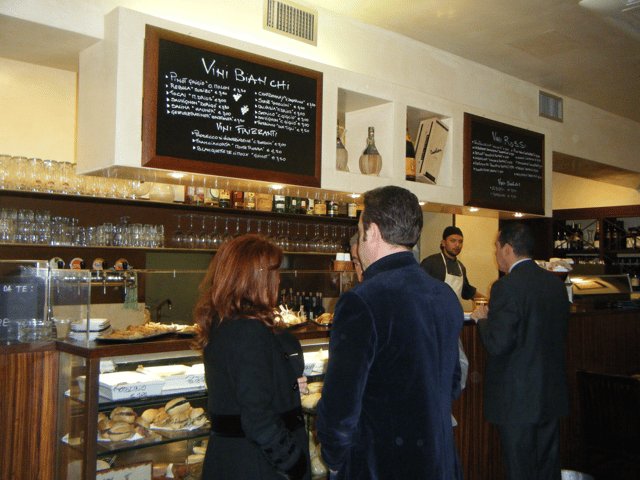 From Padua: Walking & Wine Tasting City Tour
Discover Padua on foot and taste the local wines with a professional sommelier as your guide! Participate in a unique wine tour which allows you a glimpse of local life, history, culture and traditions of the region, while learning about the Veneto wines.
Price from 99,00 EUR
Small Group Walking Tour of Historic Shops in Padua
We begin the tour with a visit to the Minerva Library, to discover stories of ancient books, prints and drawings in the antiques market, for collectors and enthusiasts. Then we move to the Antica Salumeria Franchin Enrico with its over a hundred-year history made up of traditions and continuous updating.We will reach Prato della Valle where a sensory journey with spices awaits us at Drogheria Preti in an extremely colorful and ancient-looking space. Finally we return to the historic center for a visit to the Zaggia Jewelery workshop, in the Galleria Duomo, to discover the secrets of the goldsmith's trade and then finish with a delicious conclusion at the Racca Pastry Shop founded in 1933 and which under the guidance of the Zaghetto family 1992 developed the Couture Racca Chocolate artisan chocolate line.
Price from 180,00 EUR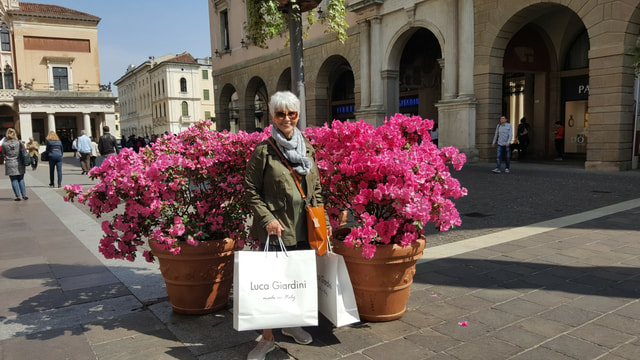 Padova: Guided Shopping Walk
Experience the best Padova has to offer in local artisanal products and made in Italy. You'll be sure to find everything on your wish list such as bags, accessories, jewelry, wine, treats, and much more.
Price from 44,50 EUR
Guided Historical Walking Tour in Venice from Abano Terme
We will take you through the narrow and quiet Venetian streets between the Cannaregio district and the Ancient Jewish Ghetto, the wonderful antiques shop windows and traditional Jewish shops. We will be able to stop for an excellent espresso in the small roastery of the city that has been using the same recipe for almost a century.We can then head towards the beating heart of Venice in the San Polo and San Marco districts. We will not fail to cross the Rialto Bridge and take a tour of the Rialto Market. We will visit a panoramic terrace from which to appreciate a completely exclusive view of the Grand Canal.For lunch, an ancient bacaro hides among the narrow and intricate calli of Venice where you can enjoy excellent traditional Venetian cicchetti.We will reach Piazza San Marco, surrounded by its main buildings and we will arrive at the Bridge of Sighs; finally we will visit the Basilica of San Marco.Afterwards, we will be able to discover the Sesteri di Dorsoduro and Santa Croce.
Price from 60,00 EUR
Padua Private Walking Tour With A Professional Guide
Being in the shadows of Venice has its ups and downs. The disadvantage is that Padua sometimes gets ignored. On the flip side, that means that its visitors can enjoy a nice and quiet visit without the hustle and bustle from its famous neighbor. Although only an hour away from Venice, Padua seems a world apart with its medieval marketplaces, fascist era buildings and Italy's second oldest University. Not to forget that it is also the resting place of Saint Anthony, the patron saint of the illiterate, the poor, the finder of lost things, and of blessed weddings. Be sure not to get lost and walk in the footsteps of Galileo, Giotto, St. Anthony or Titian and discover why this city challenged both Venice and Verona for regional hegemony.
Price from 209,20 EUR