Tours & activities in Big Bear
---
Results: 8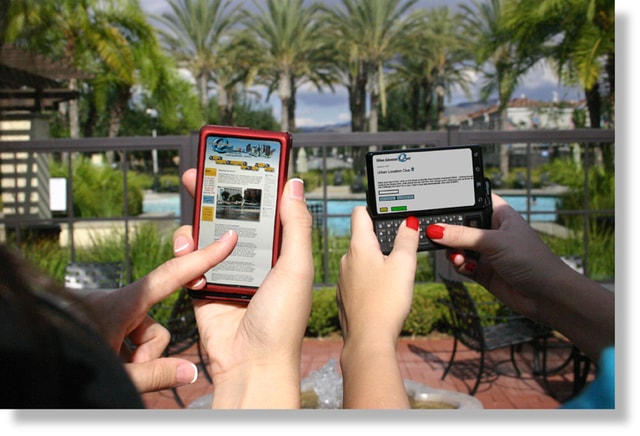 Big Bear Lake: 2-Hour Small Group Scavenger Hunt Game
Explore Big Bear Lake as you play Urban Adventure Quest, the interactive city tour and scavenger hunt. Let your smartphone be your guide in a fun competition. Start out in Big Bear Village, see the sights, and head to the water's edge on your Quest.
Price from 23,26 EUR
Zipline Tour - 9 high-speed ziplines & fun suspension bridge
You're gliding among the treetops, the air rushing past your face.  You look down at the mountain
 below you, and the bright, glittering sky above and you wonder, "Is this how birds feel?" Then you realize you're going much faster than the average bird soaring on the Big Bear breeze.  You've got gravity on your
 side.  You're Ziplining!!!Action Zipline Tours are the most exciting way to experience Big Bear year-round, weather permitting. The three hour tour includes an off-road ride two miles into the forest in our safari jeeps, with nine high-speed zipline lines that run down our mountain for the most avid thrill-seekers, a beautiful suspension bridge with stunning views of Johnson Valley as a backdrop for it all, Action Zipline Tours is truly an adventure. Our expert staff of tour guides will show you how to have the most fun ziplining in Big Bear.
Price from 133,52 EUR
Why TopGuide24?
Find the best activities for your holydays!
Huge variety
Quick search on different websites for the best tours and activities worldwide.
Perfection
Various filtering and sorting functions help you find the perfect experience.
Customised
Tours in small groups or privately without other guests.
Flexible
Many products can be cancelled free of charge up to 24 hours before the start.
Private Hiking Tour to Bluff Lake Reserve
Bluff Lake is a hidden Big Bear secret. It's one of the most gorgeous areas in Big Bear Lake. So many people who are Big Bear locals don't even know it's here, hidden away three miles up a remote dirt road! Traveling to this hidden wilderness lake with a local tour guide is a great way to see some of Big Bear lake's most secret beautiful hiking areas.
Price from 43,76 EUR
Segway Tour - Scenic 2 Hour Tour Through Town and Forest
A great way to explore the beautiful forest and nature at its best. Our tours are truly the most relaxing, exhilarating and fun way to see the Big Bear Lake area. Have you been thinking of trying a Segway PT? Then an Action Segway Tour is for you. With a guide to show you the basics of riding, and using their local knowledge to give you the best tour content – you're in for the perfect Segway PT experience. This amazing excursion is available year round, which means come winter you can even travel atop a mountainous, snow-draped terrain. The Segway X2 PT is specifically designed for rugged territory and handles with remarkable ease. It's quick to get a hang of and a whole lot of fun once you do. Zoom from pristine village roads to off-trail woodlands like it's nothing!
Price from 81,06 EUR
Big Bear Bike Tours
Relaxed tours, tailored to your interestsEscape the ordinary and enjoy an informative 2 hour bike tour through scenic Big Bear Lake. Led by expert local guides, you'll spin through town discovering charming mountain escapes, scenic views and the remarkable history of our cozy community.
Price from 52,51 EUR
Private Hike in Big Bear with Lake Swimming Experience
This is really a local's favorite hike in Big Bear that goes to one of the least known scenic lake viewpoints in Big Bear.What is the best time to do after a sweaty summertime hike? Swim off a dock in the beautiful Big Bear Lake Harbor! The lake water is actually warmer to swim here than in the middle of the lake. One thing a lot of travelers don't know, if you rent a boat on Big Bear Lake (Very pricy) you can not swim off the rental boats. This is a great summertime experience after a hike on a hot day to get to cool off in alpine Big Bear LakeIf my guests would like to picnic off the boat afterwards they can bring lunch, beer, drinks. I will bring an ice chest for them to put their lunch in while we are hiking. I will even walk to a nearby fantastic restaurant in the village (As a foodie, I know all the best restaurants in Big Bear) & pickup to-go lunches for my hikers to enjoy on the boat after the hike if requested (For this service, hikers must Venmo me to pay for their meals)
Price from 39,38 EUR
Bear Valley Search & Rescue - High-Tech Escape Room
All High-Tech puzzles and mysteries. Unlike other escape rooms, we utilize very few locks or combinations and we specialize in immersive environments for a thrilling and challenging adventure.
Price from 70,01 EUR
Family-Friendly Nature Hike around the Big Bear Valley
I've been an outdoor adventure guide in Big Bear for the last five years. I've been exploring all the best hiking trails in the Big Bear Valley for the last 20 years. It's hard to find an easy hike in Big Bear; A lot of trails are steep and hard for little kids. This trail is actually stroller-friendly also, which you can not say about a lot of hiking trails in the mountain communities. I love the peace and solitude of this trail in the woods. It's hiked mostly by locals who live in this neighborhood and is not a tourist spot. I personally love to share the local history around the Big Bear Valley. I really enjoy pointing out different flora and fauna to my younger guests and teaching them how interesting nature can be like the wild native insects we might see on the trails
Price from 24,50 EUR