Tours & activities in Gloucester
---
Results: 7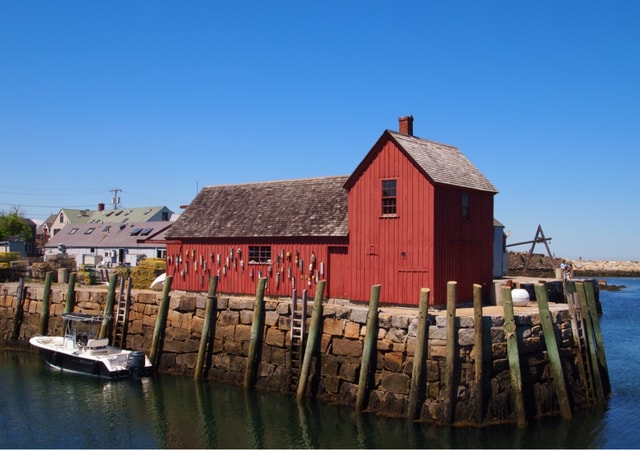 Gloucester: Scenic Cape Ann & Rockport Self-Driving Tour
Immerse yourself in the ocean drive around Rockport and Gloucester. Explore scenic beaches, learn the area's history, and listen to some trivia.
Price from 6,70 EUR
Whale Watching Tour in Gloucester
You are guaranteed whale sightings on this whale watching tour out to Stellwagen Bank, a national marine preserve about 12 miles off the coast of Gloucester deemed one of the "Top 5 Whale Watching Destinations in the World" by the World Wildlife Fund due to the wide variety of whale species whom migrate to the coast of Gloucester, Massachusetts every year to feed on the abundant natural resources. This is one of the best whale watching in New England as it's an awe-inspiring experience which every human being should have the opportunity to appreciate.
Price from 36,34 EUR
Why TopGuide24?
Find the best activities for your holydays!
Huge variety
Quick search on different websites for the best tours and activities worldwide.
Perfection
Various filtering and sorting functions help you find the perfect experience.
Customised
Tours in small groups or privately without other guests.
Flexible
Many products can be cancelled free of charge up to 24 hours before the start.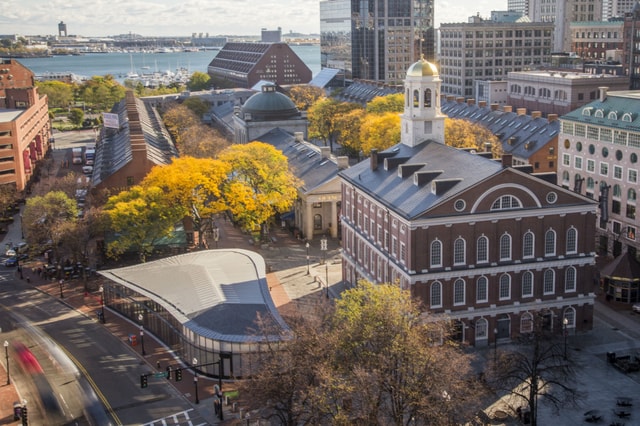 Boston, Harvard & Cape Cod Self-Guided Audio/Driving Tour
Discover some of the highlights of Boston and the State of Massachusetts with a self-guided audio and driving tour. See Boston's iconic Freedom Trail, Harvard University's campus in Cambridge, and take a scenic drive around Cape Ann and Cape Cod.
Price from 14,65 EUR
Whale Watching Trips to Stellwagen Bank Marine Sanctuary. Guaranteed sightings!
Guaranteed Sightings!  7 Seas Whale Watch is located in the heart of historic downtown Gloucester, MA and in one of the busiest parts of Gloucester harbor. As soon as you board the Privateer you will be surrounded by the sights and sounds of Gloucester's working waterfront. You may see fishing boats unloading fish, lobster men baiting and setting their traps, and perhaps even some of our indigenous wildlife such as Harbor seals, Gray seals, and various species of birds. The tour begins with a harbor tour of Gloucester Harbor starting with Cape Pond Ice (which most of you have seen on Wicked Tuna and ends at the Dog Bar Breakwater.  A typical trip is anywhere from 3-4 hours but may be extended if the whales move further out for feed.  The Privateer IV was built for 300 passengers but we only book to 150 to ensure the comfort and safety of our passengers and is equipped with restrooms, and on-board food Galley and bar.
Price from 43,87 EUR
Ultimate Cape Ann Self-Guided Driving Audio Tour in Gloucester and Rockport
Discover the natural beauty of New England's most picturesque coastline with this narrated driving tour. Hear the tragic tale of the Perfect Storm and how that fateful day still reverberates along this coast. Cruise past perfect beaches, explore the history of quaint fishing towns, visit iconic lighthouses, and learn why the locals find the call of the sea so impossible to resist.Recommended: Purchase one tour per car, not per person. Everyone listens together! Here's how it works: Within 30 mins, we'll send you two things: a unique password and an app. Download the app onto your phone, enter the password, and download the tour. When you arrive, go to the first stop, launch the app, and follow the instructions! Stick to our recommended route and speed limit for the best experience.No expiration — the tour is available from the minute you book until forever!This is not an entrance ticket to attractions along the route. Check pandemic rules and opening hours before your visit.
Price from 5,61 EUR
Private tour to northern Massachusetts coast from Boston - Hotel pick up
Enjoy this private full day tour with your own private driver and official tour guide and explore the vibrant coast of northern Massachusets. Get ready to explore the most beautiful beaches and the nicest spots in this wonderful area.We will pick you up from your hotel or place of choice (hotel or apartment) in Boston and take you on this private tour, with your own chauffeur and guide to the northern coast of Boston.During your full day private tour you will visit Gloucester and Rockport. You will explore its beautiful rocky coast and sandy beaches. You will of course have free time for lunch along the tour.SAVE COVID-19 SAFE - As this is a private tour we take care of maintaining social distance
Price from 1049,00 EUR
Electric Bike Rentals - Go Farther Together!
Ebikes allow groups of travelers to enjoy bicycling regardless of age or fitness levels. Ebikes allow riders to use the bikes to suit their individual needs while enjoying the same gorgeous ride together.
Price from 53,99 EUR