Tours & activities in Mobile
---
Results: 15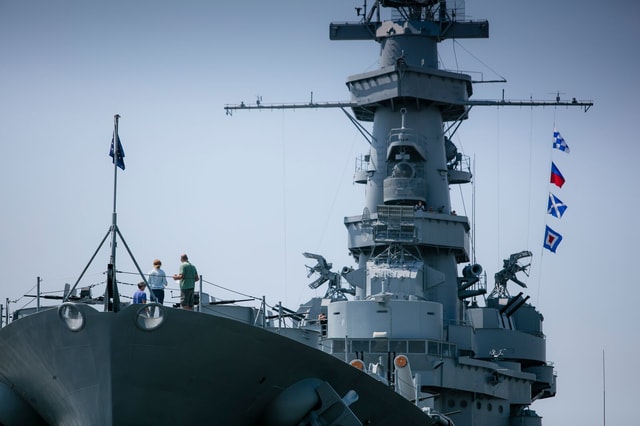 Mobile: 3-Day All-In-One Attraction Pass
Visit some of Mobile's best attractions while saving money with this 3-day all-in-one pass. Enjoy 8 ticketed attractions, like the History Museum of Mobile, as well as information on free attractions.
Price from 34,27 EUR
Downtown Mobile Food Tour
Get your tastebuds ready for an afternoon full of iconic Gulf Coast dishes!- Taste Gulf Coast staples like a true Mobilian!- Hear stories from over 300 years of Mobile history. Walk away knowing the true birthplace of Mardi Gras!- Our tour will include tastings from 7 of downtown Mobile's favorite restaurants and shops. Enjoy a variety of dishes - fried green tomatoes, beignets, Gulf seafood, BBQ, Paella Fritters, Southern favorites, and yummy sweets!(More than enough for a full meal.)- Visit landmark and iconic restaurants! The restaurants on this tour have been open for a combined 285 years in Downtown Mobile, you'll eat where the locals eat!- Learn unique fun facts, stories, and the history of Mobile from one of our knowledgeable, Mobile-loving guides.- Visit our website for full information, to see more dates, more tours, to add on the cocktail package, and include allergy information.
Price from 64,76 EUR
Why TopGuide24?
Find the best activities for your holydays!
Huge variety
Quick search on different websites for the best tours and activities worldwide.
Perfection
Various filtering and sorting functions help you find the perfect experience.
Customised
Tours in small groups or privately without other guests.
Flexible
Many products can be cancelled free of charge up to 24 hours before the start.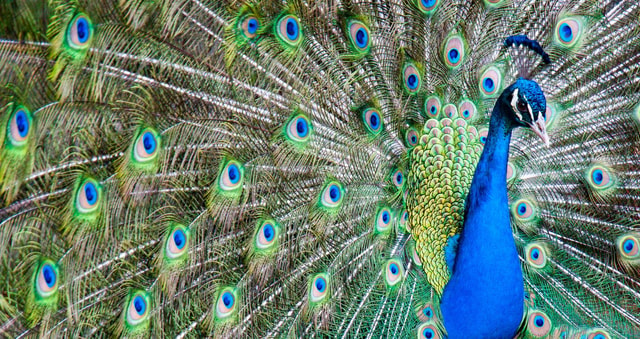 Alabama: Gulf Shores, Orange Beach, & Foley Attraction Pass
Visit 3 or 6 top attractions in Gulf Shores, Orange Beach, Foley, and Spanish Fort, all with 1 pass. Get access to ticketed attractions as well as information on attractions free to the public.
Price from 31,33 EUR
Private 2-Hour Afternoon Sailing Adventure on Mobile Bay
How do you prefer an experience? Knot On Line! This is your chance to stop dreaming and start sailing aboard a 26 foot sailboat named Knot On Line. Within minutes of leaving the dock you will be sailing in Mobile Bay. This is a participatory experience and you are the crew!With direction from your captain, you will assist with raising, lowering and trimming the sails. Be prepared to grab a winch handle and hoist that mainsail or crank in that jib! A basic degree of mobility is required to shift sides of the boat as we tack and hike out as the boat heels over with the breeze. Be sure to wear comfortable clothes that may get a little damp from spray as we beat to windward and surf down the waves on a broad reach.Welcome aboard!
Price from 249,07 EUR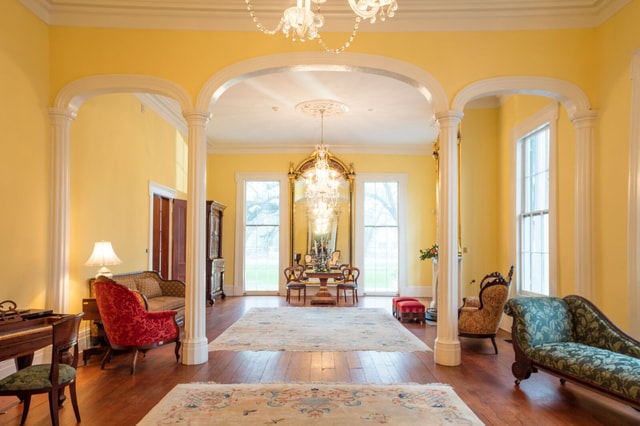 Alabama: Mobile, Dauphin Island, Theodore Attraction Pass
Discover the top attractions of Mobile, Dauphin Island, Spanish Fort, and Theodore with this 1, 2, or 5-day all-in-one attraction pass. Enjoy 11 ticketed attractions including the Alabama Aquarium, Historic Blakeley State Park, and Conde Charlotte Museum.
Price from 24,48 EUR
Delta Wildlife Kayak Tour
At the city limits of America's wettest city, you'll find the vast wetlands of the lower Mobile-Tensaw Delta. This lush habitat provides the perfect backdrop for amazing sunsets and energetic wildlife. Floating amongst the marsh, watch and learn about a variety of wildlife including Alligators, Bald Eagle, Osprey, Heron, Cormorant, Pelicans, and Nutria. US history is deep and colorful in this region, and so is our commentary, including points on the history, geology, ecology and characters of the Delta. This is the "hands-on" tour for all avid lovers of nature and its creatures when visiting Mobile, Alabama. The Mobile-Tensaw Delta is Mobile's biggest jewel - If you do nothing else, take this trip! Reservations are required.  Individuals are able to book, however, all tours require a minimum of two guests for departure. NOTE:  Single kayaks are available upon request for an additional fee of $10 per person.
Price from 61,87 EUR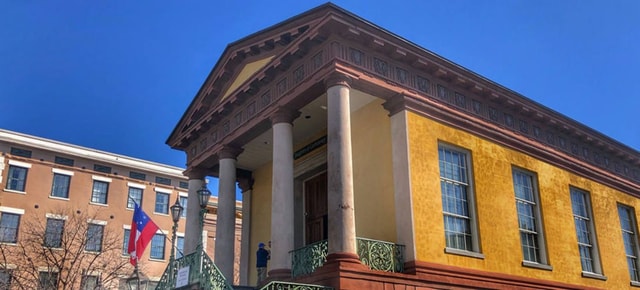 Charleston: Uptown Morning Walking Tour
Start your perfect Charleston morning off with a 2-hour walking tour of some of uptown's most charming sites. See historic homes, churches, and experience more than 300 years of history with your expert tour guide.
Price from 38,67 EUR
Fun City Scavenger Hunt in Mobile by Operation City Quest
Use our app to explore Mobile in this fun scavenger hunt! Use the app to find things around the city in any order you'd like, take photos, and collect points. You can also complete challenges for points. Take a look at the rankings to see how your score compares at any point! All of our scavenger hunts have a remote host via chat to help along the way. Come out and explore in Mobile.
Price from 9,96 EUR
Skip the Line Mobile Carnival Museum Ticket
The museum offers 14 gallery rooms, a pictorial hallway, theater, den (social gathering area) and gift shop. In addition, the home is registered as a historic building and affords visitors the opportunity to enjoy detailed crown molding, pine floors and exquisite chandeliers.
Price from 8,18 EUR
Scavenger Hunt Adventure in Mobile by Zombie Scavengers
In Zombie Scavengers of Mobile , players will use an app to try to survive a zombie apocalypse. You'll do so by finding survival objects around the city, in any order you'd like, to get points and do fun zombie themed challenges for points as well. Use strategy to try and find as many items as possible in order to survive. Your survival team will be able to see the score on the app's rankings compared to teams across the country. You'll have a remote host via chat in case you need anything. Let's survive in Mobile today!
Price from 19,93 EUR
Walking Food Tour of Downtown Fairhope
Fairhope's food scene is full of coastal favorites and southern comforts. This three hour walking tour gives guests the opportunity to enjoy dishes unique to Fairhope.
Price from 78,71 EUR
Mobile Let's Roam Treasure Hunt:Parade Through Mobile!
Let's Roam is the #1 app-led scavenger hunt company. Walk to all the best landmarks and hidden gems, answering trivia questions and solving challenges. Work with your team or compete against them, as you learn new facts and create memorable experiences. Let's Roam Scavenger Hunts are great as an everyday activity, or for bachelorette parties, birthday parties, corporate team building events and more! Each player chooses an interactive role, with challenges varying by person.
Price from 12,26 EUR
Unique Scavenger Hunt Experience in Mobile by 3Quest Challenge
You'll use an app to explore Mobile in this fun scavenger hunt! In 3Quest Challenge, the app will give you a list of things (given in riddle form) to find around the city. Solve the riddle and take photos of the items to collect points. You'll also do fun challenges for points as well. The items and challenges will be separated into 3 quests. Complete quest 1, quest 2, and lastly quest 3 in order to finish 3Quest Challenge. Set a time limit for yourself of 2 hours if you'd like to make the game a bit more challenging! You'll have a remote host during your game that will chat with you if you need help along the way! Can you complete all 3 Quests in Mobile?
Price from 9,96 EUR
Magical Mobile Scavenger Hunt
Our very unique, immersive adventures are the only ones of their kind. We, unlike other companies, provide your very own remote, interactive, live host to assist and encourage you along. We are an Austin, TX-based global custom event design company offering scavenger hunts and other events in 150 cities in North America and beyond! Our specially hand-crafted adventures are equal parts tour, creative challenge, detective hunt, and social experiment! Guests get to discover in an alternate reality our favorite hidden gems off the beaten trail and creatively interpret fun art, history, and culture clues - for points! They get to enjoy fame and glory while appearing on our website's international leaderboard, no matter what their score. They get to essentially race other teams in other cities, even if they don't have competitors who have signed up in their city! Get ready to local authors, experience the favorite hangouts only known by locals, discover unusual oddities, and so much more!
Price from 29,89 EUR
Explore Mobile with a Unique Scavenger Hunt by Wacky Walks
Explore Mobile with Wacky Walks! Our scavenger takes you around the city to find items and perform tasks for points. You'll use an app on your phone that will allow you to collect points! Check the rankings during and after you play to see your score and compare it to others. All our Scavenger hunts have a live remote host to help along the way. Come out and explore with us in Mobile.
Price from 9,96 EUR