Tours & activities in Steamboat Springs
---
Results: 3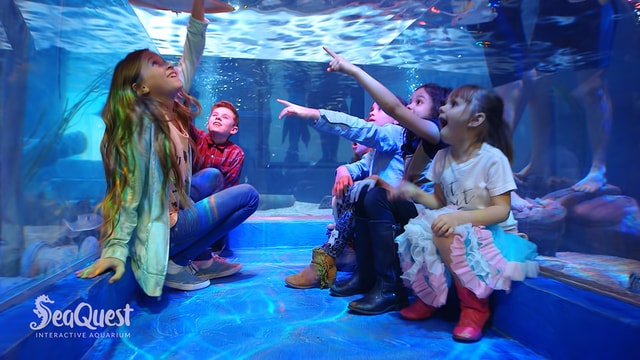 Colorado: GetOutPass
Enjoy 365 days of fun at venues and attractions all over Colorado. Once purchased, redeem your code online and download the app. Select an offer from a list of over 70 attractions, go to the attraction, present your app, and get your free admission.
Price from 146,15 EUR
Hike it or Bike It-Steamboat Springs Adventurer Scavenger Hunt
Welcome to my tour guide designed interactive scavenger hunt!These unique experiences are a departure from traditional scavenger hunts and are created to allow visitors to a new place to go deeper fast. They allow opportunities to talk to locals about fun subjects, get creative with the environment and act as detectives on the hunt for art and interesting local stories.The magical part is the energy and uniqueness you bring to the table because every game ends up looking a little bit different. Its an chance to connect with your team mates in a lighthearted and fun way, get plenty of fun photos and videos and allow yourselves to just play.The game is designed for all ages of people who enjoy exploring and being creative. Little ones do well on an adult led team. This game is a co-creation between you & your interactive host who is customizing and interacting as you play. Specific correct answers get additional stories and facts from your host who is in your pocket on Whats App.
Price from 34,63 EUR
Why TopGuide24?
Find the best activities for your holydays!
Huge variety
Quick search on different websites for the best tours and activities worldwide.
Perfection
Various filtering and sorting functions help you find the perfect experience.
Customised
Tours in small groups or privately without other guests.
Flexible
Many products can be cancelled free of charge up to 24 hours before the start.
Shuffle Steamboat Springs Scavenger Hunt
Our very unique, immersive adventures are the only ones of their kind. We, unlike other companies, provide your very own remote, interactive, live host to assist and encourage you along. We are an Austin, TX-based global custom event design company offering scavenger hunts and other events in 150 cities in North America and beyond! Our specially hand-crafted adventures are equal parts tour, creative challenge, detective hunt, and social experiment! Guests get to discover in an alternate reality our favorite hidden gems off the beaten trail and creatively interpret fun art, history, and culture clues - for points! They get to enjoy fame and glory while appearing on our website's international leaderboard, no matter what their score. They get to essentially race other teams in other cities, even if they don't have competitors who have signed up in their city! Get ready to local authors, experience the favorite hangouts only known by locals, discover unusual oddities, and so much more!
Price from 27,70 EUR