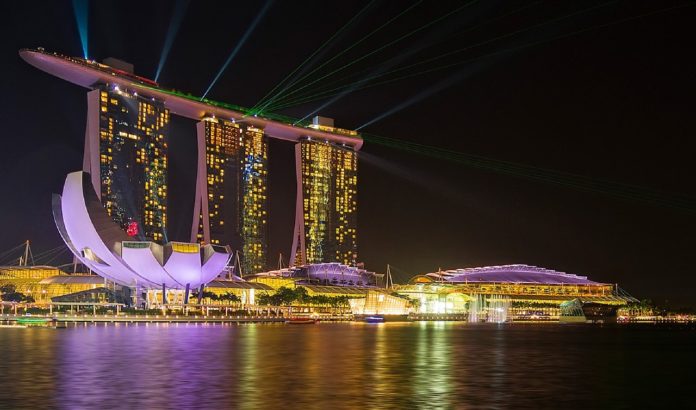 Singapore earned its name and fame for many reasons and evolved as a popular backpacking destination. Backpackers visit Singapore from all over the world to experience this tiny island city's beauty and getting submerged into the mixed tradition and culture. On your backpacking trip to Singapore, you can expect lots of things to see and do. There are tall skyscrapers, interesting places to visit, exciting nightlife, mouth-watering food, thrilling activities and options for world-class shopping. Some backpackers nicknamed Singapore as "The City of Contrasts" and in a true sense, it is. It would not be wrong to mention that backpackers often find it difficult to shortlist the top backpacking attractions in Singapore. Once the shortlisting is done, getting around in Singapore is easy and convenient. The red, green and blue line of the MTR (Metro) connects you with all the favorite attractions in Singapore. Whether you are making a family backpacking or a solo backpacking, the top backpacking attractions in Singapore are for everyone to enjoy. Here is a ready-made guide about the top backpacking attractions in Singapore which every backpacker must-see on their backpacking to Singapore.
Marina Bay Sands
Do you know the world's largest rooftop Infinity Pool, and the world's largest atrium casino are at the Marina Bay Sands, Singapore? Marina Bay Sands is world's most expensive resort owned by the Las Vegas Sands Corporation and inaugurated in 2010. An estimated amount of eight billion US dollars was spent behind building this spectacular architecture. This is basically an integrated resort building having over 2500 luxury hotel rooms in three 55 stored hotel tower, convention-exhibition center, ArtScience Museum, two large theaters, restaurants and The Shoppes with over 300 luxurious retail shops. The wonder among all these attractions in this property, however, lies in the SkyPark which has an infinity pool (World's longest elevated swimming pool) and an observation deck from where you can get the 360-degree mesmerizing view of Singapore's skylines. Marina Bay Sands holds a place among the top backpacking attractions in Singapore.
Gardens by the Bay
This is a natural attraction of Singapore, and you can get a glimpse of it from the rooftop SkyPark of Marina Bay Sands. After you finish enjoying the spectacular beauty of Marina Bay Sands, you can reach Gardens by the Bay by a walkway from the hotel. This is basically a colorful futuristic park having famous Supertree structures, around 160 feet in height. Gardens by the Bay have actually three gardens – Bay Central, Bay East and Bay South and Bay South is the largest. The garden has hundreds of trees and plants to discover over 200 species and a great place to visit with family. This unique garden definitely takes a place among the top backpacking attractions in Singapore.
Orchard Road
If shopping is something that curbs your hunger, Orchard Road is the correct stop-over for you during your Singapore Backpacking. This is a street where on both sides you can find shops of international brands and repute. You may call this place as Shoppers Paradise of Singapore. Other than large malls there are plenty of coffee chains, cafes and nightclubs where tourist flocks around. In case you visit Singapore during Christmas, this place gets decorated in an elegant way. Here you can even find a few of the famous movie theaters like IMAX, etc. Make sure to visit this place as it's a preferred backpacking attraction in Singapore.
Chinatown
This is the beauty of the great city of Singapore. You get a perfect mix of culture and Chinatown is a classic example. This place is a prototype of an exact Chinese market where you can find small stores, authentic Chinese food and a hustle- bustle all around. If you are in search to taste authentic Chinese food, you have to visit this place. Select your favorite Dim-Sum or try the authentic Mee Siam or buy some cheapest souvenirs, Chinatown has all for you. You can even explore some of the important and famous temples like Thian Hock Keng Temple, Buddha Tooth Relic Temple and Sri Mariamman Hindu temple. Last but not least, do shopping to buy the best and cheapest souvenirs from local shops in Chinatown. This is indeed an exciting place and perfectly holds rank among the top backpacking attractions in Singapore.
Resorts World Sentosa
Your Singapore backpacking would remain incomplete in case you don't visit this top backpacking attraction. This gigantic property has hotels, restaurants, a casino and theme parks inside the property area. No matter whatever age you are a visit to the Resorts World Sentosa is sacrosanct to make your backpacking Singapore memorable. The property features a Marine Life Park, Dolphin Island, water park, an aquarium and Universal Studio theme park, Singapore. Each of these attractions is having various activities and rides to give you unlimited entertainment. A large number of fine dining and casual dining options are available to fill your appetite. Make sure to visit this place and enjoy everything out there as it stands among the top backpacking destination in Singapore.
Singapore Night Safari
Ranks as number one for the kid's attraction, Singapore Night Safari is a gem of all. This is a unique attraction of this beautiful city putting a new twist to the traditional zoo experience. The zoo preserved over 1000 selected animals from around the world having nocturnal characteristics, i.e. they are active during the night. Backpackers coming to Singapore love to visit this place. Over 1 million tourist visits this amazing place every year to experience the Safari Journey during the night. A tram would take you to a ride through the jungle and later you can go ahead for a guided Trail Walk. After your safari experience gets over you can opt for a few shows, THUMBUAKAR warriors fire show is the most spectacular one. This entire breathtaking experience would be for around five hours and certainly ranks among top backpacking attractions in Singapore.
Backpacking Singapore is a great idea to explore some of the hidden gems of Asia. The vast air connectivity is another reason that made travelers preferring Singapore as one of the top backpacking destinations. Be there and explore all the top backpacking attractions in Singapore as all are unique in their own way.