Tours & activities in Oahu
---
Results: 12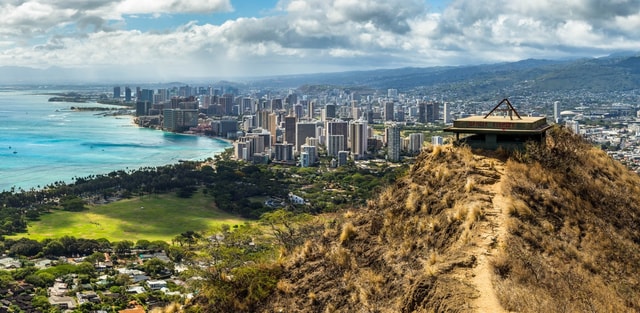 Oahu: Honolulu Like a Local - Customized City Walking Tour
With this private tour, transform your way of travelling to make it as much about the people you meet, as it is the places you see.
Price from 30,95 EUR
Waterfall Hike and Nature Walk
Manoa Falls is a 1.7-mile easy guided hiking trail, with a famous Lookout. After the great walk to the falls, we will visit the famous Tantalus Lookout (Puu Ualakaa State Park) where you will see a Panoramic View of Honolulu, a forested area on a cinder cone close to downtown Honolulu. The lookout provides a sweeping view of southern Oahu from Diamond Head to Pearl Harbor, including Manoa Valley. Explore the most popular trails in Honolulu.• Led by nature and hiking expert• Small-group hike to Manoa Waterfall • Tallest accessible waterfall on Oahu (150 Ft)_________________#Tour Highlights• Scenic Drive to Valley• History of Manoa Valley• Manoa Valley• Filming Location Spot• Rainbow's End Snack Shop• Manoa Falls Trail, Round Top Forest Reserve• Manoa Falls• Puu Ualakaa State Park
Price from 89,10 EUR
Why TopGuide24?
Find the best activities for your holydays!
Huge variety
Quick search on different websites for the best tours and activities worldwide.
Perfection
Various filtering and sorting functions help you find the perfect experience.
Customised
Tours in small groups or privately without other guests.
Flexible
Many products can be cancelled free of charge up to 24 hours before the start.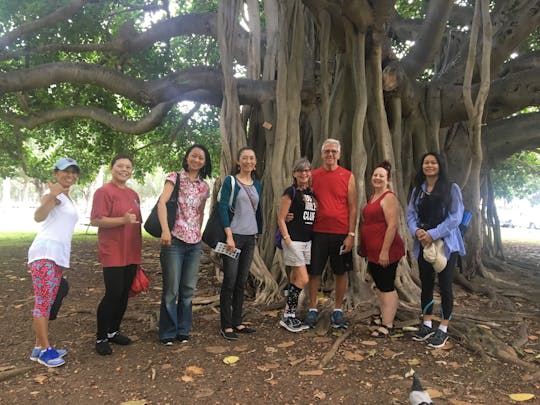 The East Waikiki walking tour
Tour the major landmarks of East Waikiki on this walking tour.
Price from 25,00 EUR
Tour available in:
English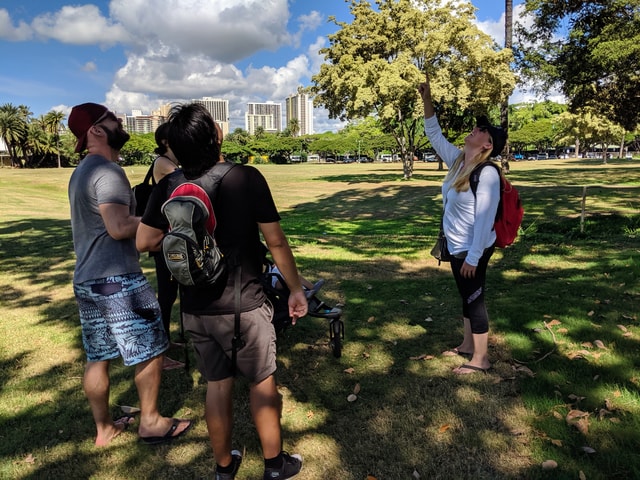 Waikiki: 2-Hour Nature and History Walk
Join an expert local guide on a 2-hour nature walk in Waikiki and learn about Hawaiian history, flora, and fauna.
Price from 22,10 EUR
Honolulu Downtown Walking Tour
Welcome to Hawaii's ONLY free tour created by and operated by locals! On this guided walking tour, you will learn about the history of Hawaii and see some of the 50th State's renowned landmarks. Meet us at the King Kamehameha Statue in Downtown Honolulu and embark on a journey with one of our friendly, informative local tour guides. You will leave the tour with a better understanding of the true spirit of aloha rooted in Hawaiian history and orally passed down through generations from the ancient tribal Hawaiian times to the sugar plantation period to its current status as the world-renowned paradise destination on everyone's bucket list!
Price from 4,50 EUR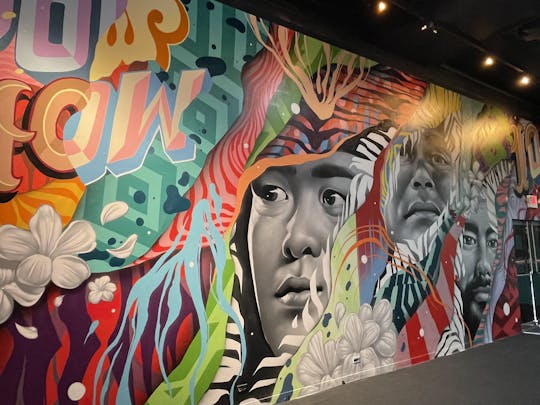 Pow! Wow! walking tour in Oahu
Discover Pow! Wow!, its history and colorful murals on a 2-hour walking tour!
Price from 50,00 EUR
Tour available in:
English
Kualoa Ranch - Horseback Walking Tour
Roam free on horseback through a beautiful Oahu cattle ranch located in Ka'a'awa Valley. Start by making the scenic and easy drive through the Hawaiian countryside to Kualoa Ranch on Oahu's northeast shore. Once at the ranch, take a 1- or 2-hour ride and travel through forests, past World War II bunkers and through the picturesque Ka'a'awa Valley.
Price from 130,00 EUR

Love stories of Honolulu walking tour
Book a romantic tour of Honolulu with a private guide. Visit the best places to have a date, learn historical love stories and take picturesque photos.
Price from 30,00 EUR
Tour available in:
English
The East Waikiki Walking Tour
Hawai'i Walks is a walking tour company that is historically literate, compelling, and sustainable. Our expert guides all possess advanced degrees and are experts in Hawaiian flora, fauna, and history. Most tours just scratch the surface of what it means to be in Hawai'i, while our guides cover geological and human history throughout the Pacific, present local social issues, and in-depth descriptions of the animals and plants that you encounter. We share this information through the lens of sustainability, discussing the various impacts of industry in Waikiki while providing customers with information they need to be better consumers while visiting the islands. If you're looking for an expansive background on the region you are visiting, join us on our nature and history tour today!
Price from 22,50 EUR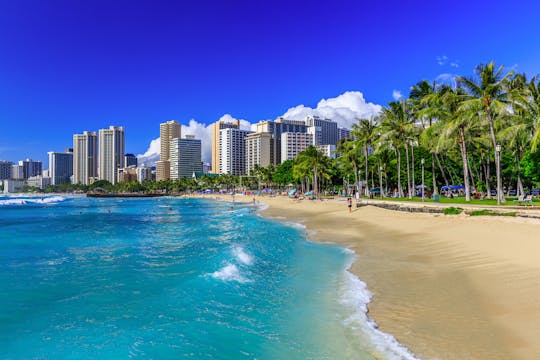 Best of Honolulu highlights walking tour
Explore all the highlights of Honolulu on a private tour. Follow your charming guide, while learning its fascinating facts and legends.
Price from 30,00 EUR
Tour available in:
English
Honolulu Haunted Walking Tour with Guide
Take a tour with us and see the haunted side of Hawaii's capital city for yourself. This approximately one mile guided walking tour will take you to some of the city's most historic and haunted locations. You'll visit several spooky sites, including Iolani Palace, the Merchant Street Post Office, and the Hawaii Supreme Court, among others. You'll hear stories based on real-life experiences, like encounters with the famed Night Marchers, and the spirit of a postal worker who still shows up to work. Book the extended tour option to visit 5 additional spooky sites and hear 30 extra minutes of chilling tales.
Price from 20,85 EUR
The best of Honolulu Walking Tour
Together with the professional guide, you will visit the most charming places in the city. Did you know that the Hawaiian language contains just 12 letters, the five vowels, and seven consonants? Or is it true that surfing was Apart of Their Religion ? You will have a chance to explore the city, while hearing fascinating facts and legends. Honolulu is the only city in the entire U.S. that's home to a real royal palace. You will be surprised how many stories are hidden in the streets, buildings and corners of Honolulu. Your charming guide will tell you what is special and unique about living in this city. Perfect for those who are visiting the city for the first time and want to get the most of it!
Price from 426,66 EUR